Tulsa by Brian Schwartz
OKC by Nicky Omohundro
Tulsa and OKC don't disappoint when it comes to cuisine from around the globe. We give you the low-down on restaurants you won't want to miss – from classic Italian eateries to hole-in-the-wall gyro joints, supreme sushi spots, Mexican mainstays and everything in-between. Stick around for recommendations on patio dining, watering holes and chef spotlights. Bon appétit!
French
Le Louvre French Café, Tulsa
Yakham N'Gom was born in Senegal, but he moved to Paris as a child. He went to the Sorbonne, ran a coffee company and got married. Somehow he ended up in Tulsa, serving delightful and quintessentially French dishes such as crepes, quiches, croque monsieur and array of pastries.
Café Cuvee, OKC
This French-inspired bistro located inside the Ambassador Hotel serves up regional French dishes with a modern twist. Led by Chef Kurt Fleischfresser, the menu features classic dishes like coq au vin, duck a l'orange and escargot de bourgogne.
French Hen, Tulsa
A spectacular setting and flawless service screams "special occasion," but the rich gourmet treats made by chefs Marcos Analco and Bryant Hernandez can make any occasion special at the French Hen. Rich, traditional dishes such as tournedos rossini are done superbly, as well as dishes such as chicken Dijon with mushroom mustard cream sauce.
Fait Maison, OKC
Offering a fine dining experience indoors and a bistro atmosphere on the patio, Fait Maison is the perfect spot for any occasion. The menu features classic French dishes like turbot filet with tarragon butter, and duck leg confit, as well as more modern fare such as peppercorn crusted wagyu filet.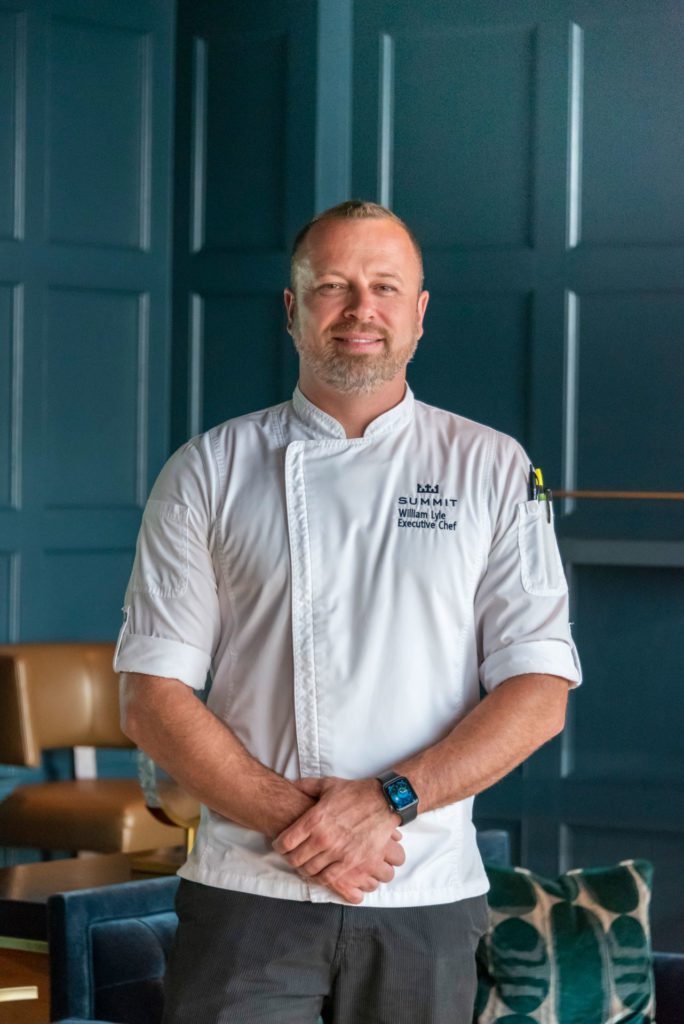 Chef Spotlights
Bill Lyle, Summit Club – Tulsa
Bill Lyle has traveled the world, and his cooking repertoire shows it. He's at home cooking Indian, Italian, Japanese and everything in between. He, of course, can also prepare the richest, most luxurious French sauces. "He's one of the most versatile chefs I've ever known," says Summit Club CEO Jared Jordan. "And he's also a local loyalist. He's a big believer in obtaining produce that's fresh and local, and he enjoys having a relationship with the farmers who grow it."
---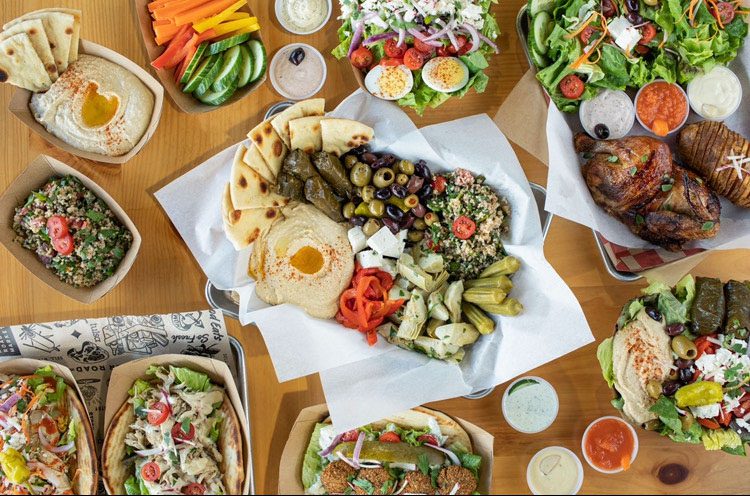 Mexican
El Rancho Grande, Tulsa
Sometime around 1950, a woman named Ruby Rodriguez came up from Sonora and founded El Rancho Grande. The chef, Larry Lara, came from San Antonio and invented all the recipes. There are a few modern additions to the menu, but you come for the old Tex-Mex classic dishes. The Nighthawk, full of rich chili and Velveeta, was listed by a California critic as one of the five best Tex-Mex dishes ever made.
OSO on Paseo, OKC
Delicious food and a distinct ambiance are what distinguish this Paseo District taco restaurant and tiki bar. Tacos and signature cocktails are available on the menu. Try their carnitas tacos or brisket burnt end tacos with Dr. Pepper BBQ sauce and fried pickles.
Casa Tequila, Tulsa
The El Tequila restaurants have been delighting Tulsans for almost two decades. But when the owner gave one of them a bright new interior and expanded menu, he renamed it. The extensive offerings have something to please everyone, including steak with onions, mushrooms and bacon, shrimp linguine, enchiladas with molé sauce and much more.
Mama Roja Mexican Kitchen, OKC
Diners flock to this lakeside restaurant for mouthwatering Tex-Mex cuisine with breath-taking sunset views. Grilled fajitas, street tacos and enchiladas are just a few of the dishes on the menu. Mama Roja's has a full bar serving margaritas and other beverages.
Mi Cocina, Tulsa
With its bright and pleasant dining room, comfortable patio on Cherry Street and delectable cocktails, this upscale restaurant is a pleasant place to linger. But the food should take center stage. The ribeye fajitas feature thick, juicy strips of choice aged ribeye. They have beef brisket tacos, enchiladas with molé, and a lot more.
Iguana Mexican Grill, OKC
Come to Automobile Alley for beloved tacos, burritos and nachos. With a full bar available, you won't be disappointed with the menu, which features a variety of traditional goodies. Some favorites include the shrimp "a la tuma" taco with grilled shrimp, mango jicama slaw, and chile de arbol aioli.
Tacos Don Francisco, Tulsa
If you want street tacos, this is your place. There's a large variety, some standard (steak, marinated pork), some more unusual (tripas and cabeza). They also have burritos, quesadillas and more, and they're open late.
Azteca Mexican Grill, OKC
The owners, Alejandrina from Guadalajara and her husband Raul, offer an authentic taste of Mexico in OKC. The menu features a variety of traditional favorites, including enchiladas, tacos and burritos. The food is fresh and flavorful, and the portions are generous.
Three Tequilas, Tulsa
They're the place with the line out the door. Many find it worth the wait for the huge, colorful and potent tequila drinks. Others come for the fantastic food. Chile Colorado features chunks of beef in a rich savory sauce that blends well with the two eggs on top. Chile verde has a rich vibrant tomatillo sauce. And what, exactly, are the three tequilas? That's the owners' nickname for their three small children.
Poblano Grill, OKC
This Quail Creek area restaurant in OKC has been a favorite of Mexican food lovers for over 20 years. With all of your classic favorites available, as well as vegetarian-friendly options, there's something for everyone.
---
Albert G's, Tulsa
Barbecue behemoth Albert G's has been 'smokin' to please' since 1992. With dining rooms on Harvard Avenue, downtown Tulsa and the Tulsa Hills Shopping Center, the joint provides diners with "true Tulsa barbecue," including sliced brisket, hot links and pulled pork. 
---
Mediterranean
Shawkat's, Tulsa
Yes, it's your typical Lebanese fare, but it's exceptionally well-prepared. You can feast on cabbage rolls, falafel, kibbe and more, accompanied by the fresh, sprightly flavors of hummus, tabouli and labneh. They even bake their own pita bread.
Basil Café, OKC
You'll find all of your favorite dishes like hummus, falafel and shawarma. But perhaps what sets this restaurant apart is its more unique offerings, such as chicken bandari in homemade garlic sauce, or Persian saffron lamb shanks served with saffron rice.
Radish, Tulsa
A big pleasant room with red brick walls, a friendly owner who cooks all the food – who could ask for more? Melissa Grace grew up here, so she calls her cuisine "Midwesterannean." Wholly authentic or not, the gyros are wonderful, and so is the huge mezze tray loaded with hummus, tabouli and dolmas.
Zorba's, OKC
Zorba's has been a Greek food lover's heaven for over 30 years, with an expansive menu including all of your favorite Mediterranean dishes from Greece, Spain, Morocco, Turkey and Israel. Entrées include spanakopita, dolma, baklava and gyros.
Gyros Palace, Tulsa
It may be a bare bones strip mall shop out near Sheridan, but Gyros Palace fans swear the restaurant has the best gyros in Tulsa. They have dolmas, spinach pie and more, but the gyros are the star of the show. You can see the lamb and beef used in the wrap slowly cooking on a spit.
Nabati, OKC
Nabati is a vegan Mediterranean restaurant that offers a variety of delicious plant-based dishes. In addition to traditional favorites like falafel and hummus, Nabati also presents a selection of sandwiches and pizzas.
Helen of Troy, Tulsa
Hummus, baba ganoush, tabouli, cabbage rolls, falafel, kebabs. For fifteen years, owner Sam Senjlawi has been making all your favorites with fresh ingredients and so much love. Try the lamb shank – or anything else Mr. Senjlawi recommends.
Athena Greek Restaurant, OKC
Offering a variety of traditional Greek dishes, including staple favorites like spanakopita and kebabs, this southwest Oklahoma City restaurant is perfect for a casual night out. The atmosphere is warm and inviting, and the service is always friendly.
---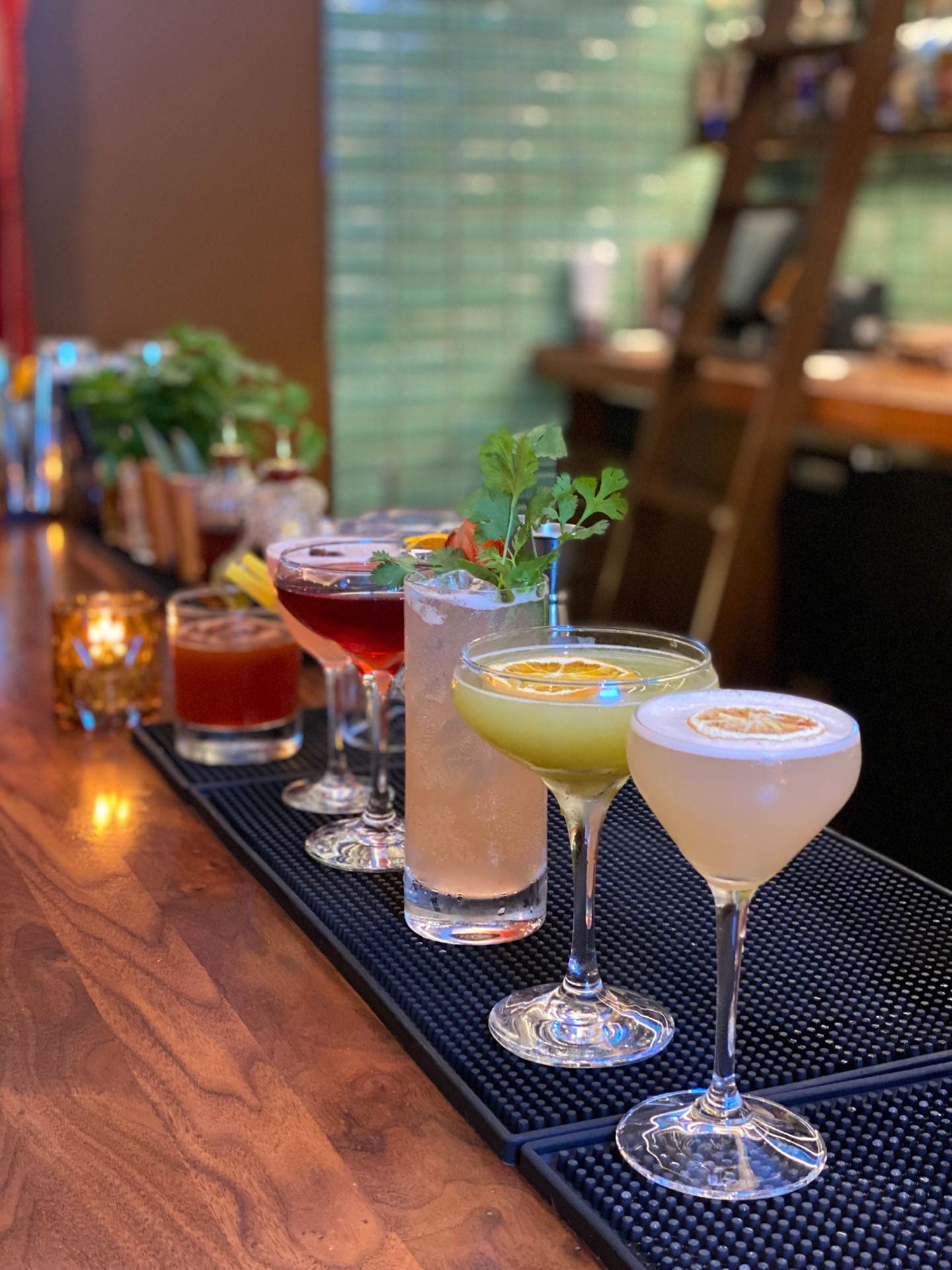 Watering Holes
Cellar Dweller, Tulsa
Down the rabbit hole (also known as a narrow, winding staircase in an old, red brick building) you go to this quirky, friendly underground bar, dimly lit and red with kitschy 1950s trappings. Beer in bottles and cans, mixed drinks – totally off the grid.
The Daley, OKC
With a speakeasy vibe and a focus on whiskey and craft cocktails, The Daley is the ideal place to unwind after a long day. The menu features well-crafted concoctions created by talented mixologists.
Hodges Bend, Tulsa
Enjoy an elegant setting with brick, dark wood and lots of well-upholstered chairs. Classic cocktails, a long wine and spirits list, a large coffee selection, and a food menu designed by Bobby Benjamin of Lowood. Who could ask for more?
Bar Arbolada, OKC
With a relaxed L.A. vibe, Bar Arbolada is a fantastic spot to socialize with pals over drinks and snacks. Along with delicious craft cocktails, the bar serves a limited menu, touting a double cheeseburger that renowned chef Alton Brown dubbed "the best in America."
Vintage Wine Bar, Tulsa
Enter Vintage and you'll see soaring, spectacular decor designed by a leading NYC firm. Wine's the focus here, with lots of different selections, some rare, others obscure, all wonderful. Owner Matt Sanders tries to find and foster struggling vineyards, so there are some unique treasures.
The Eleanor, OKC
As the state's largest champagne lounge, the Eleanor features over 70 types of champagne and sparkling wine, as well as an extensive cocktail menu. The perfect place to celebrate a special occasion, especially for a girl's night out.
Bar Serra, Tulsa
Bar Serra, the newest brainchild of McNellie's Group, sits in Utica Square between Muse and Banana Republic. Serving elevated bar food, cocktails, craft beers and wines, the joint is already a hit with Tulsans.
---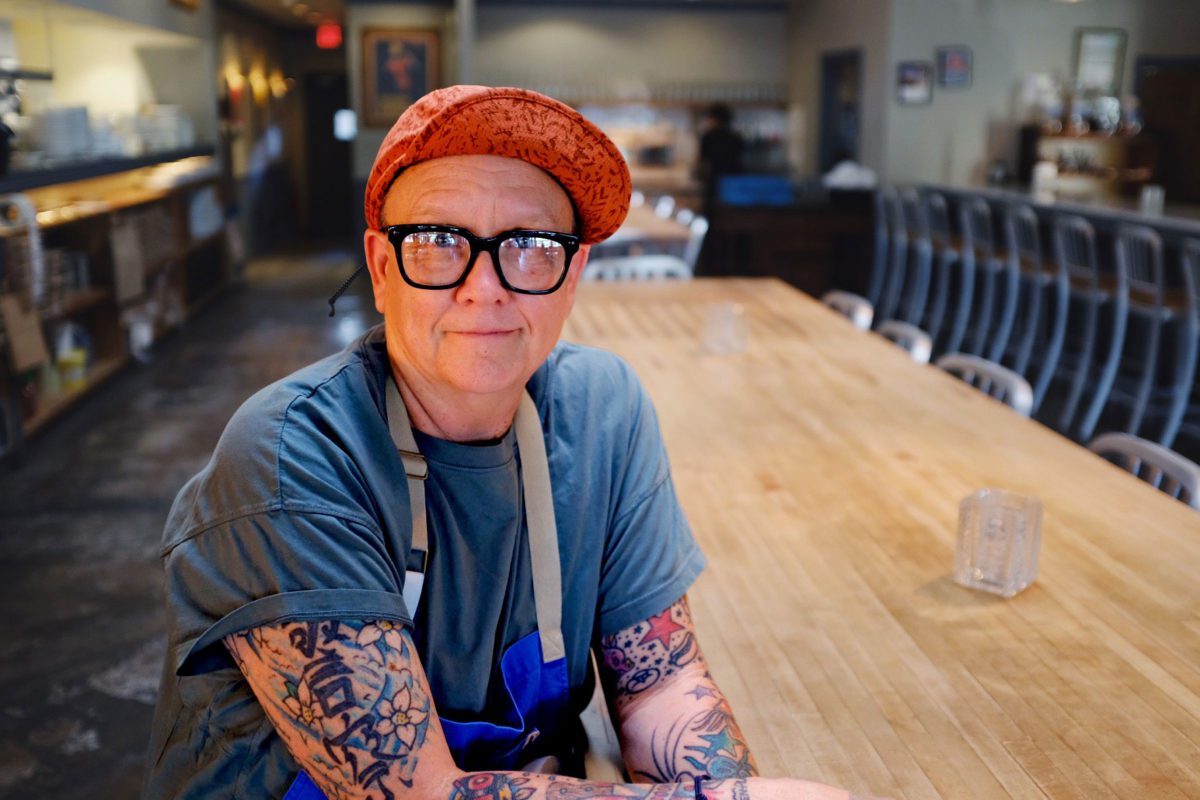 Chef Spotlights
Kathryn Mathis, Big Truck Tacos, Pizzeria Gusto, OKC-MIO – OKC
As executive chef and co-owner of Big Truck Tacos as well as a variety of other OKC-based restaurants, Kathryn Mathis has built a reputation for serving dishes that are consistently flavorful and exciting. This Oklahoma-born chef helped to introduce street tacos to OKC and was a large contributor to the revitalization of the Uptown 23rd District. Today, each of Kathryn's restaurants has its own distinct style and menu, but they all share a common goal: to provide customers with an unforgettable dining experience.
Chef Kathryn Mathis has helped shape the OKC culinary scene with her popular dining destinations.
Photo courtesy Kathryn Mathis
---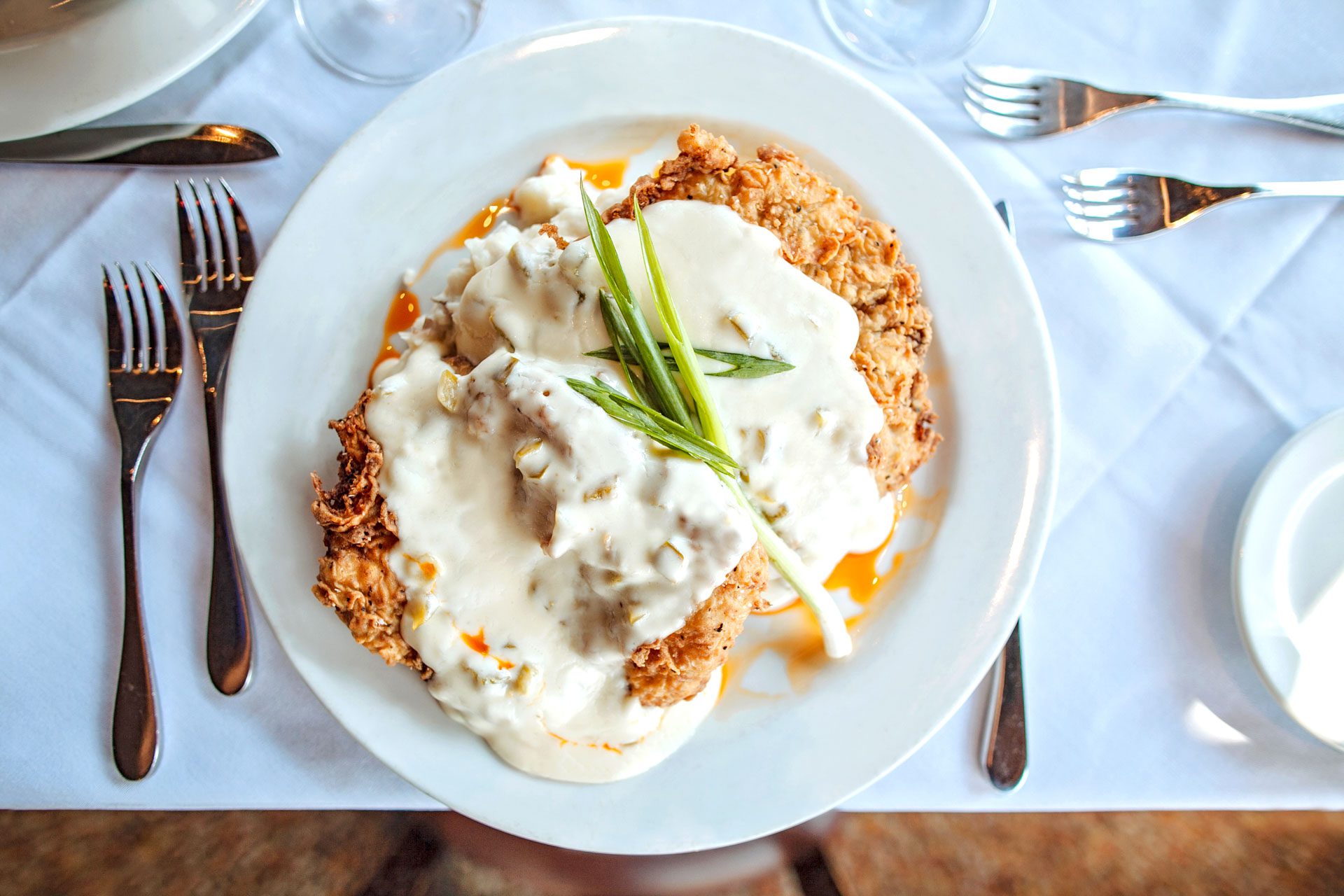 North & South American
Summit Club, Tulsa
Already the ultimate in luxury, this downtown private club has just upped the ante with a $6.5 million renovation. They've added a second dining room for upscale casual food, as well as a flambé island in the main dining room, so guests can watch their bananas foster being spectacularly prepared. The new fall menu by chef Bill Lyle is sure to impress.
Cheever's Café, OKC
This Southwestern and Southern-inspired restaurant has been delighting diners for over two decades. Some of the most popular dishes include chicken fried steak with jalapeno gravy, shrimp and grits, and roasted pecan ice cream balls.
Juniper, Tulsa
Farm-to-table goodness is realized at downtown Tulsa's Juniper. Start with a charcuterie board or whipped goat cheese, then dig into seasonal entrées like beef stroganoff, buttered halibut or grilled lamb chops. Don't forget to wash it down with a cocktail from the restaurant's curated (and lauded) list.
Vast, OKC
Vast is perfect for a special occasion. With breathtaking views of the city skyline on the 49th and 50th floors of the Devon Tower, you'll feel like royalty. Indulge in steak, seafood or vegetarian entrées that focus on locally sourced and seasonal ingredients. Top it all off with a craft cocktail or drink from their impressive wine list.
Amelia's Wood Fired Cuisine, Tulsa
Two of the chefs who've worked at Amelia's have been semi-finalists for James Beard awards. Intricate, creative dishes change with the seasons. You might find duck paired with foraged mushrooms in a sauce made with fresh huckleberries, wine and mirepoix. Or Chilean sea bass with braised fennel salad on top of cannellini beans and a sun-dried tomato puree.
Mary Eddy's Dining Room, OKC
The 21c Museum Hotel's casual restaurant is ideal for a night out. The New American cuisine incorporates innovative interpretations of traditional comfort dishes. Try the smoked duck breast with blackberry Cabernet reduction or pork porterhouse, along with their signature skillet cornbread. Don't forget about their signature cocktails and a full bar.
Polo Grill, Tulsa
Where can you find impeccable service, understated elegance and superb food? Polo Grill, of course. The luxurious and satisfying menu includes USDA Prime steaks, lamb, lobster and much more. Wine dinners are a delight, and the entire wine program is so notable that the restaurant was a semi-finalist for the James Beard award for the best wine program in the nation.
Mickey Mantle's Steakhouse, OKC
This renowned steakhouse in Bricktown is a tribute to the state's famed baseball player. The menu features an exquisite selection of Wagyu steaks, as well as seafood, and chops complimented by an award-winning wine list. It's the perfect spot for a special night out.
Lowood, Tulsa
Sit at the chef's counter (and you should!) and you can see Bobby Benjamin carefully plating each dish, often using tweezers to make it juuust perfect. The risotto is made with specially aged carnaroli rice from one small farm in northern Italy. The broth in the bouillabaisse is carefully seasoned and simmered for two days. In short? Unique and unforgettable.
La Brasa, OKC
La Brasa is an eclectic restaurant located in the Asian District serving South American (Peruvian) dishes like ceviche, lomo saltado (stir-fried beef), and fried plantains. On the weekends at 9 p.m., the restaurant transforms into a music lounge, complete with its own late-night menu served until midnight.
Stonehorse Café, Tulsa
The band of loyal regulars frequent Stonehorse in part because of the warm and heartfelt welcome given by manager Max Ellicott and his staff. But it's the food that seals the deal, and has for almost 25 years. Expect dishes such as duck with blackberry compote, meaty lamb chops and USDA Prime steaks. Visit their market around the corner, offering ample wine and cheese, a sandwich bar and more.
---
Old Village Wine and Spirits, Tulsa
With an impressive selection of wines as well as beer, spirits, canned cocktails and more, Old Village has been a mainstay in Tulsa for decades. Tap the knowledgeable experts to help you find the perfect pick for a special occasion or night in. 
---
Asian
in the raw, Tulsa
In the mood for in the raw? You can eat at the cozy Brookside original, the larger branch down south, or the penthouse restaurant downtown with dramatic skyline views. Yes there's classic sushi, but a lot more too. (Cooked lobster tail with classic French sauce on top in one sushi roll.) And lots of options for people who don't want sushi. (Steaks and fish tacos, to name a few.)
Pho Lien Hoa, OKC
This Vietnamese restaurant is a great choice if you're looking for hearty, healthy soup options. The menu features classic pho soups, egg noodle soup and udon soup as well as vermicelli bowls and summer rolls. The pho tai chin with thinly sliced steak and lean brisket is definitely worth a try.
Lanna Thai, Tulsa
Many Tulsans got their first taste of Thai cuisine at a tiny restaurant that Nongnat and Teerakun Karnchanakphan opened almost 25 years ago. The restaurant is in a lovely, high-ceiling space now, and the owners' son Tana has taken over the reins. The food is as good as ever.
Saii Bistro and Sushi Bar, OKC
If you're in the mood for sushi, Saii is the place to go, offering a wide variety of nigiri, sashimi and maki rolls as well as delicious Asian entrées like Bulgogi beef stone pot or shrimp yakisoba. The sushi is fresh and the service is excellent. A full bar is available.
Ri Le's, Tulsa
In 1975, South Vietnam Air Force pilot Ri Le flew a helicopter out of soon-to-fall Saigon and ended up in Tulsa. His tiny restaurant introduced Tulsans to his homeland's cuisine. He's still in business, and still delighting loyal fans with his renditions of Vietnamese and Chinese food, as well as a big roster of delicious vegetarian dishes.
Thai Kitchen, OKC
This downtown gem has been a go-to spot in OKC since 1988 for anyone craving Thai food. From pad Thai and tom yum soup to massaman curry, this restaurant offers all of your favorite dishes – and if you're not in the mood to go out, order takeout and enjoy from the comfort of home.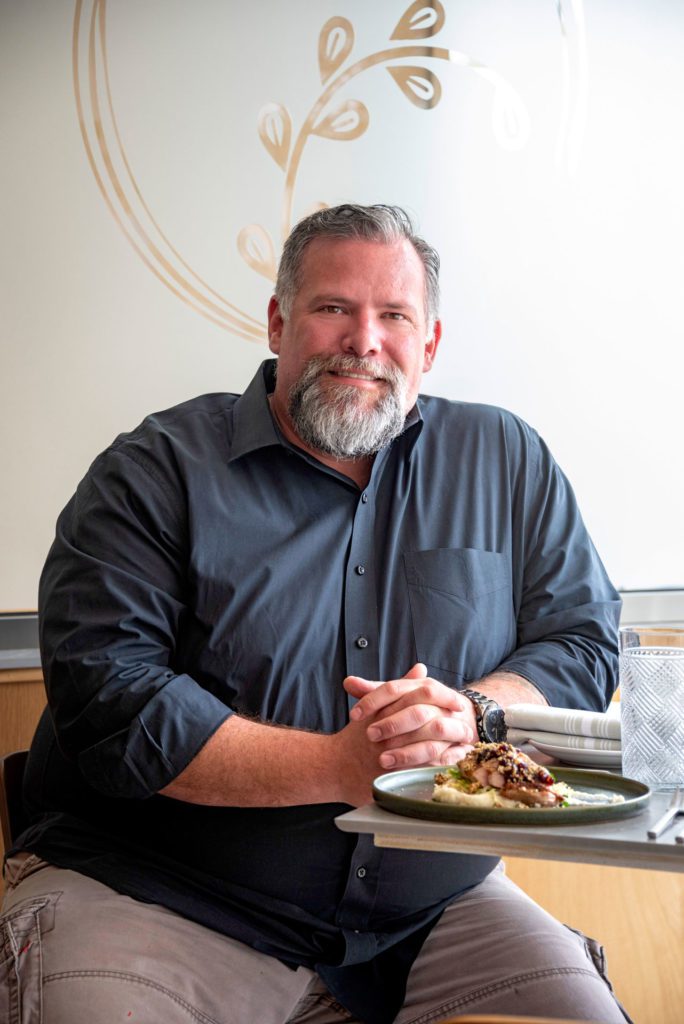 Chef Spotlights
Justin Thompson, JTR Group – Tulsa
Great food and quality restaurant concepts in Tulsa have become synonymous with chef Justin Thompson, who oversees the culinary experiences at some of the city's most beloved joints, including Juniper, Prhyme Steakhouse and the new Freya: Nordic Kitchen. He also purchased Farrell Bread and Bakery, and provides full-service catering with elevated food and beverage options through JTR Group.
---
Patio Life
Prossimo, Tulsa
"We wanted a Mediterranean feel," says chef Scott VanTuyl. With big rattan chairs, bright red umbrellas, and lots of plants (junipers and nandinas), they got it just right at Prossimo, open for brunch, lunch and dinner. Tower heaters help out in cool weather.
FRIDA Southwest, OKC
Dining al fresco is the best way to enjoy Frida's fresh, flavorful New American and southwestern cuisines. Located in the historic Paseo District, the patio at Frida is the perfect spot to enjoy a seasonal craft cocktail and dishes like tamales with poblano chimichurri.
Queenie's, Tulsa
A spacious sunny patio surrounds this Utica Square establishment, rebuilt and modernized two years ago and immensely popular for lunch and Sunday brunch. Lounge on brightly colored chairs, watch shoppers strolling by and try the egg or chicken salad – famous for 40 years.
The Jones Assembly, OKC
With two spacious patios, Jones is the place for savoring good eats and quality time with friends. You can bask in the sun or admire the stars while indulging in some comfort food fare and a full bar, complete with creative craft cocktails.
Waterfront Grill, Tulsa
Comfy chairs, big umbrellas and stunning river views are your patio setting for great dinners and brunches at Waterfront Grill in Jenks. There's also a glassed-in patio area offering the same views that's air-conditioned in summer and heated in winter.
Social Deck + Dining, OKC
With two outdoor patios, indulge in good food and craft bar selections for dinner or weekend brunch. The motto at this family-owned fusion eatery is "simple done well." The chefs use thoughtfully sourced ingredients to create flavorful dishes you'll return for again and again.
---
Chef Spotlights
Andrew Black, Grey Sweater and Black Walnut – OKC
When it comes to fine dining in Oklahoma City, Andrew Black is a name you won't want to miss. His inventive cuisine and use of locally sourced ingredients have made him a star in the culinary scene. Grey Sweater has no set menu, as Black believes in utilizing whatever is fresh and seasonal. This allows him to be creative with his dishes and constantly surprise his guests. Each meal is carefully crafted and sure to delight the senses. Swing by Black Walnut, which Black also co-owns, for delightful New American cuisine.
---
Italian
Mondo's Ristorante Italian, Tulsa
What do a fifth grader and a retiree have in common? Well, if they're Tulsans, they probably both went to Mondo's as a kid. The restaurant has been delighting diners for over 50 years with such specialties like seafood Alfredo, shrimp limone and veal piccata. Their bright, sparkling new digs are every bit as welcoming as the old joint you remember.
Moni's Pasta & Pizza, OKC
Moni's is a family-owned and operated restaurant, serving up delicious southern Italian cuisine and New Jersey-style pizza with a hand-tossed thin crust in a casual setting. The menu features starters, salads, pasta dishes, pizzas and a variety of entrées. Gluten-free options are available.
Ti Amo Ristorante Italiano, Tulsa
Mehdi Khezri once spent a week in Rome trying different versions of spaghetti carbonara. He picked the best for Ti Amo, and that's just one of the many satisfying dishes you'll find there, including an 18-oz., bone-in ribeye with fettuccine, and linguine pescatore with shrimp, mussels and lobster. If you've been in anytime in the last decade, Mehdi will surely remember you and greet you with true affection.
Patrono, OKC
Executive chef Jonathan Krell creates innovative Italian dishes with conventional Italian components. On Patrono's menu, you may find specials like grilled chicken breast with blackened heirloom tomatoes and sweet corn succotash, as well as other small plates, pastas and flatbreads.
NYC Pizza, Tulsa
New York City has a bare-bones pizza by the slice shop on every corner, and one of them ended up in Tulsa. Get a slice, over 20 toppings to choose from, or get a whole pie. The calzones are great, too.
Stella's Modern Italian Cuisine, OKC
This restaurant sets itself apart by serving inventive Italian fare and house-made pasta that rotates regularly. You can share a few small plates or enjoy them solo, but either way, there's plenty for everyone. Enjoy the patio for al fresco dining, as well as weekend brunch.
Tucci's, Tulsa
In the beginning, 30 years ago, there were lines out the door. "People had fun," recalls the legendary Doris Matthews, who helmed Tucci's for 25 years. "The place was full, and full of laughter." The raucous days are gone, but Tucci's still attracts crowds for relaxed dinners on the patio, with filling and delicious dishes such as chicken scallopini, pasta primavera, and their famous version of spaghetti and meatballs.
Dalesandro's, Tulsa
Sonny Dalesandro started working at his father's restaurant when he was twelve – now he runs it. He and his veteran staff happily welcome both newcomers and regulars who have been visiting for decades, delighting all with sprightly, delicious dishes such as pollo arrosto, pasta carbonara and their exquisite swordfish piccata – a meaty filet fried a la meuniere and served with a lemon and caper sauce.
Pizzeria Gusto, OKC
Traditional Neapolitan-style pizzas are the specialty at this Midtown eatery, in addition to other tasty Italian dishes. Pies on the menu range from classic to innovative combinations like fig jam, pancetta and goat cheese. Diners can also enjoy calzones, salads and starters. Outdoor seating is available.
Biga, Tulsa
Rich creamy pasta dishes, such as lobster ravioli a la vodka, plus a wide range of entrées – both authentic dishes from every region of Italy and Italian-inspired creations – and the legendary weekly wine dinners have made Tuck Curren's Biga a favorite of many a Tulsan, who have made it their home away from home.
Flip's Wine Bar, OKC
This local favorite is the perfect spot for a glass of wine and a bite to eat in a casual setting. Classic Italian fare featuring a wide selection of pasta and seasonal specials, as well as full bar, beckon regulars and newcomers alike. Patio seating, weekend brunch, and late-night dining are available.
Freddie's Bar-B-Q and Steakhouse, Tulsa
Warm, inviting and filled with the aroma of great food, Freddie's is a Sapulpa tradition 60+ years in the making. Along with barbecue favorites like smoked ribs and bologna, Freddie's offers a variety of seafood options as well as steaks and shish-kabobs.