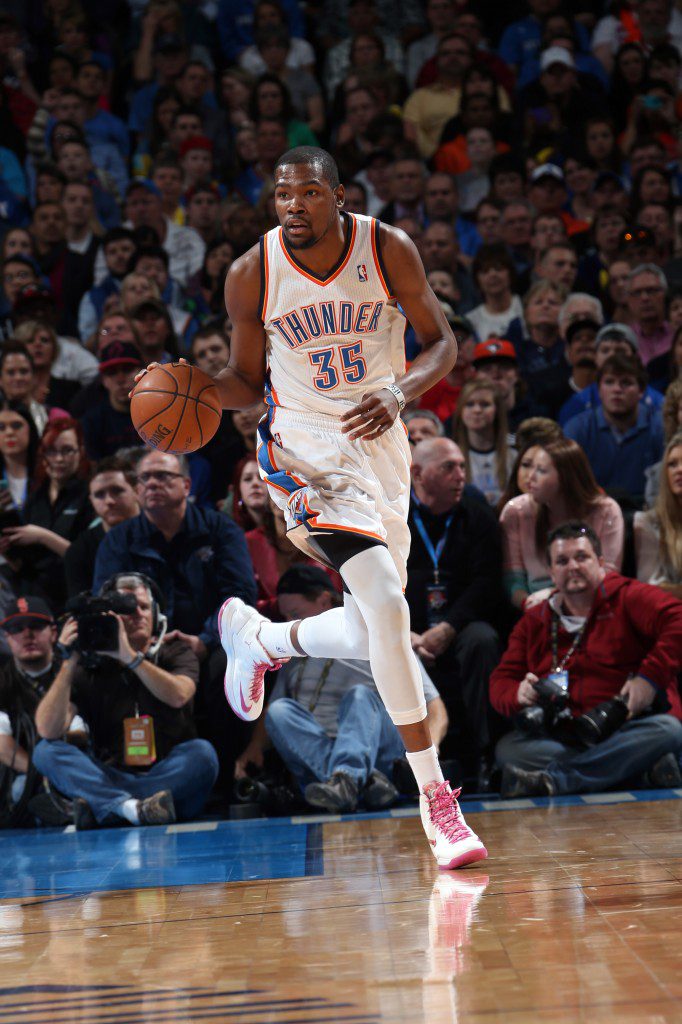 Saturday, May 3, 7 p.m.
It's down to the weekend and Oklahoma City's home court, where the state's only NBA team – a pretty good one, we don't mind adding – will play the formidable seven seed Memphis Grizzlies. Game time is at 7 p.m., and the showdown will be broadcast from the Chesapeake Energy Arena in downtown Oklahoma City on TNT cable network.
Faced with the possibility of going home Thursday night and ending hopes to advance in the NBA play-offs, the Thunder dug into their reserves to keep the Grizzlies from getting too close point-wise most of the night. Despite the maligned headline labeling star forward Kevin Durant as "Mr. Unreliable" and other criticism that the Thunder had lost its, well, thunder, OKC's team heads into Game 7 of the first round of play-offs with a little more respect from critics and even greater expectations to stay motivated to another win. Follow at www.nba.com/playoffs.