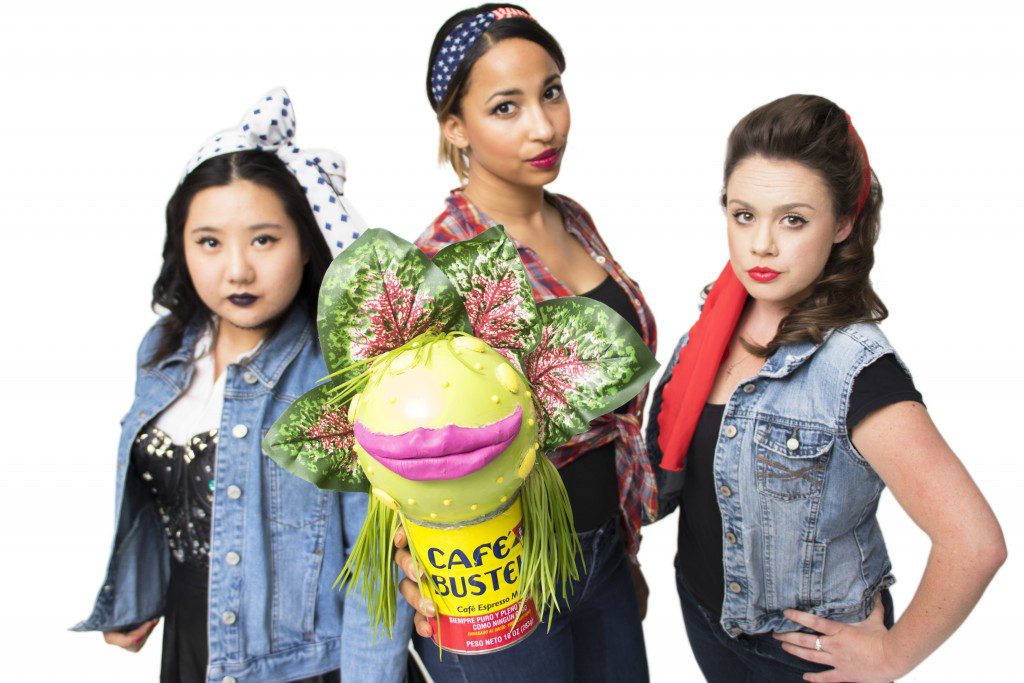 June 2-4, 8-11 – 
From tulsapac.com: Don't feed the plants! This sci-fi-horror-film-turned-rock-musical follows Sydney, a meek florist shop assistant who discovers a strange and mysterious plant he fondly calls "Audrey II," after his affection for a co-worker. With each day that Seymour cares for Audrey II, he gradually learns that the plant is a mean green mother from outer space who uses Seymour to do his deadly bidding.
This production is set as a rock-and-roll ode to B-horror films while bringing light to issues that plague our world today. Megan Montgomery directs TPT Artistic Director Matthew Alvin Brown, Emily Pace and Seth Paden. Music direction is by Kent Dennis with choreography by Kaley Durland.
The Tony-nominated music and lyrics were composed by Alan Menken and Howard Ashman ("The Little Mermaid," "Beauty and the Beast" and "Aladdin").