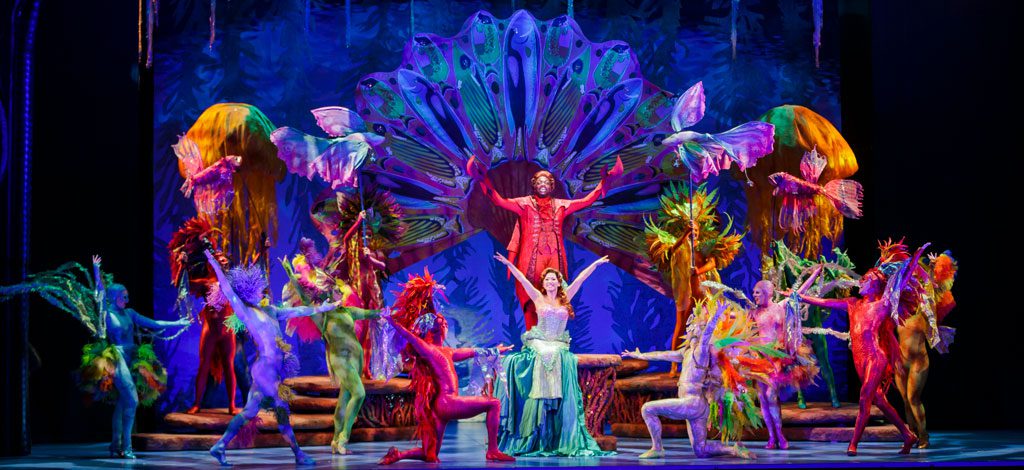 Everything's better under the sea – at least according to Sebastian, the crustacean compatriot to Ariel in The Little Mermaid. Although the 1989 movie is always available to re-watch, you can experience the aquatic ambiance firsthand at the Broadway musical, coming to Tulsa courtesy Celebrity Attractions.
Diana Huey, who plays Ariel in the show, says she's watched the movie approximately "a hundred million times" in preparation for her role. Being so familiar with both mediums, Huey thinks the Broadway version offers more to the audience.
"I do think the musical is a bit better. They dive deeper into the story," she says – no pun intended. "They really focus on the fact that Ariel feels like she doesn't belong under the sea with any of the people there. It's more about self-discovery."
For the staunch movie advocates, the Broadway show stays true to the celebrated Alan Menken score and emblematic characters (from the nightmare fuel that is Ursula to dreamy Prince Eric), while creating a non-kitschy live version of an underwater world. This includes flight via harnesses to recreate the sense of being underwater – and for Huey, that meant plenty of extra hours rehearsing.
"I'd never done anything like it before," she says. "But I was fine with the longer days if it meant I wouldn't make a complete idiot of myself."
Along with its broad appeal and sense of nostalgia, The Little Mermaid is special to Huey for another reason.
"As an Asian-American, I never thought I would get a chance to play Ariel," she says. "My inner child is living out her dream."
The musical runs Aug. 29-Sept. 3 at the Tulsa PAC. Visit celebrityattractions.com for tickets.