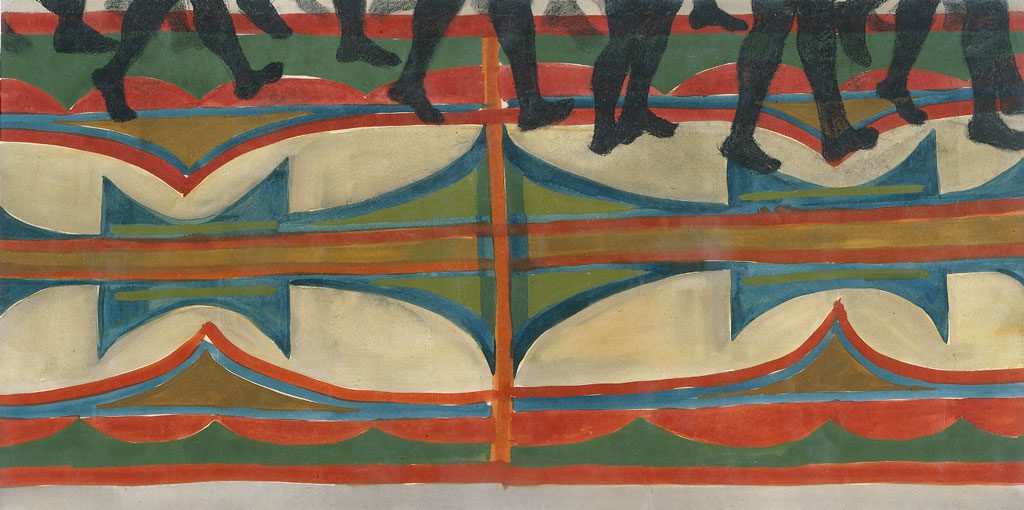 The colors are often muted, subtle. The images range from abstract to impressionistic. Symbolism predominates.
These are the works of Kay WalkingStick, a Cherokee whose paintings hang in the Metropolitan Museum of Art in New York, the Israel Museum in Jerusalem and the Smithsonian National Museum of the American Indian in Washington.
The Gilcrease Museum in Tulsa features WalkingStick in a special exhibit from Oct. 6 to Jan. 7.
WalkingStick is one of the leaders in contemporary landscapes; however, in the more than four decades she has been a professional artist, her works incorporate Native American history, feminism and minimalism.
"Over the past two decades, WalkingStick's interests in landscape, the body and history have merged in majestic and often monumental compositions," according to Gilcrease officials. "While [WalkingStick's signature] diptych format still appears, it does not dominate or dictate her mature practice. References to specific places – often sites laden with historical associations – have become more common and many works indulge, simply and unapologetically, in the beauty of the natural world."
For more information, go to gilcrease.org.