The wedding world continues to evolve, with new trends, innovations and creations making people's special days even more jaw dropping. In the wedding guide, we present helpful info on nuptial etiquette, planning, timelines and more.
By Mary Willa Allen
Popular Dates
You'll likely notice your fridge is extra full of wedding invitations during certain months of the year. The following are 2023's most popular wedding dates, in order:
September 23
October 7
October 14
May 20
October 20
Also, look out for three-day weekends: Memorial Day, Fourth of July and Labor Day are among the most popular times to schedule a celebration.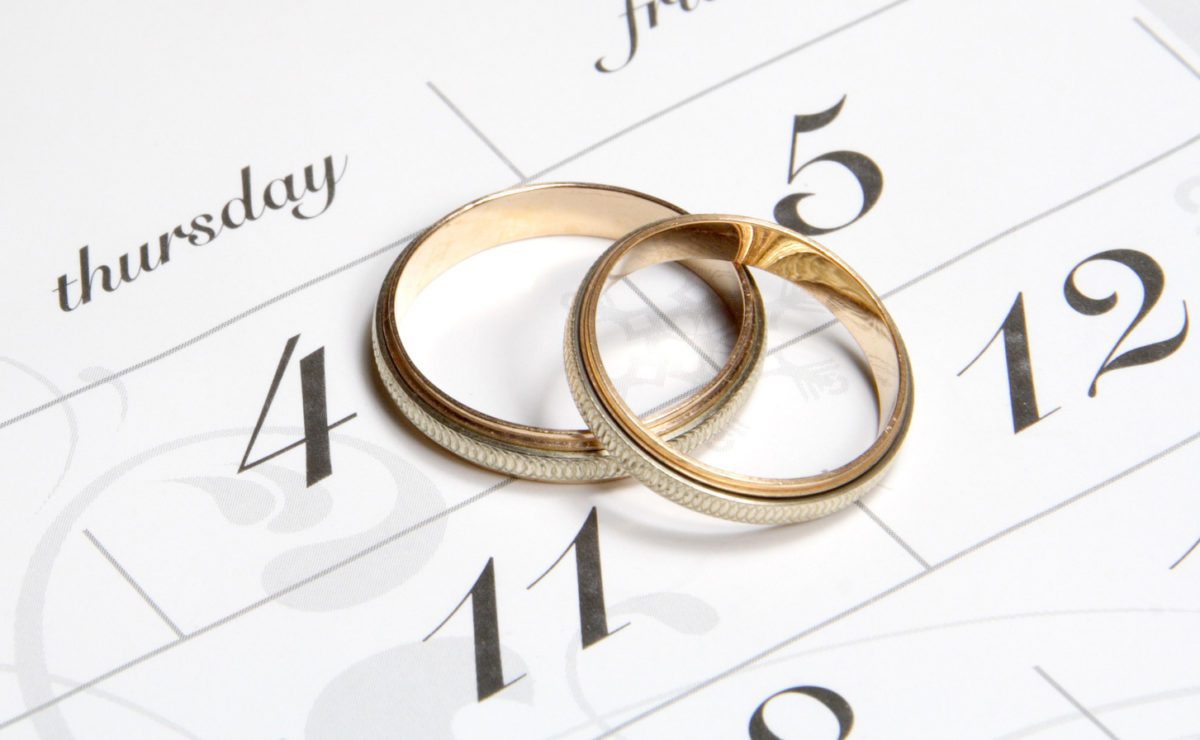 Venue 101
Perhaps the most important element to have nailed down early during your wedding planning is your venue choice. Unless you've found a hybrid indoor-outdoor venue, you'll likely be choosing one or the other. Pros and cons exist for both.
Indoor venues offer a bevy of pros:
Security; you don't need a back-up plan in case of bad weather.
Comfort; you won't have to battle the elements, like a chill, humidity or pesky mosquitoes.
Noise; you don't need to worry about noise ordinances if you're inside a private venue.
But a few cons exist:
Limited space; ensure you aren't going over your allotted quota of guests.
Higher demand; most people opt for indoor venues out of convenience, so you'll have to battle others for the date you desire.
More rules; if you book an indoor venue, you'll likely have more regulations to follow to ensure the space isn't damaged.
Pros of an outdoor venue:
More space; no cramped guests here! People can spread out and enjoy the great outdoors.
More freedom; with an outdoor space, there will likely be less rules and penalties re: damage.
Better visuals/lighting; nature can do a lot of the aesthetic work for you.
Cons of an outdoor venue:
Less security; whether you're stressed out about a potential rainstorm or wedding crashers, outdoor venues offer a little less stability.
The elements; aside from weather issues, critters could play a potentially major role in your day depending on where your outdoor venue is.
No grand entrance; if your wedding is outside, people will be able to see everything you're doing behind the scenes. If you want that dramatic entrance, consider an indoor venue.
A Quick Timeline
You nailed down your engagement; now it's time to start planning! Here are a few rules of thumb as it pertains to time management.
A year or more out:
Book your venue
Book your caterer
Determine and finalize your budget
Make your guest list
If you want one, hire a wedding planner
10-11 months out:
Hire in-demand vendors, like photographers, videographers, DJs, bands, make-up artists, etc.
Take your engagement photos
Create your wedding website and ensure all relevant info is included
Secure hotel room blocks for guests
8-9 months out:
Send save-the-dates
Purchase your wedding dress
Confirm (and promote) your registry
Meet with potential florists
6-7 months out:
Confirm your rehearsal dinner venue
Hire ceremony musicians
Hire or choose your officiant
Confirm your florist
4-5 months out:
Get the groom and groomsmen' tuxedos
Book the honeymoon
Confirm transportation for guests and you and your spouse
Finalize your cake
Schedule make-up and hair trials
2-3 months out:
Send out invitations to the wedding and rehearsal dinner
Write your vows
Plan the elements of your goodie bags
Make your wedding playlists
1 month or less out:
Do final venue walk-throughs
Do final dress fittings
Perform general aesthetic maintenance – hair, nails, tans, massages, etc.
Make all final vendor payments
Trend Forecasts
It's no secret that each new year brings with it a handful of wedding trends on the rise. While some will never go out of style, others are ephemeral. We explore a few.
Popular 2023 color schemes:
Emerald and sage green
Lavender
Dusty rose
Blush pink
Earth tones and neutrals
Hot wedding dress trends:
3D floral elements
Bows
Off-the-shoulder dresses
Pops of color
Transparent sections (on sleeves or sections of the dress)
Capes
Mini dresses for the reception
In-demand florals: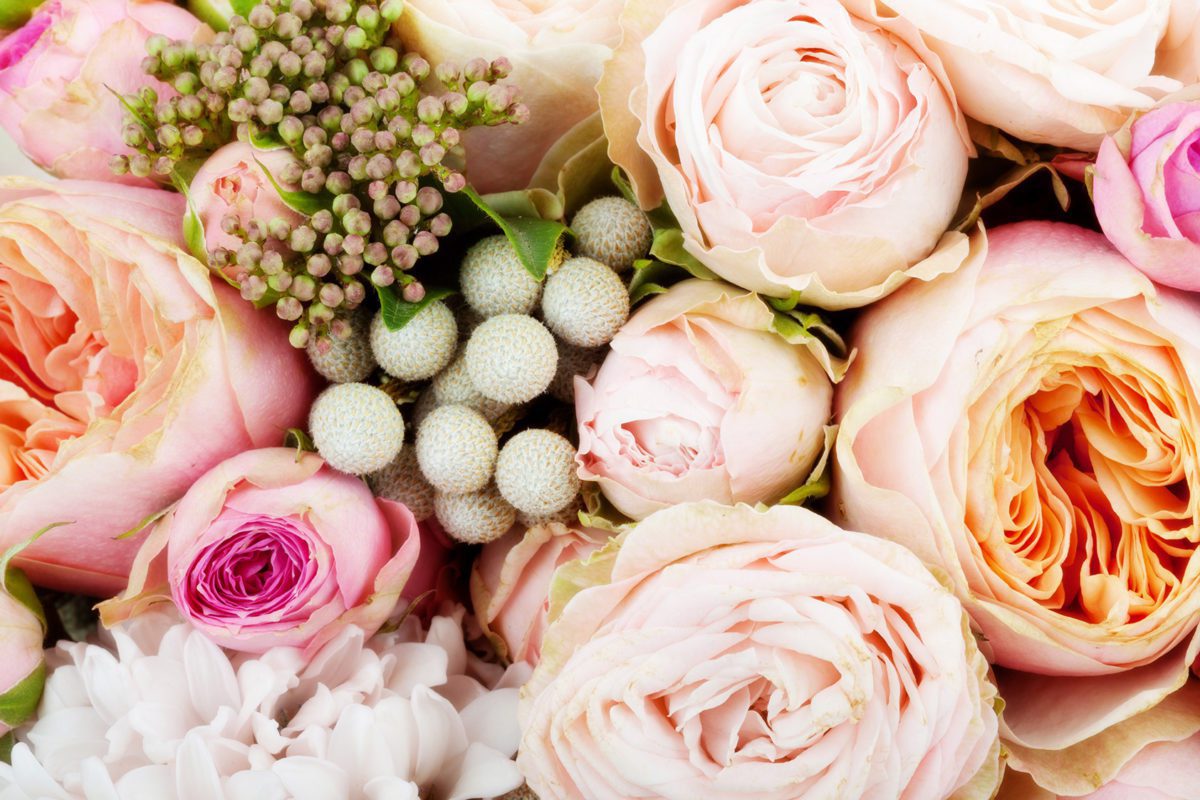 Unique bouquets with less greenery
Floral arches and aisle accessories
Single flower varieties used en masse
Dramatic floral installations in the reception
More living plants (think potted plants instead of bouquets)
General trends:
Wedding maximalism – the more the better!
Private last dances
More pops of color just about everywhere, from flowers to dresses and table settings
Statement aisles
Wedding Party: To Do and Not To Do
One of the most important parts of your wedding is sharing the day with your friends/family members in the wedding party. Of course they're excited to celebrate you, but what's appropriate and not appropriate to ask your party to do for you throughout the process? A few do's and don't include:
Do expect them to show up to major milestone moments of your wedding journey – like the wedding itself (obviously), the rehearsal dinner, bachelor/bachelorette parties and (ONE) bridal shower.
Don't expect them to come to every single wedding-related event, like dress fittings or vendor appointments.
Do feel free to ask them for advice on wedding elements.
Don't expect them to have nuanced opinions on every portion of your wedding – they have lives, too!
Do ask them for small favors in the weeks/days leading up to your wedding, like coffee runs or floral pick-ups.
Don't expect them to be your personal assistants and run a bevy of errands for you in their limited free time.
Do ask them to look their best on your wedding day.
Don't expect them to spend unnecessary money to do so, like fake tans, professional make-up and hair, or over-the-top shoes, bags or jewelry – unless you're willing to foot the bill.
Favors People Will Actually Like
Wedding favors often take up a big chunk of the budget but don't get a lot of use. What are some favors that will give you bang for your buck? We offer a few suggestions:
His and hers candy
Coasters
Olive oil
Coffee or tea
Custom playing cards
Custom candles
How to Incorporate Children
If you have kids, nieces, nephews or other beloved kiddos coming to your wedding, how can you incorporate them into the ceremony or make them feel included?
Appoint them as flower girls or ring bearers
Give them 'day-of' gifts
If they're a bit older, let them do a short speech at the rehearsal dinner or reception
Include them in the 'first look' if you choose to have one
Add them to your wedding party
Cake & Floral 101
Some of the most fun you'll have when wedding planning will revolve around cake tastings and floral appointments. But how can you get started?
Cakes
First, you'll want to do a bit of research on bakers in your area. Confirm good reviews, what kind of flavors and fillings they offer, general prices and their portfolio. Other logistics to confirm are how far in advance you need to order, how much a tasting will be, deposit necessities and how big of a cake you'll need.
Second, visit for a tasting. You'll have endless combinations to try – a few popular ones include vanilla, buttercream and raspberry; red velvet and cream cheese; lemon, vanilla and butter cream; and carrot, cream cheese and candied pecans.
Third, confirm the style of your wedding cake. How many tiers do you want? How about floral accents or fruit? After you've decided on all of these goodies, place your order.
Florals
Much like cakes, you'll want to do research into potential florists before making a consultation. Have your budget and general needs ready to go. Additionally, have style ideas at the ready, as well as preferred blooms and your ideal color palette.
At the consultation, confirm availability, price, delivery fees and general timelines. Bring mood boards for inspiration. Remember that your florals aren't just bouquets – there are also boutonnieres, centerpieces, arches, aisle/ceremony decor and corsages. Plan accordingly!
Speech Etiquette
If you're a person with passionate or outgoing friends and family, it's only a matter of time before they ask when, exactly, they're giving their speech for your wedding. But before you're handed the mic, remember some speech etiquette.
When is it appropriate to give a speech?
Bottom line: it's only appropriate to give a speech if you're asked to give one. Don't attempt to weasel your way to the microphone if you're not given express permission to do so. The only other time it's appropriate is if the couple opens up the mic to anyone.
Who should be expected to give a speech, and at which event?
The simple answer is that the bride and groom get to decide that on their own. But tradition dictates that parents and the maid of honor/best man speak at the wedding reception, while other special members of the wedding party/family speak at the rehearsal dinner.
How long should you keep your speech?
The sweet spot for toasts is around 3-5 minutes. You want to have enough time to include tear-jerking memories, sentimental anecdotes or jokes, but not so long that you start to lose your audience.
What is appropriate to mention in your speech?
Do mention: Great memories, compliments, and bride-and-groom-approved jokes or subject matter.
Don't mention: Any problems you have with the couple, not-safe-for-work memories, any mention of exes, or politics. Profanity is a maybe – but remember who's in the audience! ■