You may have wondered what a tiny seed has to do to become a thriving tree. In the physical realm, it's a matter of biology. On the figurative plane, that seed comes full of ideas, structure and beauty that produce a magical standing creation.
In both cases, the seed lands in a spot where it germinates, roots into the ground and becomes a sapling. It eventually welcomes other lives into its branches and gives us a masterpiece of life and community.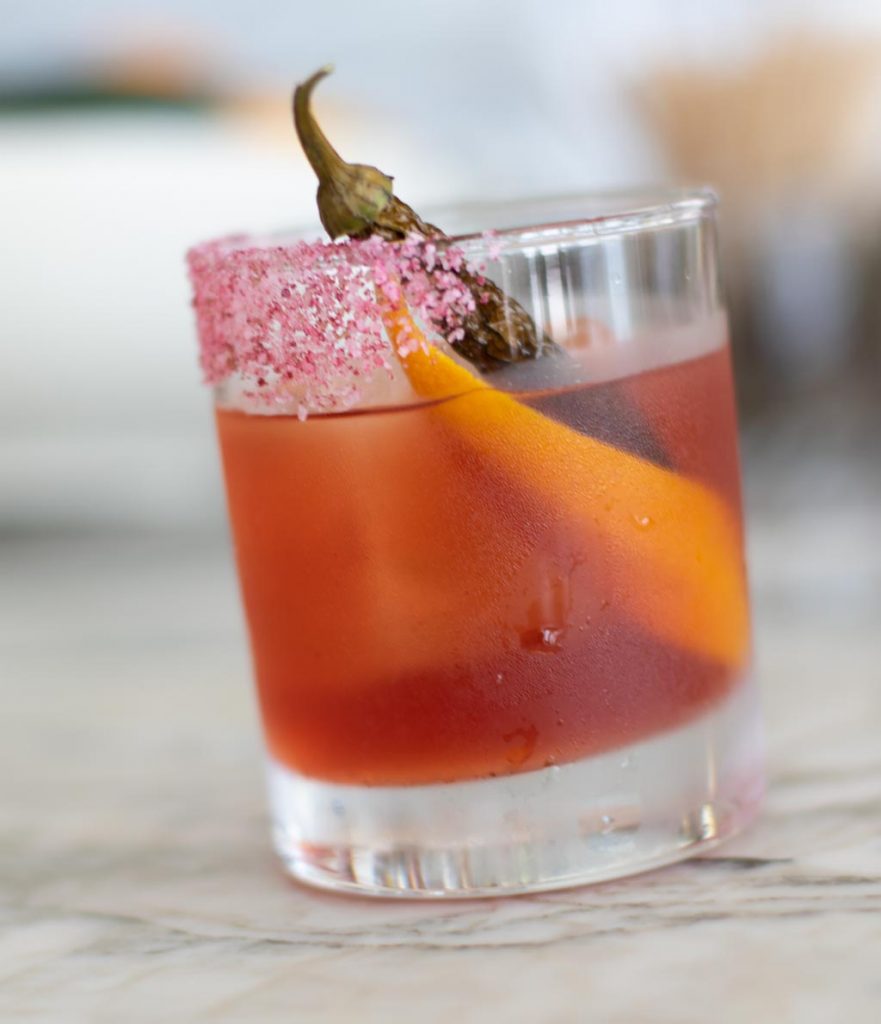 Bar Arbolada – spanish for woodland – grew from a seed that started in the City of Angels with the chance meeting of two central Oklahoma natives. That seed eventually floated east along the jet stream and landed in the fertile soil of downtown Oklahoma City's booming Arts District.
Edmond native and University of Oklahoma graduate Riley Marshall, half of the team that created Bar Arbolada, recalls the day he met business partner Dustin Lancaster (of LA's An Eastside Establishment restaurant group).
"I was living in Los Angeles and popped into a bar, struck up a conversation with the bartender, and we both discovered we were from Oklahoma," Marshall says. "Dustin grew up in Deer Creek and I was from Edmond. We even discovered that we lived on the same street in LA … Arbolada Road."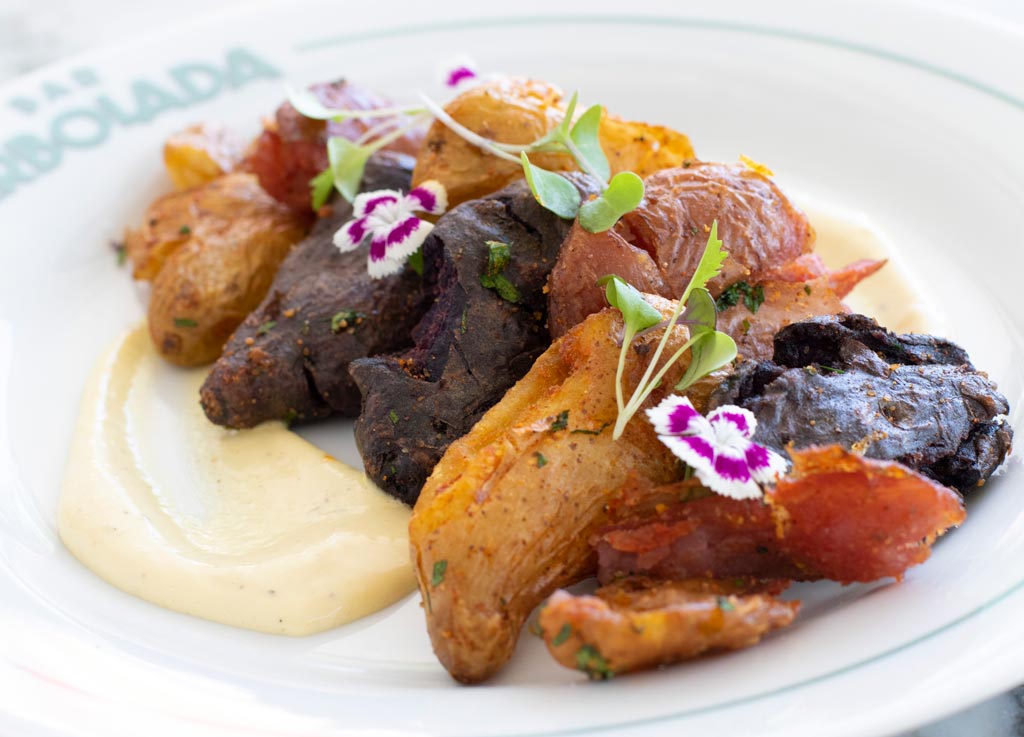 From there grew the idea to create a space free of pretense by offering some of OKC's most thoughtful bites and a cocktail/wine program that up-and-comers crave and polished patrons expect. Arbolada's decor speaks of Los Angeles and trendy, gentrified European neighborhoods rolled into one. The bar touts a boutique vibe: Old-World patterned tiled floors; an expansive bar with seating; high back, tuck-and-roll, camel-colored booths; and architectural lighting, from barrel pendants to brass-and-black spotlight sconces.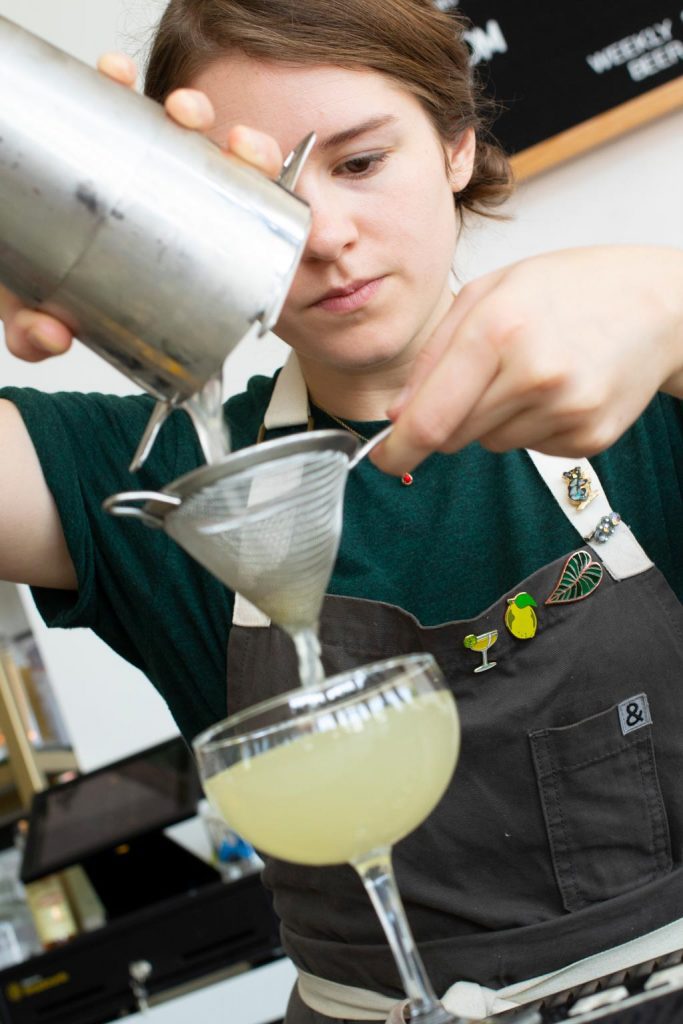 Introducing food to their concept meant keeping the menu within the realm and atmosphere of Arbolada, without making the bar into a full-fledged restaurant. Securing the help of another LA transplant via Oklahoma, the guys offered Tehra Thorp a job.
"I couldn't have done the food without her help," Marshall says, "and it was perfect. Tehra got to come home to her roots and knock out this menu, meet with purveyors, and get our kitchen set up."
Thorp crafted savory dishes familiar to OKC patrons, but as large snacks instead of entrees. Must-try plates include a quick sauté of shishito peppers and chorizo, or deep fried heirloom potatoes, smashed then dusted with smoked paprika, crunchy salt and fresh lemon. The corn fritters with honey are divine. Indulge yourself with the shrimp cocktail with romesco sauce. The ham-and-cheese toast with quince and egg comes through, too.
The bar is the star when it comes to quenching your thirst. Bar Arbolada's wine list, by the glass or bottle, has some of the best addresses with a French AOC (appellation d'origine contrôlée) as well as North American standouts from the West Coast. The joint offers everying from white and rosé to bubbly and Bordeaux with varying degrees of body and charm. House cocktails are artfully concocted and poured, along with classics like the Tom Collins, paloma and sazerac. If beer is your choice, Arbolada has some of the finest IPAs, stouts and pilsners created locally and nationally.
OKC's Arbolada, a forest of many flavors and a neighborhood sanctuary with tall ceilings and cast light, is rooted at the corner of Main Street and Lee Avenue. Venture in, pull up a seat, and grab a bite and a sip. Bask in a new experience for the bar scene and look forward to seeing what these guys come up with next.