The husband-and-wife team of Fernando Serrano and Carla Meneses say the Tulsa community created an opportunity for them to open Que Gusto. By being in the right place at the right time, the natives of Ecuador have fulfilled a dream of bringing their flavorful menu to downtown.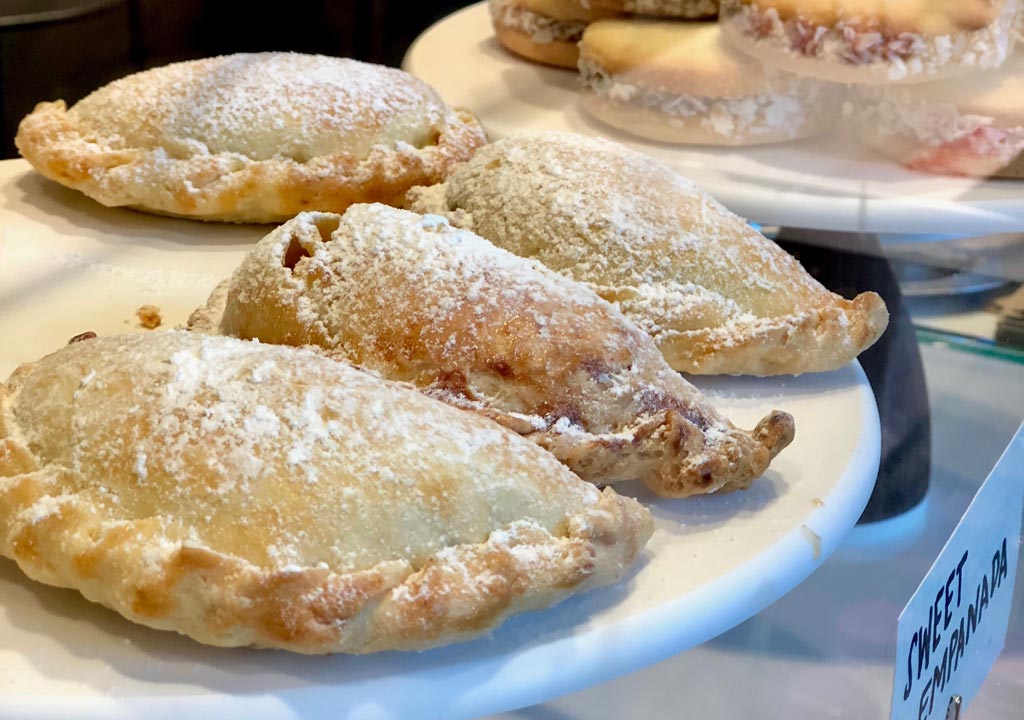 The couple's dishes and platters represent their homeland and its variety of landscapes and cuisine. Que Gusto serves everything from savory to sweet – and it's all made from scratch.
"This is the food I grew up with, everything fresh, everything handmade, recipes of my family with my personal touch," Meneses says.
Signature dishes include arroz con pollo (rice and chicken) with plaintains, yucca bread (cheese bread) and pork sandwiches. The star of the menu is the empanada, a stuffed pastry with a variety of fillings (pork, beef, chicken, mushrooms or cheese). 105 Martin Luther King Jr. Blvd., Tulsa, quegustotulsa.com.