If the sunny summer days have you dreaming of being anyplace but where you are now, you might be ready for a vacation … even if you never go outside the state. Oklahoma has diverse ecosystems, landmarks and attractions, and you can pedal, drive, boat or ride to just about any of them, especially when your feet are itching to explore new paths.
Cruisin' on the Motorcycle
Mary and Traver Fencl have some favorite spots in Oklahoma to ride their cruising motorcycles. But like many who travel fast and far on two wheels, they like to see where any rural highway may take them.
The Fencls often frequent the roads in and around the Wichita Mountains Wildlife Refuge, whose national scenic biway provides plenty of curves and many quick changes in elevation.
High on their list is the Meers Store and Restaurant, where customers stand in line for hours to get a taste of its well-known longhorn burgers and barbecue. Nearby, tiny Medicine Park, full of quaint eateries and coffee shops, is also an ideal respite.
"Closer to Tulsa, we like to ride around Post Oak Lodge and Skiatook Lake," Mary Fencl says. "Those areas have lots of curves and long stretches without stop signs."
In the fall, traveling the Talimena National Scenic Biway – from Mena, Arkansas, to Talihina – by motorcycle is arguably the best mode of transportation. Scenic pullouts and overlooks abound.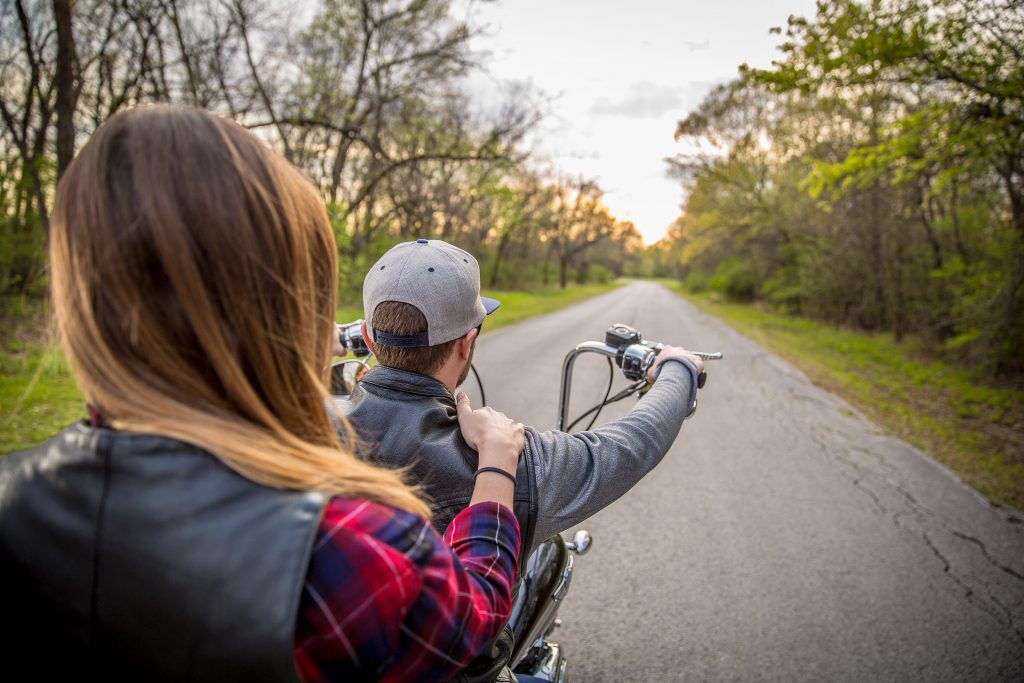 Heading west out of Oklahoma City to the Texas state line takes you through some famous spots along Route 66, especially Clinton and Weatherford.
In northwestern Oklahoma, you can get a literal and figurative taste of Oklahoma's famous red dirt, especially if you take Highway 8 through Watonga and Geary. Nearby, Red Rock Canyon State Park offers views of steep cliffs and the namesake canyon walls.
In south-central Oklahoma, Highway 7 from Sulphur to Davis goes through the Chickasaw National Recreation Area. The Arbuckle Mountains have plenty of what any motorcyclist wants: uninterrupted stretches of roller coaster-like roads.
Back to the east, as long as the Illinois River doesn't leave its banks, Highway 10 from Tahlequah to Greenleaf State Park snakes its way between the pristine waterway and overhanging cliffs and forests.
Discovering roads less traveled is also part of the adventure.
"We just try to get lost," Mary Fencl says. "We go wherever we can go and just follow the trees." – BW
Web-Exclusive Chickasaw National Recreation Area Gallery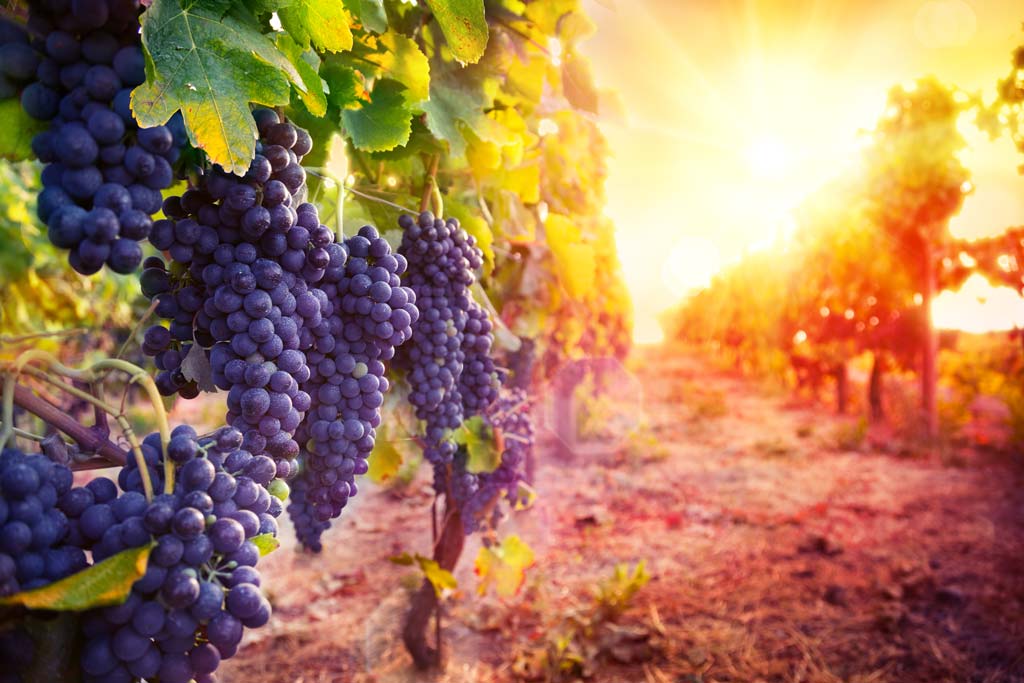 Day Trips to Oklahoma Wineries
Summer on the Slopes in Crested Butte, Colorado
There's nothing wrong with a January ski trip. But for Oklahomans, a summer trip to the mountains of Colorado is a no-brainer. It's a 12-hour drive from Oklahoma City to the ski resort near Crested Butte. After the snow melts, wildflowers take over. The town boasts Colorado's largest national historic district with Victorian architecture and loads of dining options. The resort's summer offerings include miniature golf, bungee trampolines, a climbing wall and the Coke Zero Gravity BagJump. Nearby are river rafting, fly fishing, mountain biking, camping, hiking, off-road tours and  horseback riding. And the average daily high in June is 70 degrees. – KB
Take Your Best Shot
Whether you're using a mobile phone or an SLR, you can have vibrant, quality vacation photos to last a lifetime. Professional photographer Nathan Harmon suggests seeing vacation pictures as telling a story.
Make sure to capture your travel-mates to seal the memories, but don't leave yourself out.
"It's good to shoot the scenery, but remember to take a selfie, or have someone take your picture," he says. "Get used to using your self-timer, too, in case there isn't someone there for you to ask to take your photo."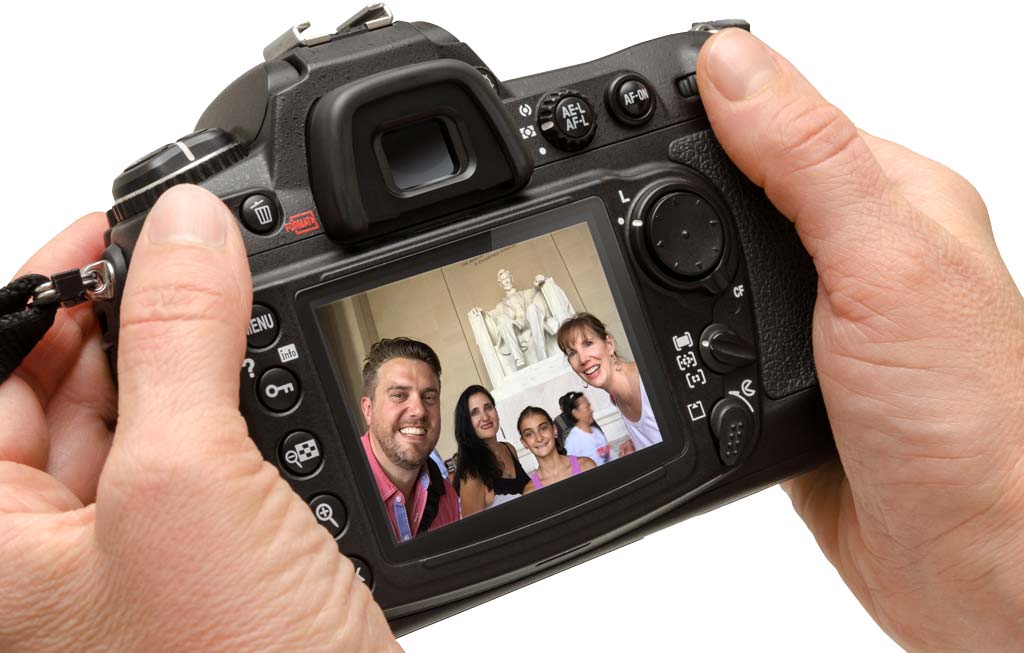 Look for shots in unique places.
"I like to visit postcard stands to see what points of interest are nearby," Harmon says. "Try to find unique ways to photograph landmarks. Go to local markets, if possible. Try to absorb the local flavor. Look for interesting architecture but don't forget the people.
"Look for reflections and unusual angles of common subjects. Look for contrasting light and try to use it to your advantage. Mostly, remember to have fun and enjoy your vacation."
Most Entertaining Place in Oklahoma
With concerts, delicious dinners and all sorts of gaming, Oklahoma casinos offer entertainment you can't miss. Many have luxurious resort accommodations, making a mini-vaycay an easy choice.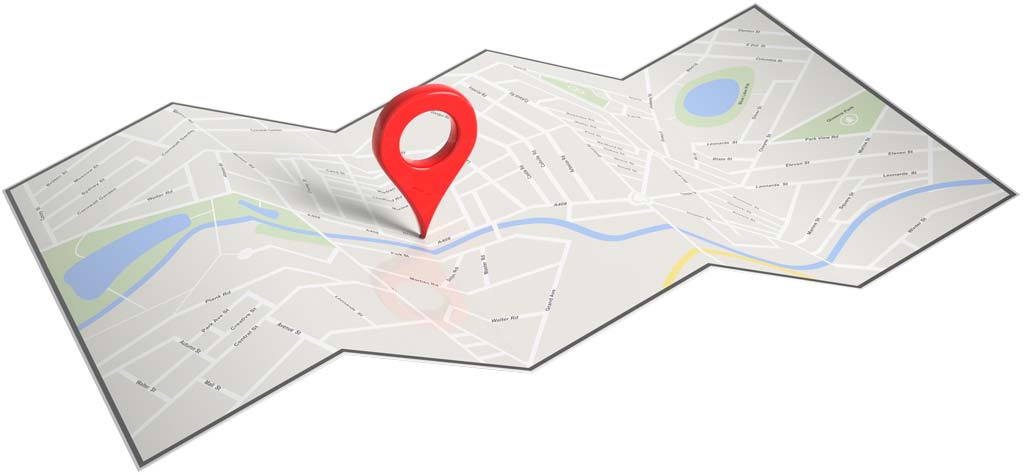 Road Trippin'
Perhaps you have childhood memories of riding in the backseat, drowsily looking up through the rear window, and letting the passing street lights and gentle rocking of the car mesmerize you to sleep. You were secure in the knowledge your parents would keep the car between the lines and get you safely to the amusement park you'd been dreaming about for weeks.
Or maybe the best road trip you remember is crossing Oklahoma in a raggedy station wagon with the windows down and radio cranked up, stopping every now and then at a tiny gas station for a cold drink or along the side of the road to pick wildflowers.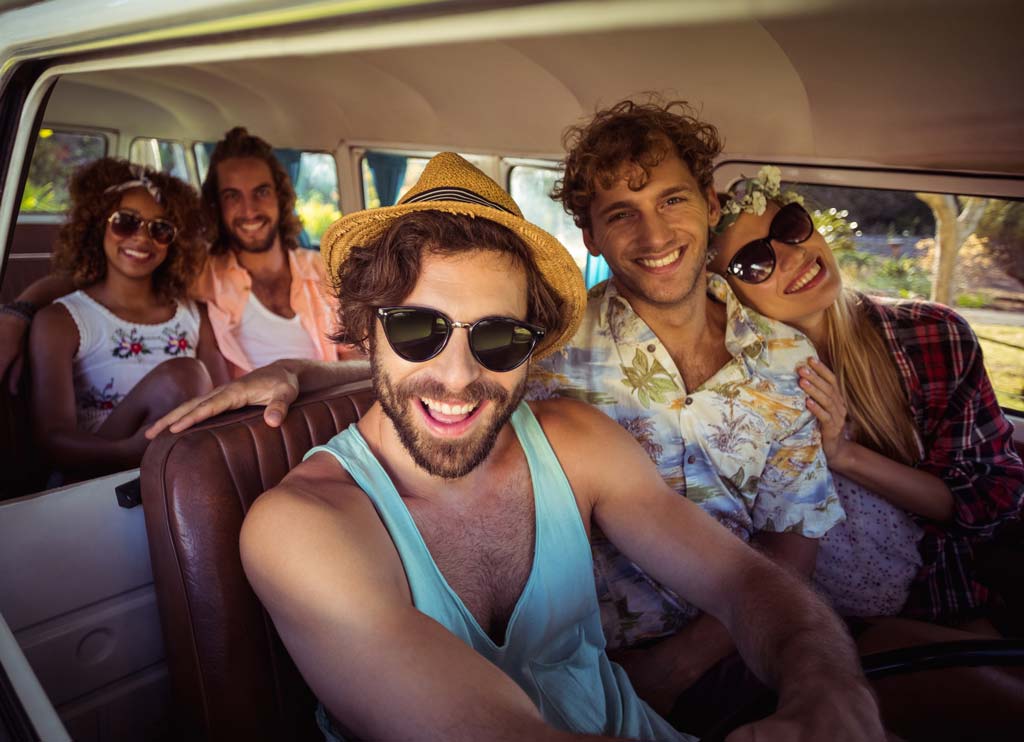 Whatever your fondest memories of road tripping are, don't let them just be memories. Get out there and do it again.
Pack a cooler with a few sodas and bottled water, throw some mustard, bologna and bread in there, grab your favorite copilot (even if that's Fido) and head out the door. Oklahoma is filled with places to explore, places to get some exercise and places to enjoy without spending much of anything but time. – WB
A Weekend to Canyon, Texas
A West Texas A&M University art professor once said that when he was out of sorts, his wife would suggest he "go out to the canyon and paint." Palo Duro Canyon State Park is a 15-minute drive east of Canyon. The route was still a dirt road in 1916, when another artist, Georgia O'Keeffe, went on walks to the canyon and found inspiration for vibrant watercolors.
Vacationers can enjoy the park just as the locals do: for hiking, camping, picnicking and de-stressing. Stone rental cabins built in the 1930s afford majestic views from the rim. The musical Texas plays through Aug. 18 in an amphitheater on the floor of the canyon. – KB
Getting Ready to Roll
Whether you're heading off on a day trip or planning a two-week getaway, you need to prepare.
For a day trip, pack your favorite snacks in a picnic basket, lace up your sneakers and make sure you lock the door behind you.
But if you're going to be gone overnight, there's much more to consider, such as …
… who's going to water the plants? If you don't have a person to rely on for such an important chore, consider using a self-waterer to get your plants through a few days.
… who's going to feed the animals? Whether you have kittens or cows, you need to make sure they're taken care of while you're gone. Consider a kennel for your domestic pets if you're worried about burdening the neighbors.
… who's going to keep an eye on the place? If you're going to be gone more than a few days, you might hold your mail and newspaper delivery. And don't post anything about your vacation on social media until you return. There's no sense in letting would-be burglars know your home is unoccupied. – WB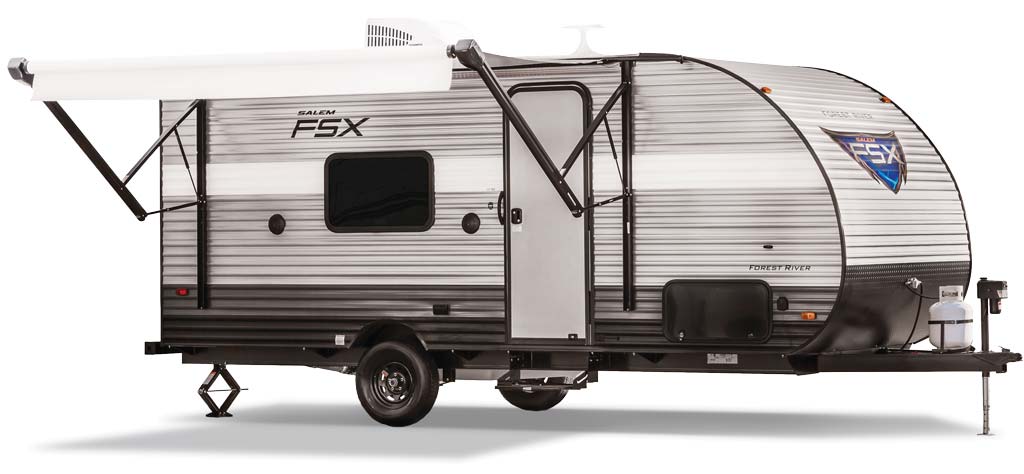 Camping Isn't Always 'Roughing It'
Recreational vehicles have long been a staple of family travel, and these homes on wheels come in a variety of price ranges, luxury levels and amenities. From introductory trailer models to luxury motorcoaches, all offer comfort that often outshines staying in a hotel or renting a cabin on the lake.
Some of the best perks of RVing include the diverse locations you can access, beautiful campsites, scenic drives and the privacy they offer over a rented room sharing three walls, the floor and the ceiling with strangers.
Michael Barras, general sales manager at Dave's RV in Claremore, says the first recreational vehicles were built in the United States in 1910, and the industry has continually evolved.
Prices start around $4,995 and top out at over $2 million; at Dave's, most purchases fall between $15,000 and $35,000, Barras says.
Some models have many features even below that mean price. For example, the Salem by Forest River sells for about $11,995, he says. The Salem can be towed by most SUVs and trucks, offers sleeping for up to five, and has a full range of amenities, including a queen bed, bunk beds, a shower/tub, a toilet, a pantry, a microwave oven, a stove and a powerful air conditioner.
More expensive and built for adventure is the Dutchmen Voltage Triton, sold at Wade's RV in Glenpool. The Triton is a fifth-wheel with space for ATVs and dirt bikes in the back, and plenty of comfort and modern amenities in the front.
For extreme luxury, Newell Coach in Miami, Oklahoma, is the place. Newell coaches also come with high prices, more than $2 million for one of the only 26 RVs that the company produces per year.

Newell coaches are highly sought by people of all ages and walks of life, general manager Grant Kernan says. A key difference between a Newell coach and its competition is customization.
"We use vendors from all over the world to source the material for our coaches," Kernan says. "We've used Israeli agate stone for countertops, luxury animal hides from Europe, Italian marble for flooring, and more. We also have a proprietary home automation system that allows the customer to access and control all of the house systems locally or remotely." – WB
A Tasty Trip to Roland, Arkansas
Growing up, P. Allen Smith exhibited livestock and poultry and, as a college student, won a Rotary International scholarship to study garden design at the University of Manchester in England. He loves heritage chickens and good country air; he's also book smart and has written a few of his own. All of his knowledge and experiences coalesce in the stunning 500-acre Moss Mountain Farm on the banks of the Arkansas River near Little Rock, where fans of his TV shows pay $96.75 for a tour and farm-fresh lunch. Some tours feature demonstrations on beekeeping, flower drying and pickle making. And when he's not busy serving on conservation boards or teaching the gospel of farm-to-table food production, Smith himself presides over the lunch. – KB
Web-Exclusive Moss Mountain Farm Gallery
Adventure with Respect
The Chickasaw National Recreation Area is right next to Sulphur; you need only walk through town to end up in the park.
Bill Wright, superintendent of the Chickasaw National Recreation area and state coordinator for the National Park Service, has some advice for visitors. It all boils down to respect of history, culture and nature.
Part of the park was set aside for the Chickasaw Nation, which saw it was imperiled and asked the federal government to buy it back and preserve it, he says. The danger was mostly to the famed mineral and freshwater springs, which Sulphur was quickly building over in the early 1900s.
In the 1930s, the Civilian Conservation Corps built many features in the park, and a number remain in the historic district.
"I can't say it's the most intact representation in the National Park Service, but I'd say it ranks way up there," Wright says. "Our whole mission is to preserve and conserve the wildlife, the scenery. So if everyone came and picked up a rock, there wouldn't be any left. Take only photographs; leave only footprints. That's our mantra."
Wildlife is prevalent. The recreation area has had a herd of bison since 1922, and visitors shouldn't get too close for safety reasons. As for insects and snakes, Wright says to be cautious of both.
In terms of the environment, Wright reminds that even if you're planning to take home a jug of spring water to sip on, remember that you're not to enter the springs at their source.
"I actually get jugs of it and bring it home myself," Wright says. "My grandmother, who passed away just last year at 94, drank it her whole life."
You can still swim in the spring waters downstream in Travertine Creek, he says. The water stays 64 degrees year-round.
"Seems warm in the winter, but in the summer time, it will make your lips turn blue," Wright says with a chuckle. – WB
Family Trip to Reynolds Country, Missouri
Don't forget your water shoes when you go to Johnson's Shut-Ins State Park, warn people who have written about their visits. The shut-ins are rivers limited in breadth by hard rock resistant to erosion. Waterfalls, potholes, chutes and gorges are among the features in the Black River swimming area, which many call a natural water park. The shut-ins are a wildly popular respite from the summer heat, but they are rugged. The rocks are slippery. Once you get past the swirling shut-ins, you can relax in a couple of clear-water pools. The park in southeastern Missouri also offers picnicking, camping and hiking trails in a range of difficulty levels. – KB
Cool Camping Gear
HOOK YOURSELF UP WITH THE LATEST TECH, TOOLS AND TENTS FOR A GREAT CAMPING TRIP.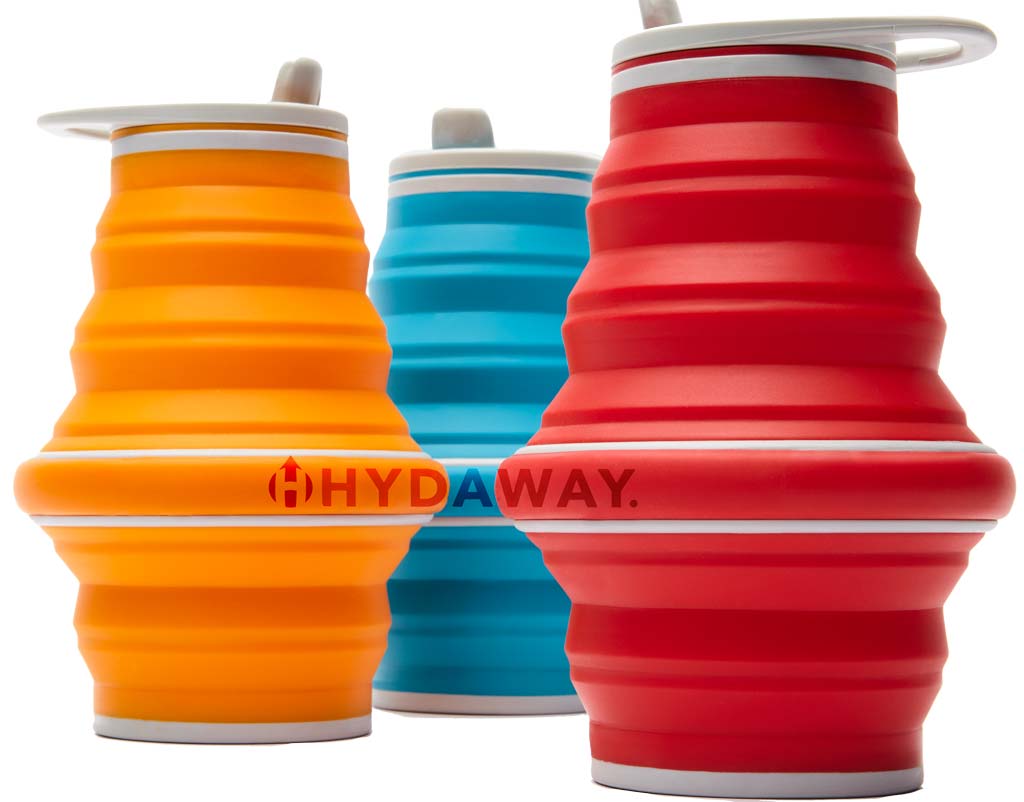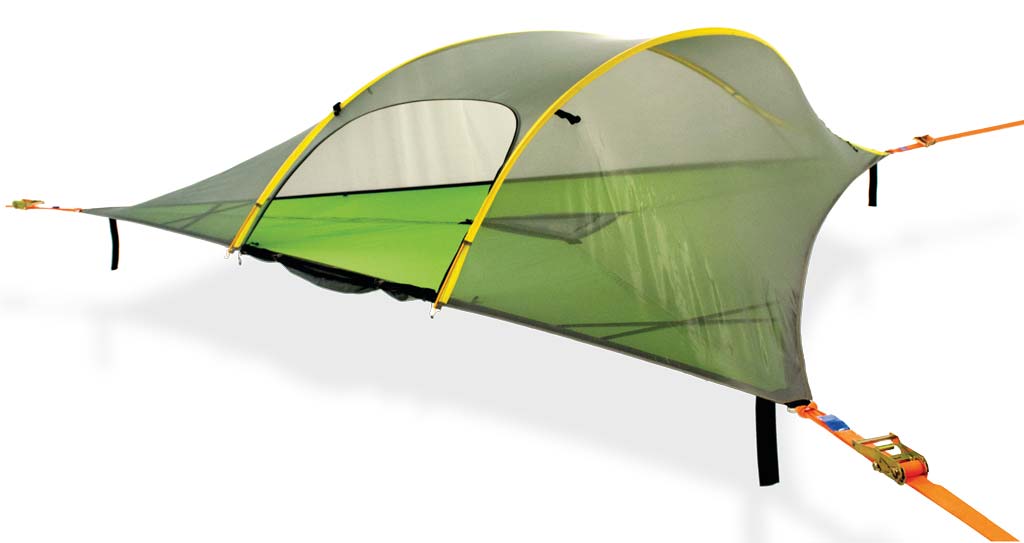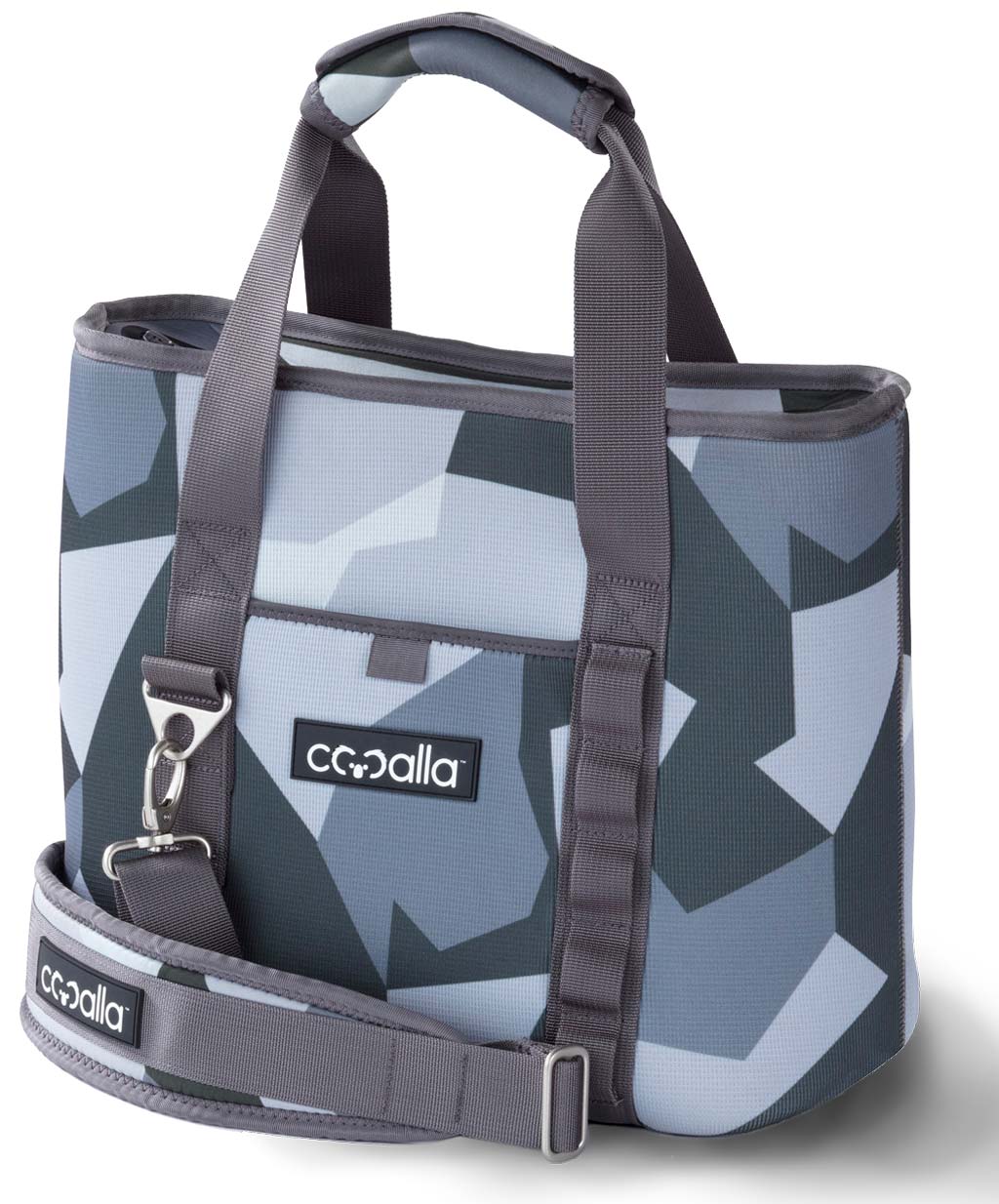 Touring on a Bicycle
A bicycling tour on the back roads of Oklahoma during the summer demands planning.
Count on high heat, so finish each leg before noon, if possible. Depending upon your fitness, the distance could be 20 to 50 miles.
Anticipate thunderstorms popping up. Verify that your rain gear doesn't interfere with pedaling, shifting and braking, and that equipment and provisions carried on a rear rack or front/rear panniers are waterproofed.
Route 66 is always popular. The northeast section, from Tulsa to the Kansas state line, has numerous shady spots and is within easy distance of state parks (should you carry a tent).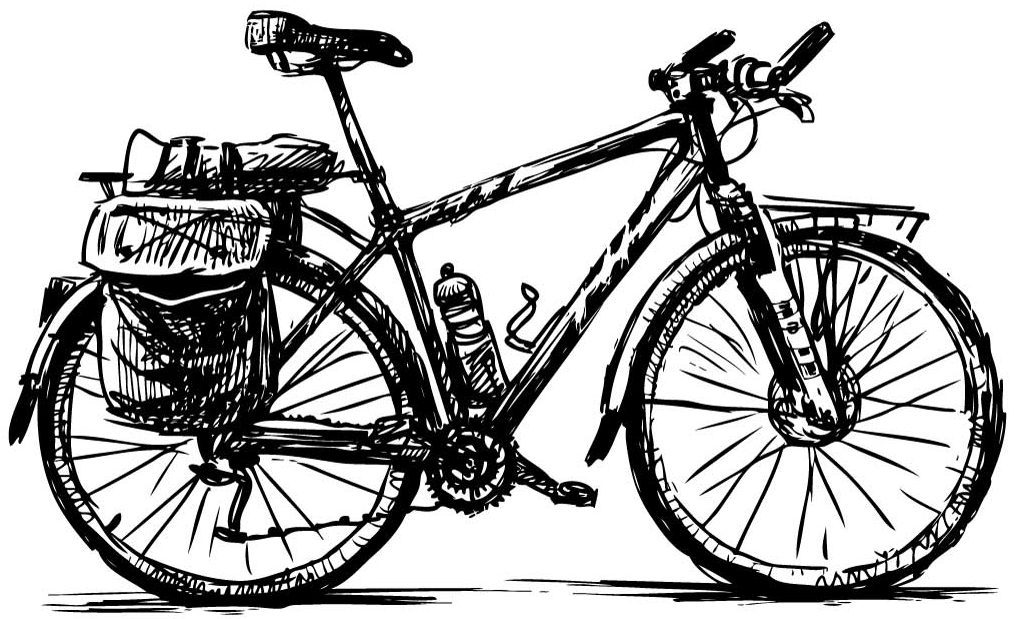 If you want company – with about 1,000 others – consider OK Freewheel, the state's oldest, most prestigious tour. This year's event, from Elk City to Miami, runs June 10-16.
For a challenge, the foothills of the Ouachita Mountains, which reach into far eastern and southeastern Oklahoma, provide lush scenery. Making yourself visible, preferably with several others, is vital because of all the twists, dips and climbs.
Traffic and humidity aren't issues in the Panhandle, but distances between places to stop and a constant uphill gradient from east to west are. Cimarron, Beaver and Texas counties have cute towns and actual tumbleweeds, and making it close to the Black Mesa (the paved road stops 4.2 miles from Oklahoma's tallest point) is a noteworthy accomplishment. – BW
Sunday Drive to Belle Plaine, Kansas
It's joyful enough just strolling the grounds of the town's Bartlett Arboretum. Robin Macy, who restored this southern Kansas oasis after the Bartlett family let it go, is a singer-songwriter who added music to the magic. For $10 on selected Sundays through October, you get flowers, trees, water features and the Tree House Concert Series. Headliners this year include Nora Jane Struthers, Willis Alan Ramsey, Bruce Forman and Dale Watson. Macy and her husband, Kentucky White, lead their band, the Cherokee Maidens and Sycamore Swing, featuring Oklahoma musician Monica Taylor. On non-concert days, you need an appointment to see what's beyond those ornamental gates, but it's more than worth the phone call. – KB
Web-Exclusive Bartlett Arboretum Gallery
On the Water
The very idea of yachting is sure to conjure visions of a beautiful couple lounging on the deck of an enormous boat on a glassy ocean, holding crisp glasses of champagne and watching the sun set. Most people probably can't imagine such a scene in Oklahoma.
However, from small crafts to 100-foot mansions-on-the-water, boating has found a niche in the state. Joe Harwood, president and owner of Arrowhead Yacht Club and Marina on Grand Lake o' the Cherokees, notes Oklahoma has more shoreline miles than the entire east coast of the United States and more surface area of water than Minnesota, the so-called Land of 10,000 Lakes.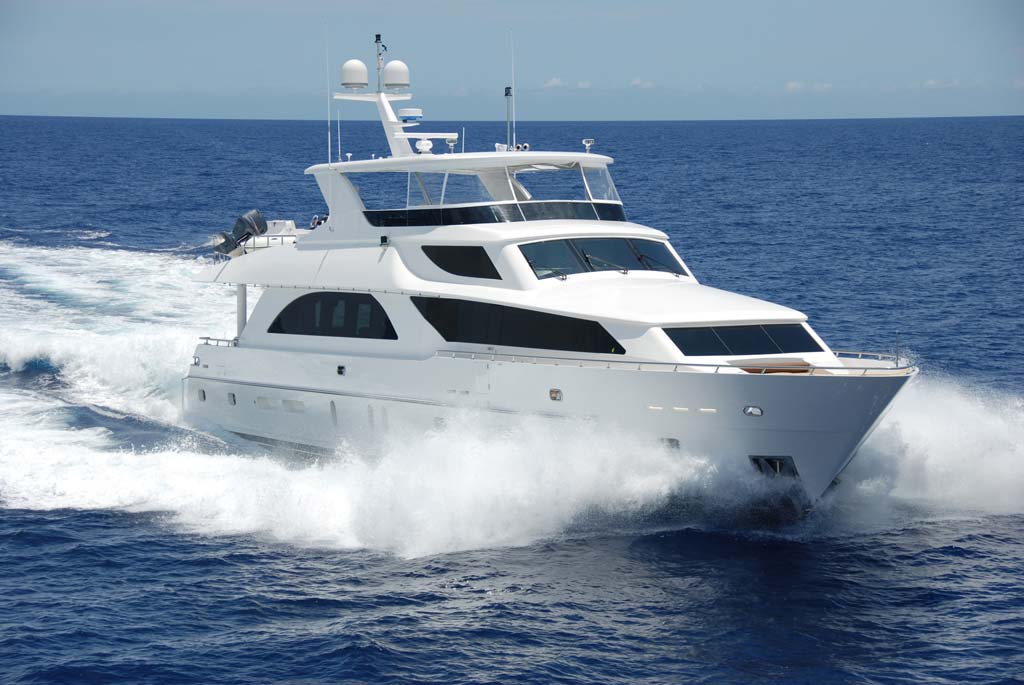 Yacht owners cruise Oklahoma lakes just like anywhere else – and Harwood says it's ideal for someone seeking a peaceful vacation.
"You can enjoy all the wildlife, which is ample and tremendous in Oklahoma," he says. "You can see things like a 6-foot-long paddlefish jumping out of the water, the white bass runs, pelicans, ospreys and eagles. Then there are secluded groves that are completely uninhabited, no other person around you.Peace and quiet, close to nature, and you can get as isolated as any place I know of in the entire state." – WB