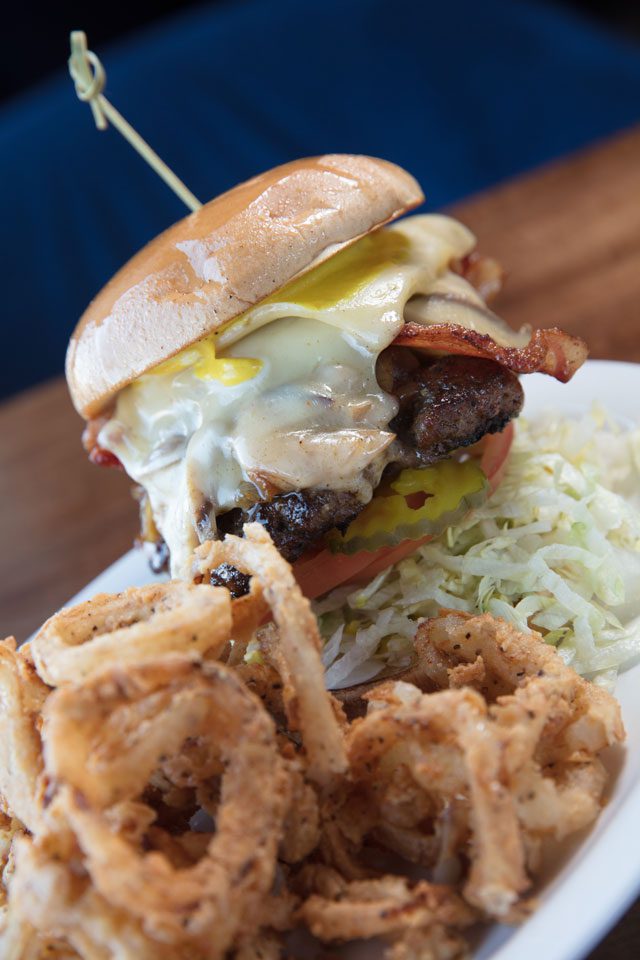 [dropcap]There[/dropcap] comes a time in everyone's life when you ask a pressing question: Is the line worth the meal?
For years, this was the dilemma facing anyone craving Nic's Grill, Oklahoma City's tiniest proprietor of monster burgers. Recently named the second-best burger joint in the nation by TripAdvisor (whatever, South Dakota), all you had to do to find Nic's was follow the line down North Pennsylvania Avenue between 10 a.m. and 2 p.m. It was an exercise in frustration for eager diners, but oh so worth the wait.
Now, OKC residents and visitors can have their burger and eat it too, so to speak. Dining prayers were answered when Nic's Place Diner and Lounge, a new, expanded location, opened in Midtown. At first glance, you might think you were in the wrong eatery. Ample seating, flowers, impeccably turned-out wait staff, mood lighting – we were afraid this was not the Nic's that we all have grown to know and love.
We were wrong, in error. We're sorry, Nic. We don't know what we were thinking. Please don't cut off our burger access!
The new and "improved" Nic's is still the perfect local grub hub, despite the swankier decor. It's perfect for either a nice date night (established couples only – it's going to get messy), a large family gathering, or just as a place to kick back with a drink to watch a Thunder game.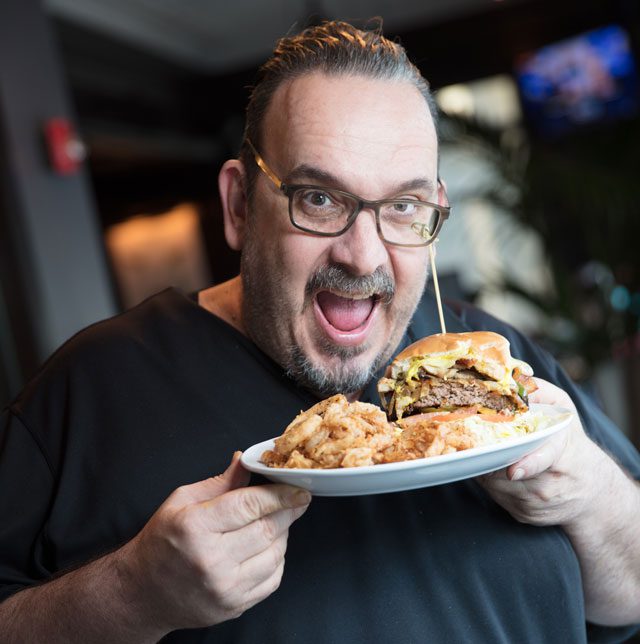 While some more traditional dinner offerings are on the menu, and they look amazing, you're crazy if you go for anything other than the burgers. The OMG is aptly named – a half-pound of beef smothered in grilled onions, mushrooms, jalapenos and pepper-jack cheese with mustard and mayo, because, like Liz Lemon, we can have it all. The structural integrity of the Fat Dena is not to be trusted, but it's worth it for the mountain of chili, cheese, sour cream and guacamole. It's like a taco, if a taco were a burger the size of your skull.
If you're feeling brave, you can go full Build-A-Bear on your burger with toppings like pepperoncini, egg, salami or bleu cheese, to name a few options. If you have trouble choosing between the hand-cut fries or the onion rings – and you should – just get both and thank us later.
Above all, this is the best of Nic's Grill (the food) without the worst (the line and the limited hours). The original Nic's will always have a place in our hearts, but Nic's Place Diner is definitely a new favorite.