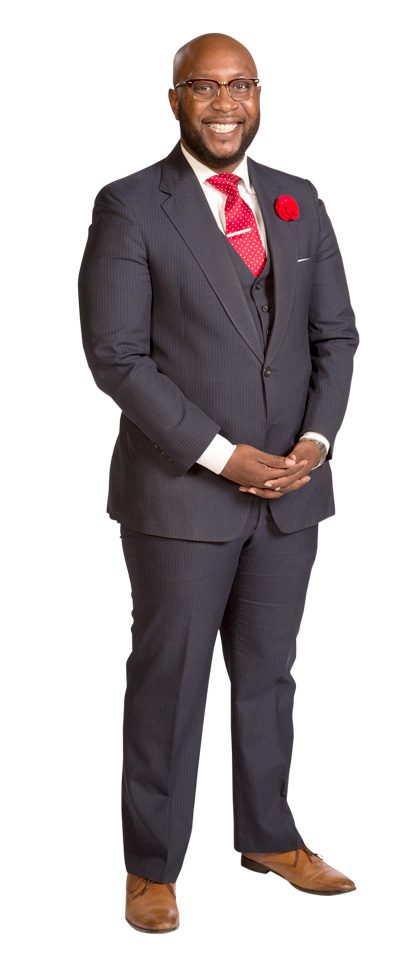 Cornell Wesley, 34
Oklahoma City
Economic Development Representative covering the states of Oklahoma and Texas, U.S. Department of Commerce/Economic Development Administration
Although not a native Oklahoman, Wesley has embraced the state and is working to help assist industrial and commercial growth in economically-distressed areas of the state. "I am mostly proud that the impact of the projects I get to work on usually results in someone either getting access to resources or access to employment," he says. "I know what it is like to be unemployed and in need of an opportunity." He has a bachelor's degree from Morehouse College, a master's of divinity from Interdenominational Theological Center and is working on his MBA at Mercer University. He has 13 years of experience in business lending, credit analysis, government relations, economic development and management.  He supports causes such as financial literacy, health and wellness, entrepreneurship and legal aid, and enjoys spending time with his family when he's not traveling for his job. "I have learned that personal achievements cannot compare to the joy of impacting someone's life," he says.
Bryan Hensley, 33
Piedmont
Superintendent, Manhattan Construction
Hensley grew up in Piedmont and spent four years in the U.S. Marine Corps before beginning his first job in construction in Dallas. He says getting back to roots in Oklahoma was always a goal for him and his family, and, 11 years after his first job in construction, holds his current position with Manhattan Construction. "I love how I never work on the same project more than once," he says. "Every project is unique and has its own set of challenges and opportunities to deliver a finished product that exceeds my customer's expectation." He enjoys spending time at the lake fishing with his children, and he supports Construction Derby for Rebuilding Together OKC.
Wendy McConnell, D.O., 34
Mustang
Otolaryngologist with rhinology focus, Integris Canadian Valley
McConnell was born in Oklahoma and graduated from the Oklahoma State University College of Osteopathic Medicine. After graduation, she moved to St. Louis for five years for residency training and then to Boston for a rhinology fellowship, but eventually was able to take a job in her hometown and move back to Oklahoma. She sees patients ranging from babies needing ear tubes to adults with sinus and throat problems. "No two patients are ever the same, so it is always a challenge," she says. She has been on three medical mission trips, including one to Nicaragua, one to Malawi and one to Uganda with Pros for Africa. She volunteers as much as she can and recently spoke at an Upward Bound Program of high school kids. She has also worked with the Starkey Hearing Foundation, and she says her volunteerism has helped make her who she is today. "It helps me be humble and not take things for granted," she says.