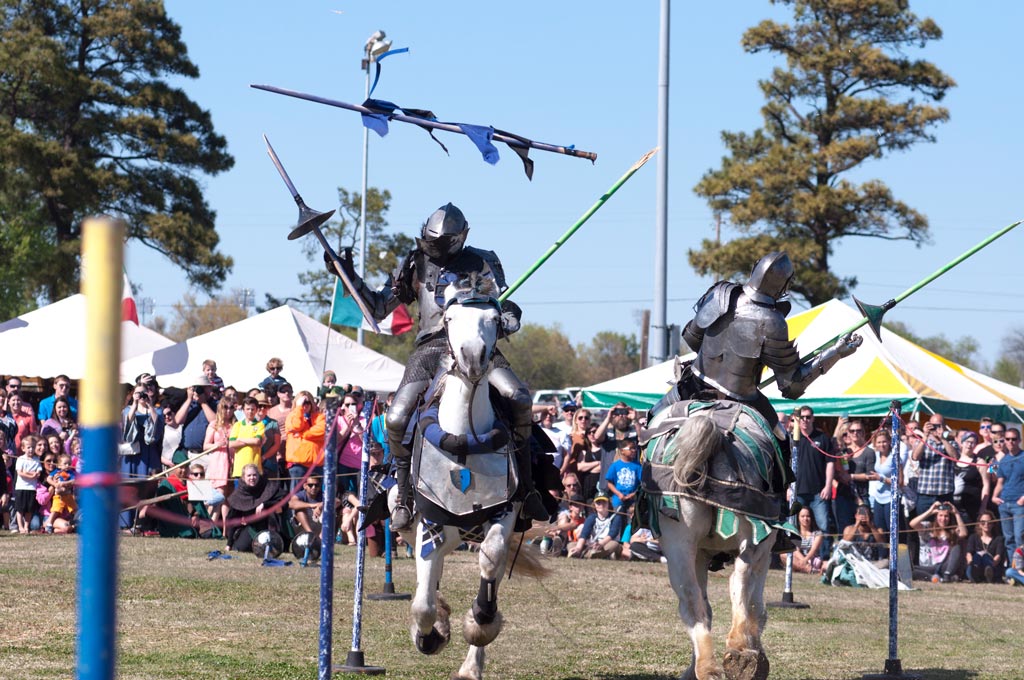 Step back in time and welcome the Medieval Fair to Norman for its 42nd year.
Enjoy live musical entertainment, human chess games, jousting, artisan booths, sword fights, food and drink vendors, and an immersion into the Middle Ages. Get into the spirit by dressing up – you won't be alone among the minstrels, knights, kings and mermaids.
During the whimsical weekend, guests can learn all about this fascinating period of history through educational displays, since the fair is hosted by the self-supporting Medieval Fair department within the University of Oklahoma Outreach.
"There are blacksmiths teaching their ancient craft as well as spinners, weavers, jewelers, potters, glass blowers and more," says Ann Marie Eckart, the fair's coordinator. "Organizations such as the Arthurian Order of Avalon, the Society for Creative Anachronism and [the University of Central Oklahoma] Medieval Society have educational displays on daily life, games and pastimes, weapons, clothing, armor and other interesting subjects. The Cleveland County Medical Reserve Corps has a fabulous educational booth about the black plague and if it happened today. Our mission is to ignite the spark of curiosity that leads to lifelong learning through educational entertainment."
The fair is now a highly anticipated spring event, but it had humble beginnings. It started as a one-day fundraiser in April for the OU English department, in part to honor William Shakespeare's birth and death dates (both widely recognized as April 23). Due to popularity, the event outgrew its space at OU and landed at Reaves Park, where it has been since 2003.
Eckart's priority is entertaining the fair's visitors.
"For me, the best part of Medieval Fair is seeing the smiles on people's faces as they take a moment to step away from the worries and troubles of today to just be in the moment and enjoy the myriad sights and sounds of the fair," she says.
The April 6-8 event is free to the public. For details, visit medievalfair.org.