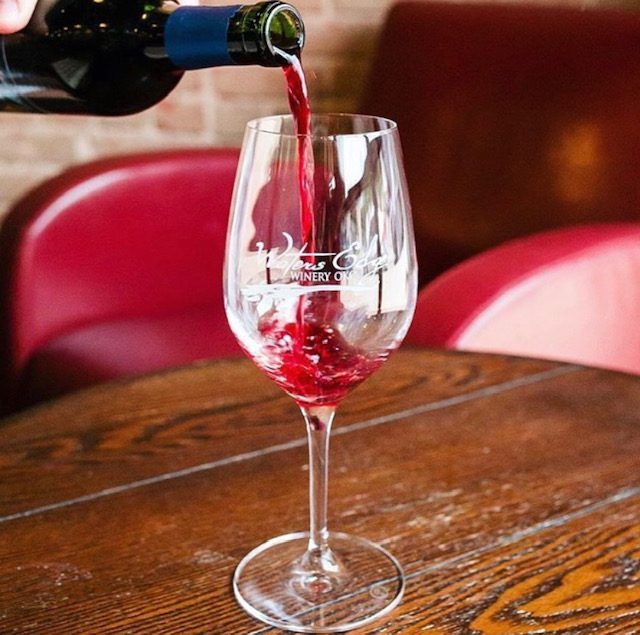 A glass of wine to relax after a long day, or as a nice complement to a meal, is one of life's simple luxuries. The wine-making process can be a fascinating learning experience at a winery or vineyard, but it's also a fairly easy and fun pastime to make your own wine at home.
"[Wine-making] kits are a good way to get started, to understand the fermentation process, and a good way to get your feet wet with wine-making at home," says Gail White, owner of the Brew Shop in Oklahoma City. "I always say, if you can follow directions to bake a cake mix, step by step, then you can definitely follow directions to make the wine kits."
These kits, which are available at home brew stores like the Brew Shop, provide everything needed to make wine at home. And there's no cooking required at all, White reassures; it's just mixing, stirring, transferring from one fermenter to another, then bottling.
"They are very simple to make, and they're very reliable, and you get a very consistent wine out of it," says Desiree Knott, owner of High Gravity Fermentation Supplies, a retailer of wine-making goodies in Tulsa that also sells home kits.
The kits come in a range of prices from $70 to $170 and include grape juice from various places, all the ingredients to add for the fermentation and clarification processes, as well as the necessary equipment. And the yield is typically six gallons, or about 30 bottles of wine. This can mean significant savings, as White compares the higher end kit wines to a $20 to $25 bottle of wine from a liquor store.
And while home wine making is a simple process, there are two steps that are vitally important and must not be overlooked. White emphasizes the necessity to thoroughly clean and sanitize all equipment and to make sure your wine is stored somewhere with good temperature control. Wide swings in temperature can kill the yeast needed for fermentation.
Knott adds one more ingredient for every wine maker: time.
"Making wine is a patience game. It's all about patience, that's the secret ingredient in good wine," she says. "If you try to rush it, you're wine isn't going to be as good."
If making the wine at home is a bit beyond your desired level of involvement, there are local wineries that allow you to be part of the process.
Roger Cude, owner of Waters Edge Winery in Oklahoma City, shares that customers can customize their own wines and help shepherd them through the process. If there's a certain flavor you are looking for, he explains, they will pull that batch (26 bottles) and customize it with your preferred flavor. Cude says this allows wine enthusiasts to have input into the creation of that bottle. And, when your wine is ready, be sure to schedule a bottling and corking party.
Cude helps keep the process in perspective.
"What people need to remember, whether they're making wine at home or whether they're going out to enjoy wine, at its core it's grape juice," he says. "You just need to have fun. Drink what you like, like what you drink."