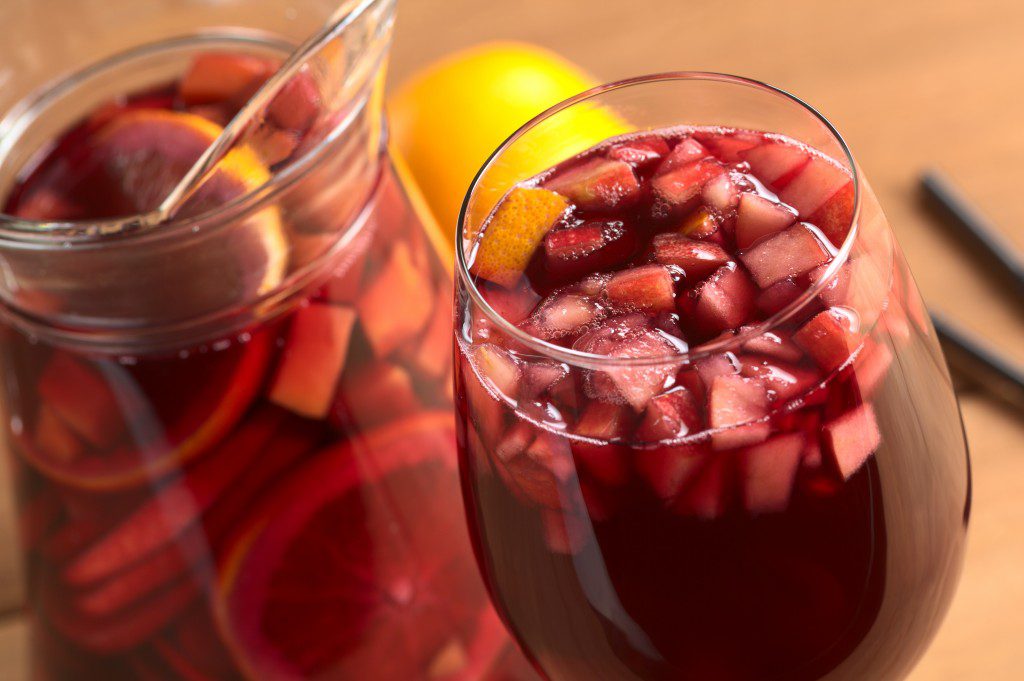 When the weather gets hot, chilled, fruity sangria is a great way to cool off.
Sangria is a red-wine-and-fruit-based concoction that traditionally contains brandy and orange liqueur.
Jared Jordan, owner of Mixed Company in downtown Tulsa, says that fresh ingredients and the type of wine used are key factors in making great sangria. He recommends staying away from frozen fruit, which can dilute the final product.
"Finding a good balance between the fruit, wine and sugar is also important," he says.
There isn't a right or wrong way to make sangria, he emphasizes, but there are a few guidelines that can make it better. Use an inexpensive brandy and red wine that costs less than $10. Jordan suggests trying a Garnacha, Rioja, Pinot Noir or Malbec red wine variety.
"You don't want to spend a lot of money on wine that you are just going to cover up with a bunch of other flavors," he says.
For orange liqueur, Triple Sec, Cointreau or Curaçao are good choices.
"Since Grand Marnier contains cognac, it can be a little overpowering in conjunction with the brandy," he adds.
Jordan uses one completely non-traditional ingredient in his sangria recipe: arugula.
"It provides a little contrasting spice," he says.
For a little fizz, add a nice splash of club soda.
Sangria
2 750-milliliter bottles red wine
1 c. brandy
1/3 c. cane sugar
1/4 c. orange liqueur
1 lb. strawberries, hulled and halved
3 oranges, thinly sliced
3 limes, thinly sliced
2 lemons, thinly sliced
2 apples, cored and sliced
2 cups fresh arugula (optional)
lemon-lime or club soda (optional)
Blend and stir wine, brandy, sugar and orange liqueur in a large pitcher until sugar is dissolved. Add arugula, if desired, and muddle with a wooden spoon to release flavor. Add strawberry, lime, lemon, apple and orange slices to the mix and lightly muddle the fruit to release juices. Cover and refrigerate for at least two hours and up to 24 hours. If desired, stir in soda to taste and strain before serving over ice. Makes 8-12 servings.