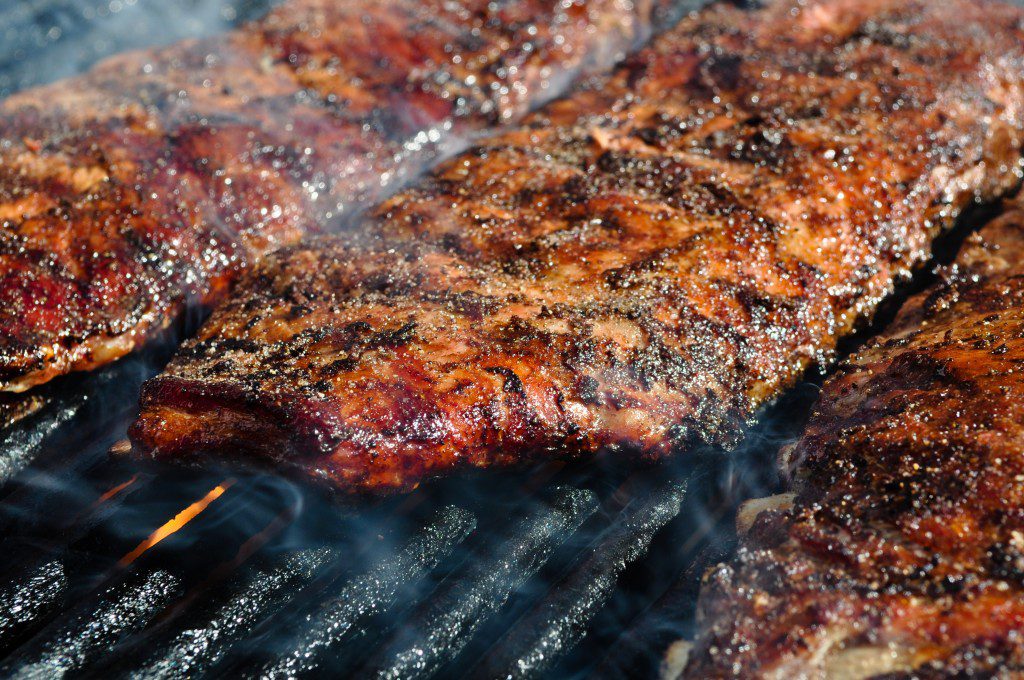 Summer is for grilling, and getting that superb all-day-in-the-smoker flavor doesn't necessarily require special equipment. With just a few essentials, anyone can be a pro at smoking on a gas or charcoal grill.
Celebrity chef and Oklahoma City native Rick Bayless is known for his flair with Mexican cuisine. According to his website, www.rickbayless.com, the key to achieving smoky flavor on a grill is using wood chips and indirect heat. He suggests soaking two cups of mesquite wood chips (not chunks) in enough water to cover them for at least 30 minutes. Soaking will prevent the chips from burning out quickly.
For a gas grill, turn burners to medium-high to preheat. When ready to use, turn the center burner(s) to medium-low and add the drained wood chips to the smoker attachment box. In lieu of an attachment box, fold chips into a piece of aluminum foil, fold the edges and puncture packet with several holes. Place packet beneath the grate to the side during preheating and allow it to begin smoking before adding food over the center burner.
For a charcoal grill, allow charcoals to burn until they turn gray and are very hot. Carefully push coals to the sides for indirect cooking and place soaked chips on the coals. Put cooking grate in place. Chips can also be placed in a foil packet and put on grate.
Other methods to achieve "smoke," according to www.thekitchn.com, include adding bacon or bacon drippings, liquid smoke, smoked spices (such as smoked paprika or smoked salt) or a smoky beer like Guinness.