There are over a million restaurants in the United States. Each year, the James Beard Foundation chooses the 20 best to compete for its Outstanding Restaurant Award.
This past year, Lisa Becklund and Linda Ford's restaurant Living Kitchen – il seme's sister restaurant – was among those chosen. But long before Living Kitchen set the gold standard for farm-to-table dining in the state, long before Lisa Becklund even moved to Oklahoma, bought a farm in Depew and redesigned her life, she was an acclaimed chef whose cozy Seattle restaurant was known nationwide. Travel and Leisure magazine named La Medusa one of America's Top 50 Restaurants. Becklund's rich, evocative, painstakingly created pasta dishes became known as Sicilian soul food.
"La Medusa was the perfect restaurant," Becklund recalls. "We did everything ourselves, even laid the tiles. It was a work of love, and we cooked what we loved. We wanted to be like a home in Sicily."
Becklund spent many months on that island, visiting humble homes and tiny trattorias.
"They taught me to use every part of a plant," she says, "to use the greens and stem from a cauliflower. They taught me that to waste any part of a vegetable is a sin."
Now, she says, opening il seme in downtown Tulsa "is like coming full circle for me. When I first moved to Oklahoma, I wanted to disappear into farming. I wanted to find peace, and I did. But I missed this. I didn't realize how much I missed it until the opportunity to open il seme arose."
Pasta was always Becklund's first love. Sometimes, even now, she dreams of it. On this particular warm summer evening, you'll find her cooking, pouring tons of love and care into pasta dishes that are meant to be savored.
"When I make pasta, I don't use an extruder. That's too industrial," she says. "I make it the least modern way I can. I hand roll the dough, I let it dry, let it rest and ferment. It takes 24 hours. It takes time to develop its flavors."
By making pasta this way, Becklund forms a link in a chain of cooks that stretches back centuries.
"I feel like I belong to the pasta rather than it belongs to me," she says. "I belong to the Earth that grew the wheat, the miller who ground the wheat. I have respect for these things."
Jordan Hawley, formerly chef de cuisine at Amelia's and now in the same position here, agrees with the sentiment:
"I feel myself a part of a long lineage," he says. He's learned a lot about pasta since signing on.
Becklund has great respect for tradition, but her dishes don't slavishly follow them.
"I'm familiar enough to branch out on my own," she says.
"It's collaborative," seconds Hawley. "I have input. The sauces and pastas are pretty traditional. But with all the fresh produce from the farmer's markets, it's fun to play around."
All of the meats, all of the dairy, and almost all the produce are from Oklahoma. But some things are from Italy, including the flour. (Which flour is a carefully guarded secret.)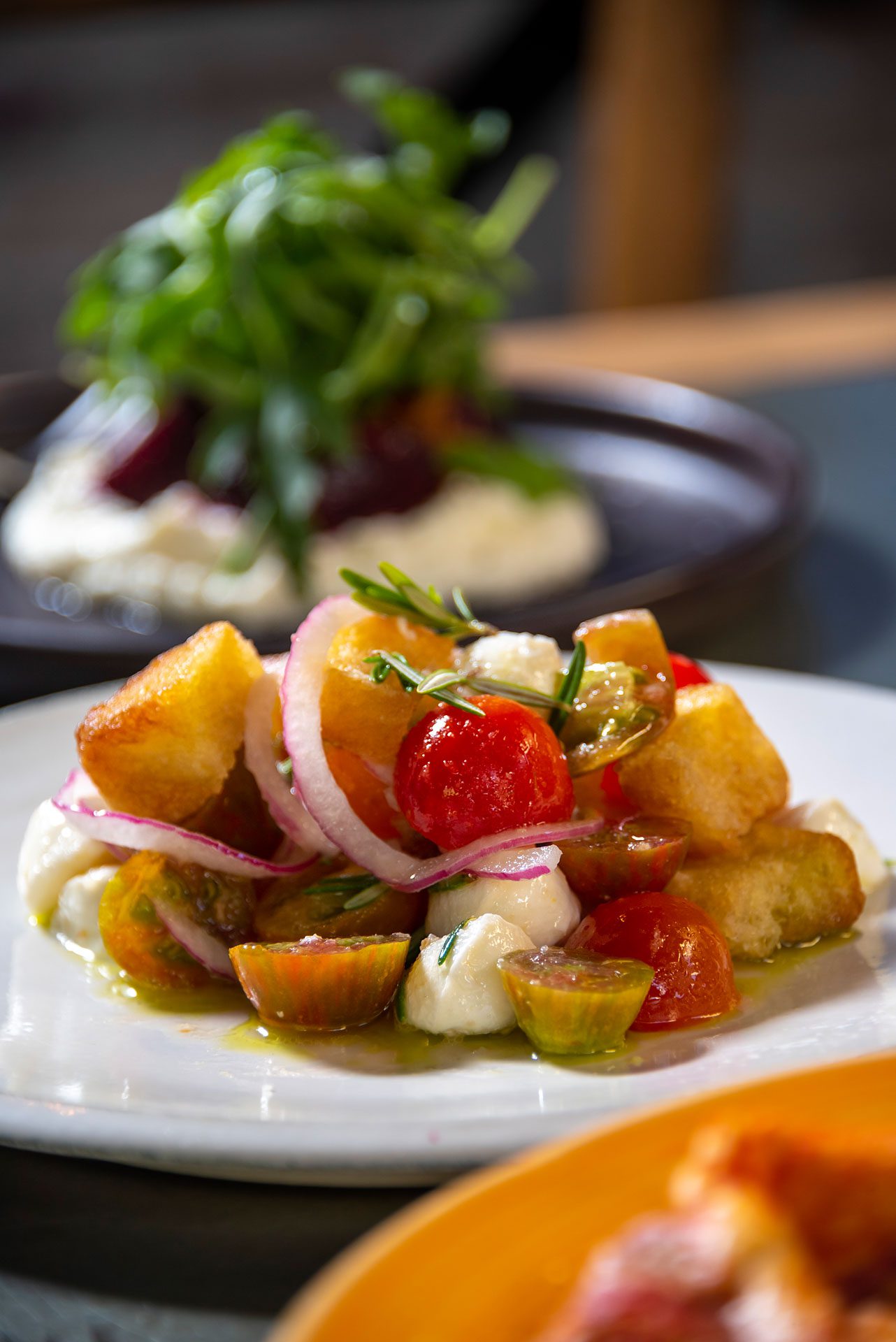 With so many options, what's Becklund's favorite pasta dish?
"The fettuccine marinara," she says. "It's the simplest thing, just olive oil, tomatoes, garlic and salt. Some would think it's boring. But there's the perfect caramelization of garlic, the perfect balance of acid and salt. Someone I respect once told me that you have no business making complex things unless you can make the simplest thing to perfection."
And that fettuccine is, indeed, perfection. But how about more complex things?
"Oh, the arancini! It's almost junk food, but it's so rich, so creamy and crunchy, it's almost sinful," she says.
And then there's the bucatini with summer squash.
"It's about caramelizing that sauce, caramelizing that garlic, then you hit it with the pasta water and boom!"
Becklund has been cooking pasta professionally for decades, but "I don't feel like I'm an expert," she says. "I feel like an active student. I'm constantly learning. I don't think I'll ever be an expert. And that gives me the freedom to mess up a bit."
But try to find even a single mistake at il seme. You won't.