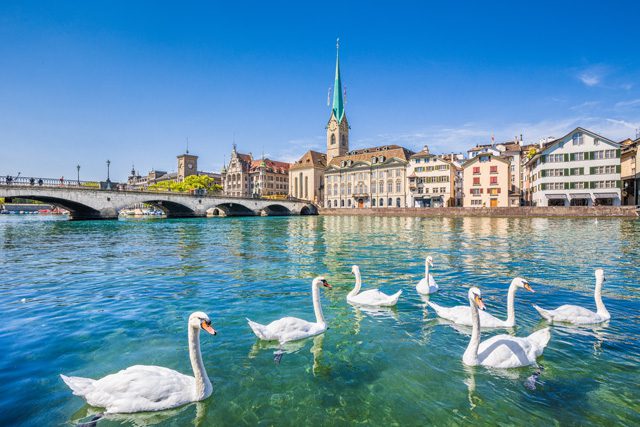 [dropcap]Zurich[/dropcap] is a lakeshore stunner in Switzerland with Alpine vistas, cobbled streets and a vigorous city life. A tour of this vibrant city will expose you to farmers markets, posh department stores, lakeside bratwurst cafes, parks, landmarks and museums. The sparkling beauty of Zurich is calm and inviting. A trolley tour is highly recommended as it will take the tourist through the important architectural and historic highlights. For example, the tours will show you St. Peter's Church, which features the largest clock face in Europe. The charm of Zurich lies in the fact that you can take either a walking tour or a trolley tour to complete your sightseeing desires.
Sightseeing
Zurich is a charmingly walkable city, which makes it memorable for tourists. Art galleries and fine department stores abound in this chic city. Switzerland is known for international banking, watchmaking, chocolates and being a country with many "flavors" as it borders four European countries. Because of the latter, Zurich has absorbed all the Euro-fabulous uniqueness.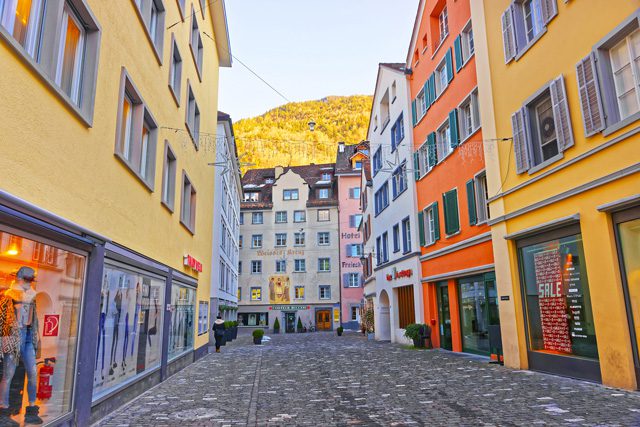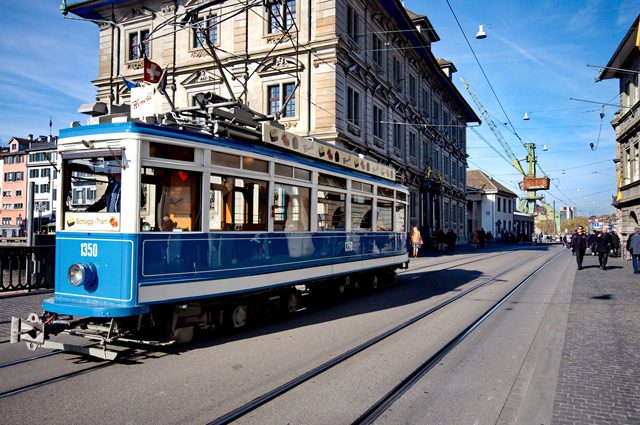 Since one of the famous Swiss products is chocolate, a visit to the Lindt Chocolate Factory is recommended. The creativity and rebirth of west Zurich showcases studios, shops and the chocolate factory and is accessible to a stroll along Lake Zurich or a one-hour sightseeing cruise (which passes under seven bridges) at the end of your tour.
Bahnhofstrasse, the main downtown street embodies luxury, exclusive shopping and a pedestrian heaven. Pastry shops are a nice break in the day on what is known as one of the world's most expensive shopping avenues. For those who like trivia, you should know that Bahnhofstrasse is reportedly the third most expensive street for retail property in Europe.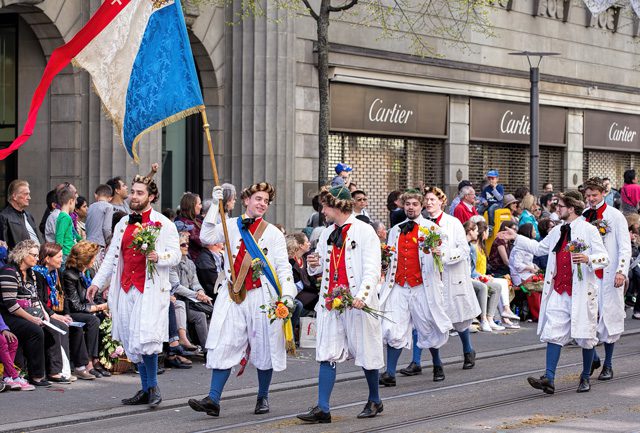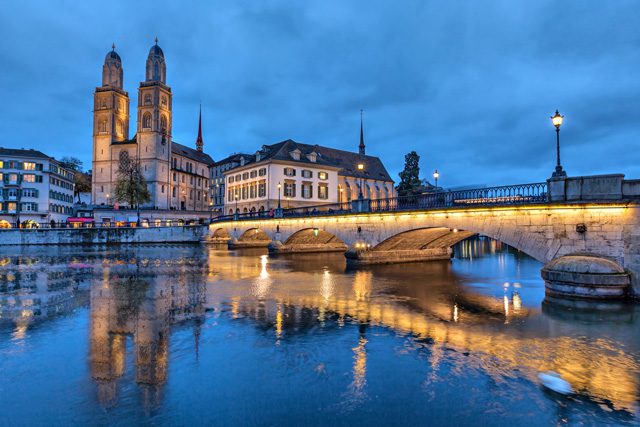 Grossmunster is a must see church for architecture buffs, as it is perhaps the most identified landmark in Zurich for its Romanesque style, detailed portals and medieval columns.
Lindenhofplatz is a personal favorite sightseeing spot as it provides iconic, panoramic views of Zurich. Located in the Lindenhof Hill in the heart of Zurich's old town, this vantage point captures the mountains, Zurich Lake and the river below. It is famous for tourist and family photos. This snapshot vista of Zurich displays the beauty of the architecture, sparkling lake and pristine feel of the capital city.
Lodging
Ema House – The Zurich All Suite Hotel is located in a relaxing residential area and caters toward travelers who seek the comforts of home.
Central Plaza Hotel overlooks the Limmat River and is a mere six-minute walk from Bahnhofstrasse.
Restaurants
Bratwurst stands are handy for a snack or lunch but fine dining can be found at The Armory's Cellar or Hilti. The Armory's Cellar is a Swiss-German restaurant on Bahnhofstrasse situated in a former 15th century arsenal displaying military memorabilia. The decor of this restaurant, combined with the food and local beer, attracts the Zurich tourist. Hilti is reportedly the oldest vegetarian restaurant in Europe, dating to 1898, and it's a great spot to watch the locals.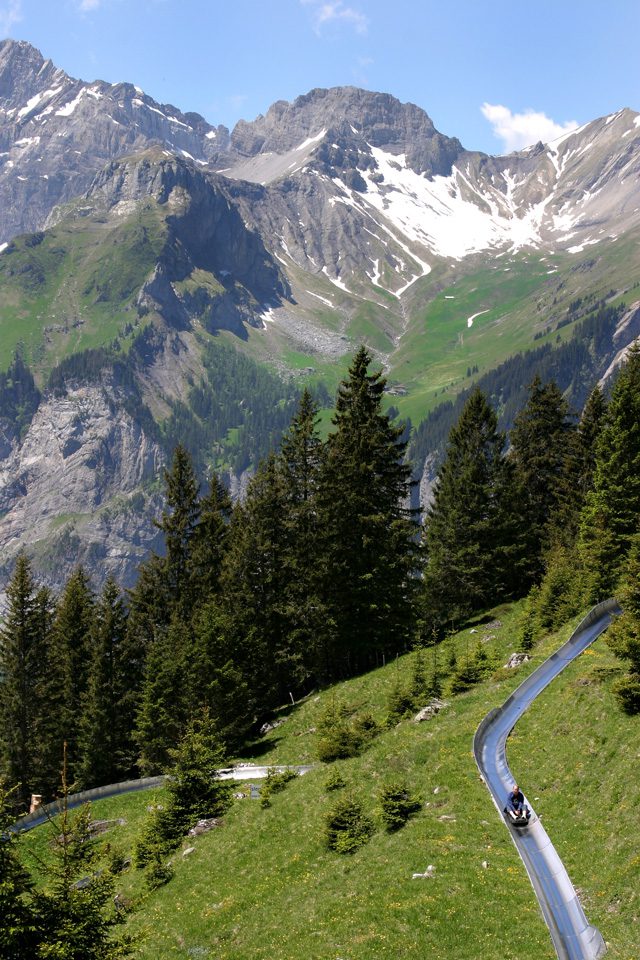 Off the beaten path
A recommended side trip from the urban vibe of Zurich is to visit one of the rustic rural mountain villages. A personal recommendation is to visit Churwalden in the area of Chur where you can ride one of the longest Alpine slides in Europe, the Rodelbahn Pradaschier. The Alpine views, hikes and strolls through the charming village will find you breathing in the cool, crisp air and shopping daily in delis and bakeries known as co-ops. These co-ops are perfect for gathering ingredients for a charcuterie board in your lodging. Imagine the balcony views of the Alps, enjoying healthy deli delights and a glass of wine. Almost nowhere in the world can be quite as calm and zen as it is in Switzerland. Everything slows down in this neutral haven of Europa.