This sprawling Nichols Hills home was designed specifically to suit the needs of a growing family. With two kids, the homeowners wanted a space that would accommodate an ever-changing lifestyle in a pleasant, nurturing environment.
When designing the space with the OKC office of the London architecture firm Allford Hall Monaghan Morris, the homeowners wanted (and got) a sophisticated blend of upscale beauty and functionality.
The inviting entertaining rooms are as well defined as the secluded areas of the home. Haleigh Stout, an interior designer with Oklahoma City-based A-Line Designs, says the open floor plan complements the abundant, large windows and rooms, which are elegant and comfortable.
Each part of the home is welcoming. A small courtyard greets visitors. Four floor-to-ceiling paned windows frame the entrance and make a bold statement while providing a glimpse of the beauty inside.
The first indoor views are of the spacious, formal living area, which includes dramatic, high ceilings, a crystal pendant chandelier and an antique heirloom rug found on the family's trip to Egypt.
The crisp, white interior contrasts dark wood framing. Windows offer views of the expansive back lawn, pool and well-appointed patio, all designed for entertaining.
Connected to the formal living area are a wet bar and wine area – ideal for toasts with the family's frequent guests – and a casual room where the family can relax or invite others in to watch television.
"This is where the family hangs out together," Stout says.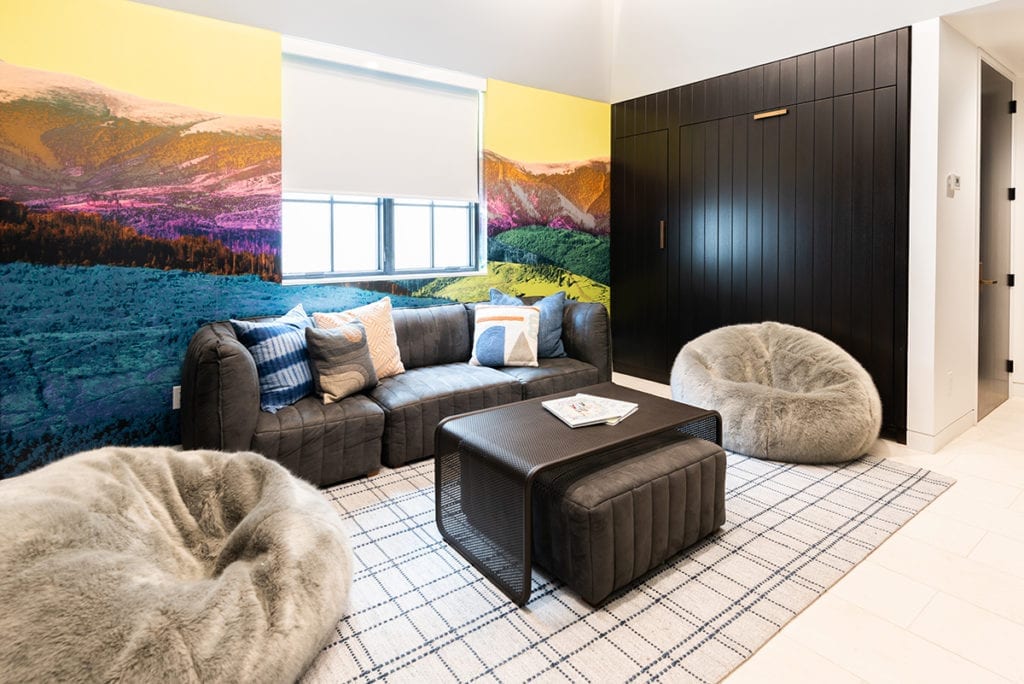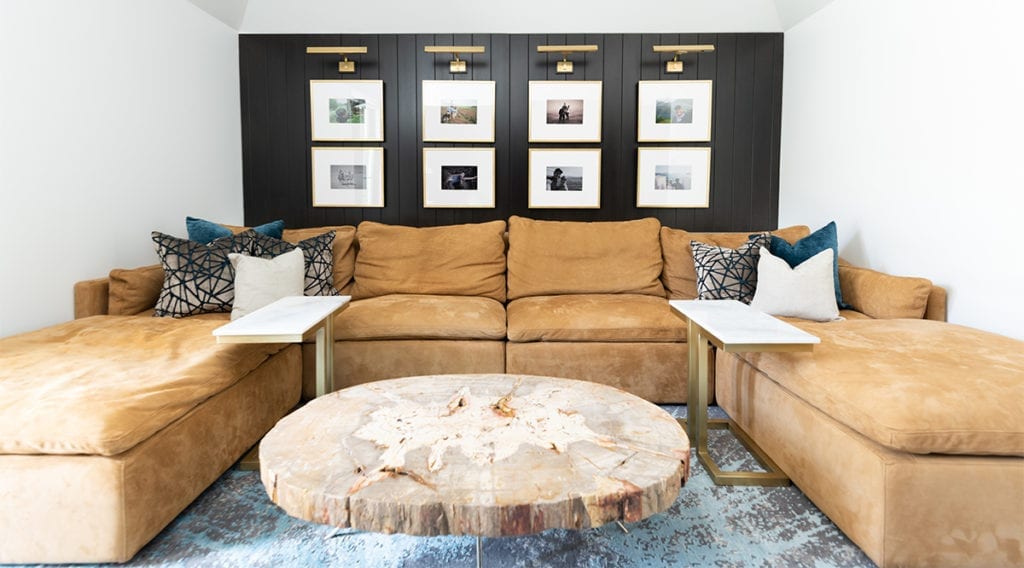 The office has a warm, inviting feeling with a day bed, where children can nap or study while their parents work.
The main living areas feature large sectional sofas accented by unusual coffee tables. Comfort for daily living and entertaining is a consistent theme.
In the sleek kitchen, chocolate brown woodwork and pure white walls continue the home's crisp aesthetic. The large center island with ample seating is a central focus. A small, cozy banquette is a perfect place for a snack or a quick meal for the family. The kitchen provides a view of the well-manicured lawn.
The children's bedrooms were designed and decorated to adapt to their changing interests. A whimsical playroom can be modified easily for different activities.
The back yard, special to this family, includes a dining area, a courtyard, stunning lights, the pool, several relaxed seating areas and plenty of green space.
"The whole house was built around the pool and courtyard," Stout says.