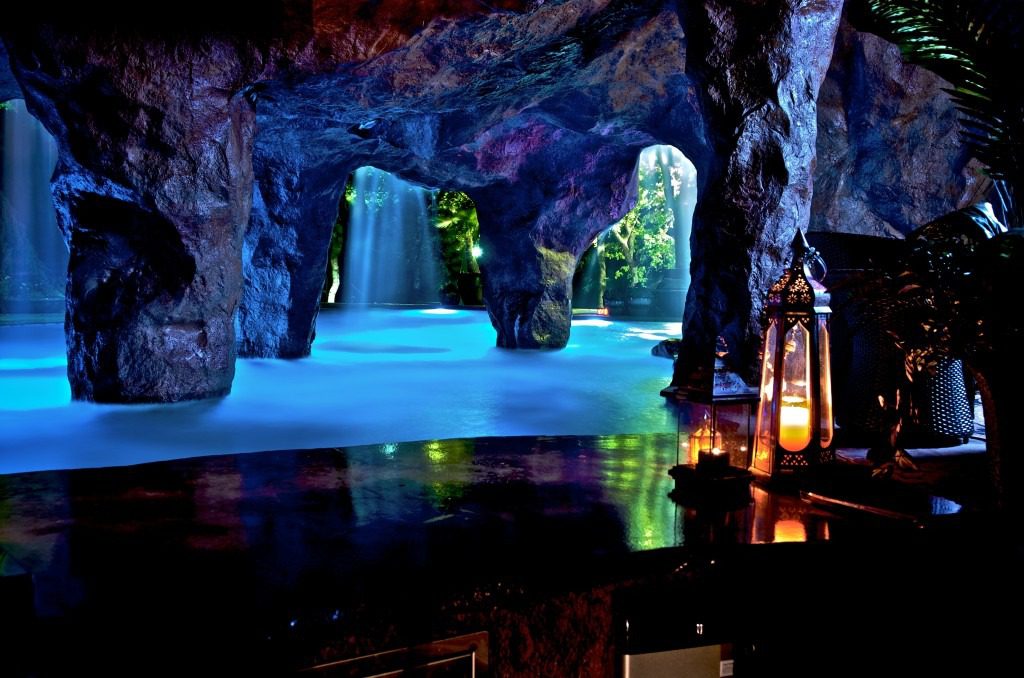 Grand Design
Caviness Landscape Design has provided Oklahomans with innovative landscape designs for more than three decades
Kelly Caviness, principal and CEO, was one of the first landscapers in Oklahoma to incorporate water design as a specialty.
"I slowly integrated water features into our designs, and 22 years ago, we started to design and build nature-inspired swimming pools with water features along with a complete landscape/hardscape package," Caviness says. "At that time, there wasn't anyone that offered that complete package of services to homeowners."
The company is now a byword for stunning and unique water designs. Caviness says his favorite project to date was undertaken for the Twin Creek Farms Estate. He says the project had to be completed in stages due to its immense scope. Among the many features are a handmade, faux rock grotto complete with a swim-through entrance, swim-up bar and dry patio and kitchen; a restroom and changing area; and several other patios leading to a lake and waterfall.
"The design connects multiple entertainment areas and has color kinetics lighting that brings a cohesive finish to the setting," Caviness says. "Custom light shows have been programmed to give different mood settings and really bring the project a whole new look at night."
The project was even more special because of the forged relationship the company has shared with the homeowners. "The fact that the homeowner really gave us free reign to let our creative juices flow, and the fact that we have a long-lasting friendship with them after the whole process was completed is a valuable gift that we really treasure," says Caviness.