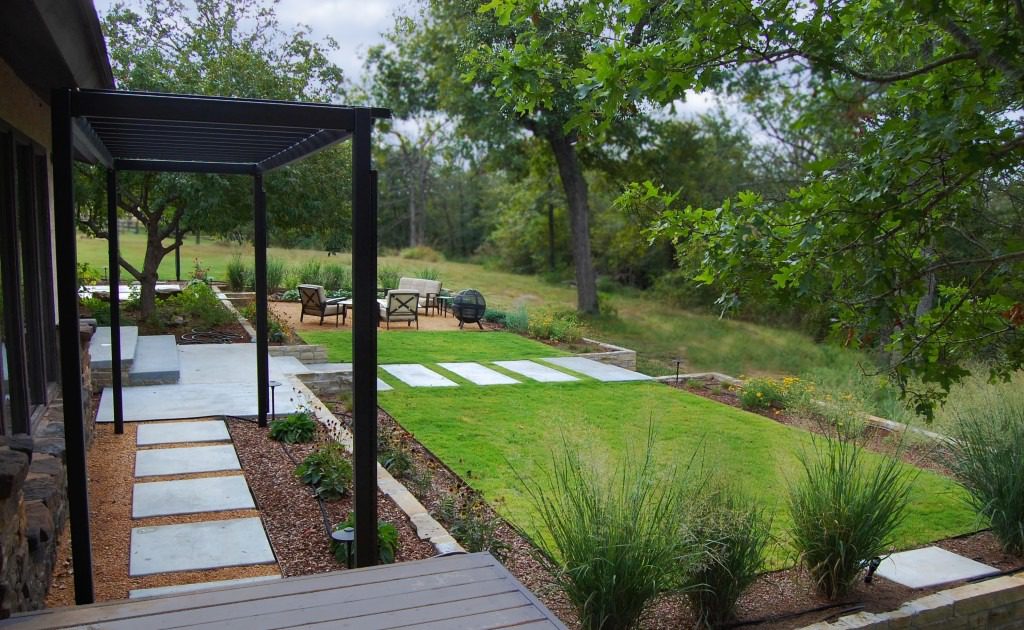 Native Zen
Derek R. McCall, owner and landscape architect for DRM Design Group Landscape Architecture and Planning, has followed his love of horticulture across the United States but primarily works on projects in Oklahoma and Texas.
McCall has known his calling from an early age.
"My parents were nice enough not to scold me when I was 10 years old, and they walked into our backyard to find I had dug up a 10-by-10-foot garden in the middle of the lawn," he says. "Those early experiences in the garden taught me how seeds sprout, how weather affects plants, how plants grow, causes and solutions to plant issues, the role of insects and how the seasons affect plant growth. Most of all, those early days taught me environmental responsibility and patience."
A recent project for a Bixby couple presented him not only with the chance to work on a truly "green" mission, but also one with a unique challenge.
"The clients wanted the entire project to fit in with the surrounding nature but still reflect their contemporary style," McCall says. "That is much more difficult than clearing the site and starting from scratch with a project that uses foreign plant material and a typical irrigation system."
Completed in 2013, McCall says he used only native plant, stone and other materials. In addition, he employed drip irrigation and hand digging around tree roots. He then created an arbor of metal and vines that was grown to block the western sun from scorching the homeowners' living room. More plans for the house, including a prairie restoration project and a woodland path leading to a local creek, are possible in the near future.
McCall says his favorite thing about working on the Bixby yard was a shared sense of purpose with the owners.
"The clients had the same views I had about environmental stewardship and sustainability," he says. "That always makes a project more enjoyable."