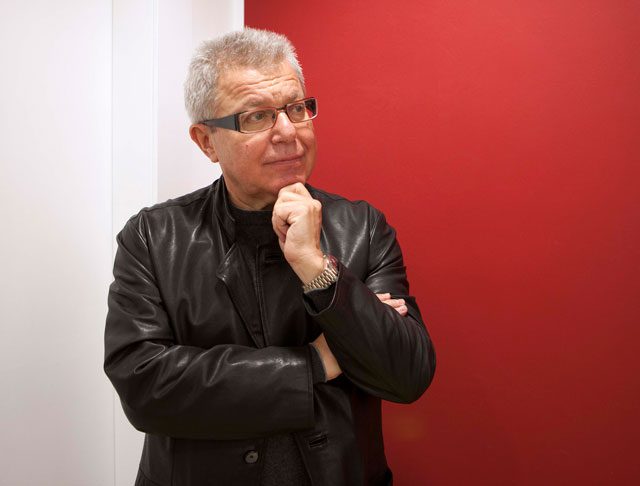 Around Town
You may have noticed that I have covered a plethora of film festivals in this slot of late. Film fest culture has, over the past decade, slowly taken root in the Midwest, and Oklahoma and its neighboring states can boast between them a number of nationally recognized gatherings. One of the great boons of a thriving fest culture is that niche festivals can blossom alongside more traditional ones.
Such is the case of the Architecture and Design Film Festival: Tulsa, happening at Circle Cinema from April 20 to 23. An offshoot of a similar festival based in New York that spread to multiple cities, the Architecture festival highlights films that prominently feature buildings, architects and other works of design. It's a quirky theme for a small festival, but one that should provide plenty of gems. A few of the films that look most promising include Where Architects Live, which explores the abodes of famous architects, and The Guard, about a lifeguard tower in California. Several short films focus on the planning and building of unique structures.
In Theaters
I try to preview a diverse range of films opening in theaters, and this month's releases stretch that divide to the uttermost. On the one hand, the mega franchise Fast and the Furious returns with its eighth entry, The Fate of the Furious. Minus longtime anchor Paul Walker, the series leans more heavily on its other main lead, Vin Diesel, as well as a game supporting cast led by the always fun Dwayne Johnson. The Fast films are always long on over-the-top cheesiness but also feature crack stunts and an effervescent spirit that set them apart from more dour blockbusters.
For something completely different, check out The Lost City of Z from indie director James Gray, whose last film, The Immigrant, was my second favorite film of 2014. Gray here relates the true story of an obsessed explorer, a setup that promisingly echoes Werner Herzog's classic Aguirre, the Wrath of God. Given Gray's visual acumen and sensitivity, this is sure to be a major film of 2017.
At Home
If you somehow missed it in theaters, it's probably worth getting around to Rogue One: A Star Wars Story when it comes out on DVD and Blu-Ray this month, although the action won't be quite as impressive at home as on the big screen. Telling a story that leads right up to the events of 1977's Episode IV: A New Hope, Rogue One fleshes out the backstory of the original trilogy in interesting ways. At times the plot gets complex and the villain is a little bland (thankfully Darth Vader comes around to spice it up), but the film is a touching testament to the power of teamwork, a rarity in an age that glorifies individual heroes. Rogue One also gets much darker than any Star Wars film since Episode V: The Empire Strikes Back, so be prepared to hold hands and cover eyes if small children watch and expect Ewoks.