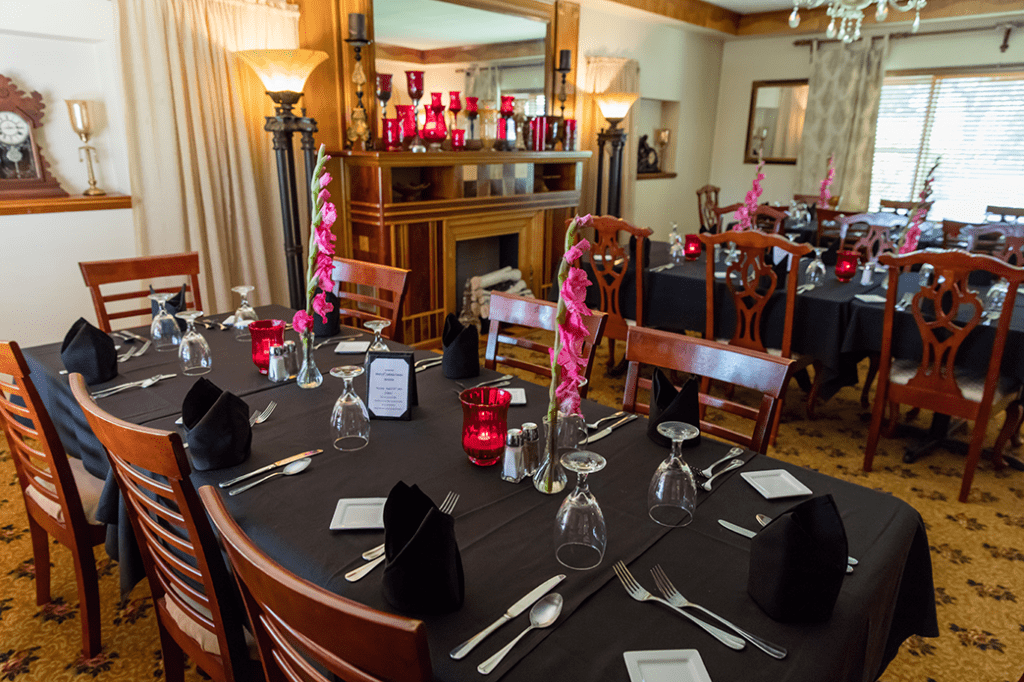 [dropcap]After[/dropcap] experiencing the beauty and strength exuded by European castles while serving in World War I, Bill Blecha always dreamed of building his own. In 1945, his vision began construction on a hillside on North MacArthur Boulevard in Oklahoma City. There, he and his family resided until 1994, when Hilda Vormann purchased the property.
During her ownership, The Cellar was transformed into a German restaurant, and in 2004, when current owner Amy Rollins purchased the property, the house underwent a restoration, making it perfect for weddings and events. Today, Castle Falls' stone walls, towers, heavy wooden doors, dimly lit spaces and surrounding gardens offer the perfect escape, whether inviting family and friends to a special event or enjoying authentic European cuisine.
Impeccable tastes found within the walls derive from international inspiration: Executive Chef Noel from Chaumont, France and Chef De Rang Nina Dunkel-Cook from Heidelberg, Germany.
Castle Fall's first-level restaurant, The Cellar, offers delicious European selections, including wonderful German-inspired bites like German Beer Cheese Soup and Bavarian Pretzel and Brats for appetizers, and Koenigin Nina's German Bratwurst Platter and Fromage, Saucisse & Chicken as enticing entrees. The Primrose is located on the second level and takes diners on five-course excursions with Chef Noel at the helm. Dining is available by reservation on Thursday, Friday and Saturday evening, and private dining can be prearranged. 820 N. MacArthur Blvd., Oklahoma City. www.castlefalls.com