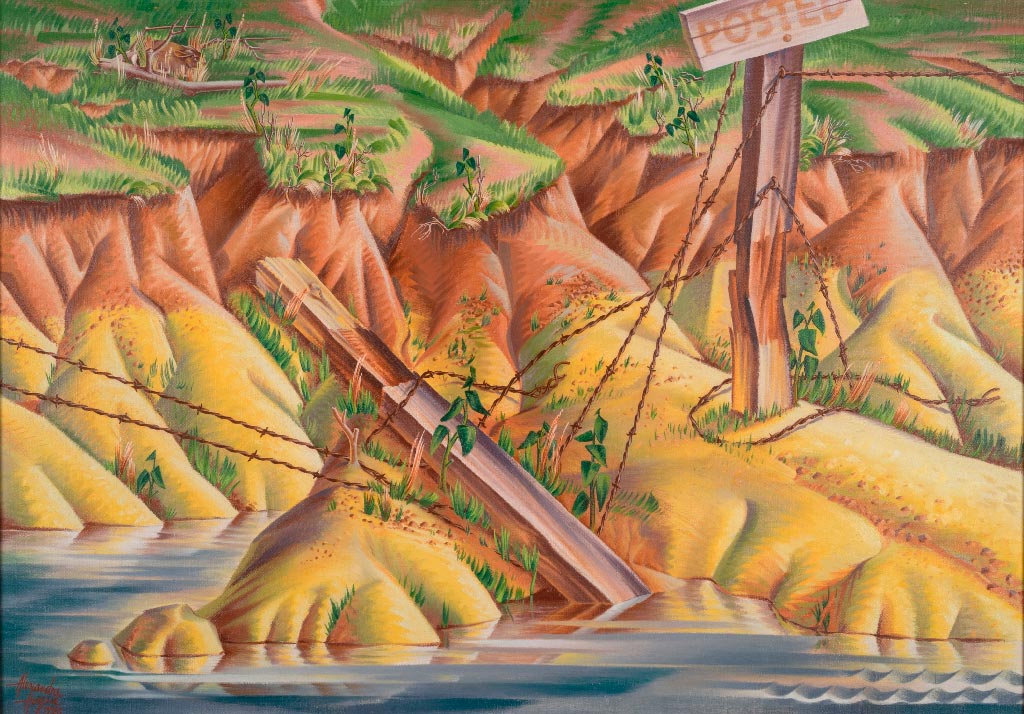 Oklahoma takes the spotlight in OKCMOA's newest exhibition, The Art of Oklahoma. The exhibition opens Nov. 16, Oklahoma's 110th anniversary as a state. The show focuses on the museum's pieces by or about Oklahomans, honoring the people and landscapes that make the state unique.
Highlighted works include a large oil sketch of the Oklahoma Land Run by John Steuart Curry, a celebrated regional painter from Kansas.
Other well-known artists featured are Woody Big Bow, a Kiowa painter from Yukon; Oscar Brousse Jacobson, a Swedish artist turned Oklahoma transplant known for his southwestern landscapes; and Nellie Shepherd, one of Oklahoma's first professional female artists.
The exhibition runs until Sept. 2. Visit okcmoa.com for details.