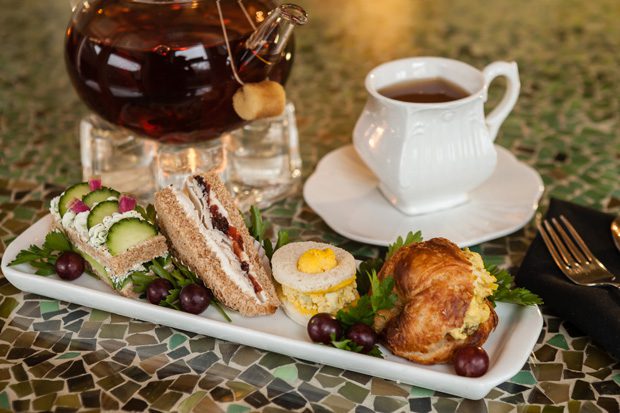 In a charming brick house on Harvard Avenue, sisters Sara Creed-Piper and Susan Blair share their passion for tea with the public.
"We grew up with tea, and it's just something that I and my sister have always loved," says Creed-Piper.
When the two opened Dragonmoon Tea Company, they weren't sure Tulsans were ready for a dedicated tearoom. So they used their skills, honed from years of working as chefs, to come up with a unique menu that would draw in guests.
"We started out with a smaller menu, but we've gradually increased it," she says. "We make everything virtually from scratch."
This includes their desserts.
"We're well-known for our chocolate chip croissant bread pudding, but we do so many other things – different cookies, different cakes that you don't see in other places," she says. "Personally, I think we make probably the best desserts in the city."
A tearoom cannot be without tea, however, and they carry more than 85 varieties for people to taste and take home. 1927 S. Harvard Ave., Tulsa.