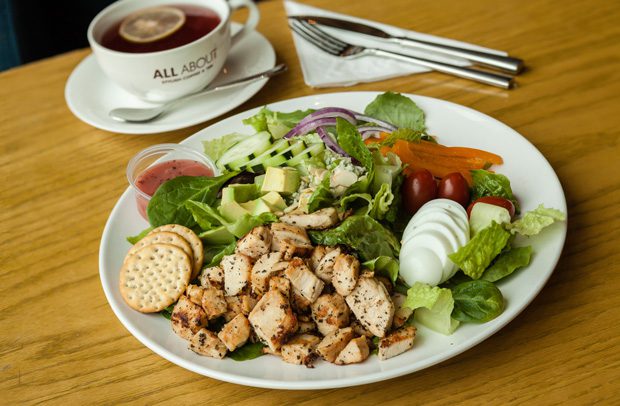 With over 60 different types of coffees and teas, All About Cha Stylish Coffee & Tea is a great place for tea lovers to explore new types of tea or to enjoy their favorites.
With a very comfy setup, it is easy to sit in a cozy chair with a pot of one of their many teas and study, read a book or make progress in work. Typically open until late into the night, All About Cha is a great place to relax or be productive long after work hours are over.
"Out of all of our teas, our most popular are the sweet potato teas," says Edmond location manager Daeil Yi. "The Goguma Latte and the Goguma Green Tea Latte are what most customers love."
All About Cha doesn't only serve drinks. They also have a wide variety of food and desserts available every day too. All About Cha is certain to satisfy any tea or food craving you may have. 13925 N. May Ave. and 7300 N. Western Ave. in Oklahoma City; 3272 S. Broadway, Edmond; 202 S. Cheyenne Ave., Ste-A, Tulsa.