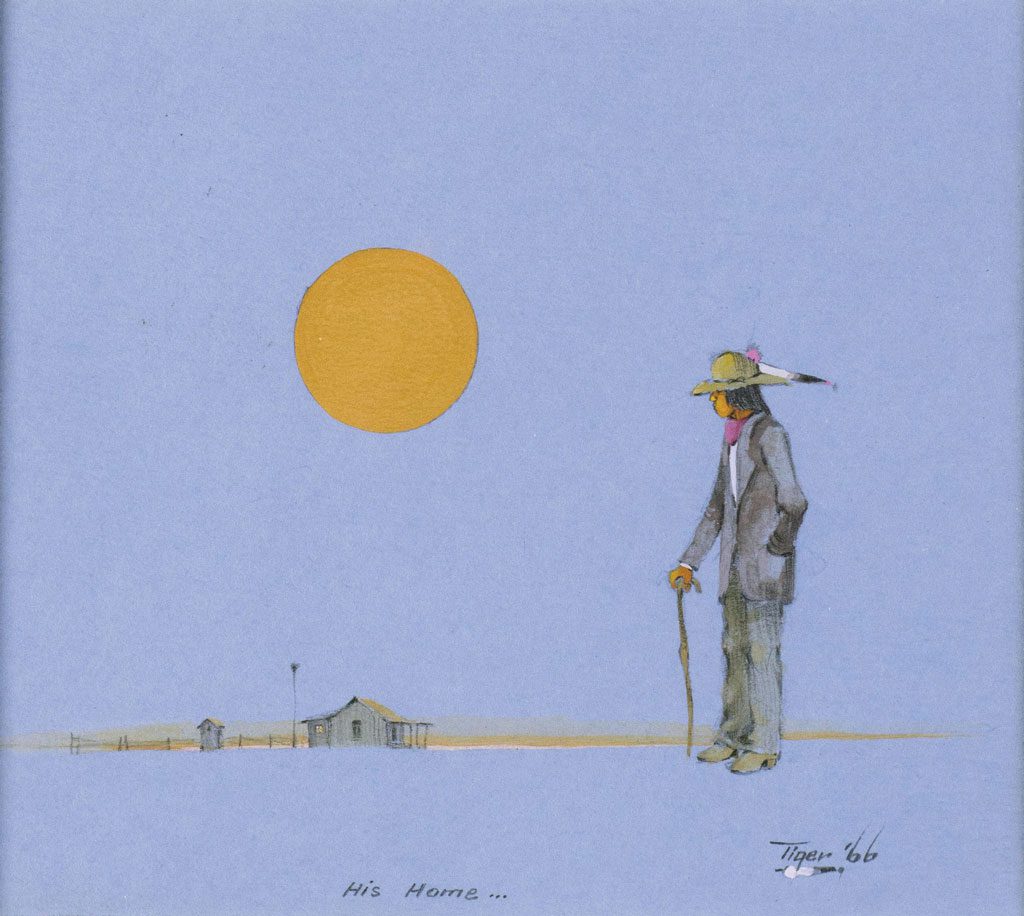 The National Cowboy and Western Heritage Museum in Oklahoma City is bustling with excitement as a handful of new exhibitions recently opened to the public: We the People: A Portrait of Early Oklahoma (Through Oct. 22); Cartoons & Comics: The Early Art of Tom Ryan (through April 1); and Life and Legacy: The Art of Jerome Tiger (through May 13).
We the People combines the past and the present with never-before-seen photos from the Dickinson Research Center.
"The photos come from Henry M. Wantland, when his family arrived in Oklahoma Territory and settled in Stillwater," says Tara Carr, communications coordinator at the museum. "The photos show the people around him, the streets he walked on, the stores and churches he frequented and so much more – some of which can still be seen in Stillwater today."
Cartoons & Comics brings humor to art and presents a great opportunity for younger generations to enjoy the museum.
"Cartoons & Comics shows the inspiration, humor and behind-the-scenes look into what inspired Tom Ryan to become an acclaimed Western artist."
Life and Legacy honors a prolific Oklahoma artist on the 50th anniversary of his passing.
"Having only painted for five years, Tiger produced hundreds of works of art and won numerous awards. The exhibition will celebrate the life and legacy of this remarkable painter," says Carr.
Visit nationalcowboymuseum.org for further details.