In an effort to escape the bizarre  climate of today's society, many are picking up their lost love of reading. There is, in fact, a camaraderie in seeing a masked stranger out in public reading the same paperback you're poring over. Fortunately, reading is a safe, socially distanced activity. But how have book clubs fared during these strange times, and how do new members join?
Leah Weyand, the teen services coordinator for the Tulsa City-County Library, is in charge of several book clubs offered through the system. She says these clubs are now starting to rebuild attendance. However, different clubs have individualized rules and guidelines to follow.
Chances are, there's something for every reader in any genre.
Weyand says that generally, the group facilitator chooses a book for the month in advance so the library has enough copies for the members. At the following meeting, readers discuss everything from how the book has impacted them to their favorite characters. They also often discuss what books they'd like to read, whether they should have a theme and what other pieces of literature they're reading.
"It's a great way to get recommendations on other books that you may not have even heard of," says Weyand. "It's also a valuable way to meet like-minded people."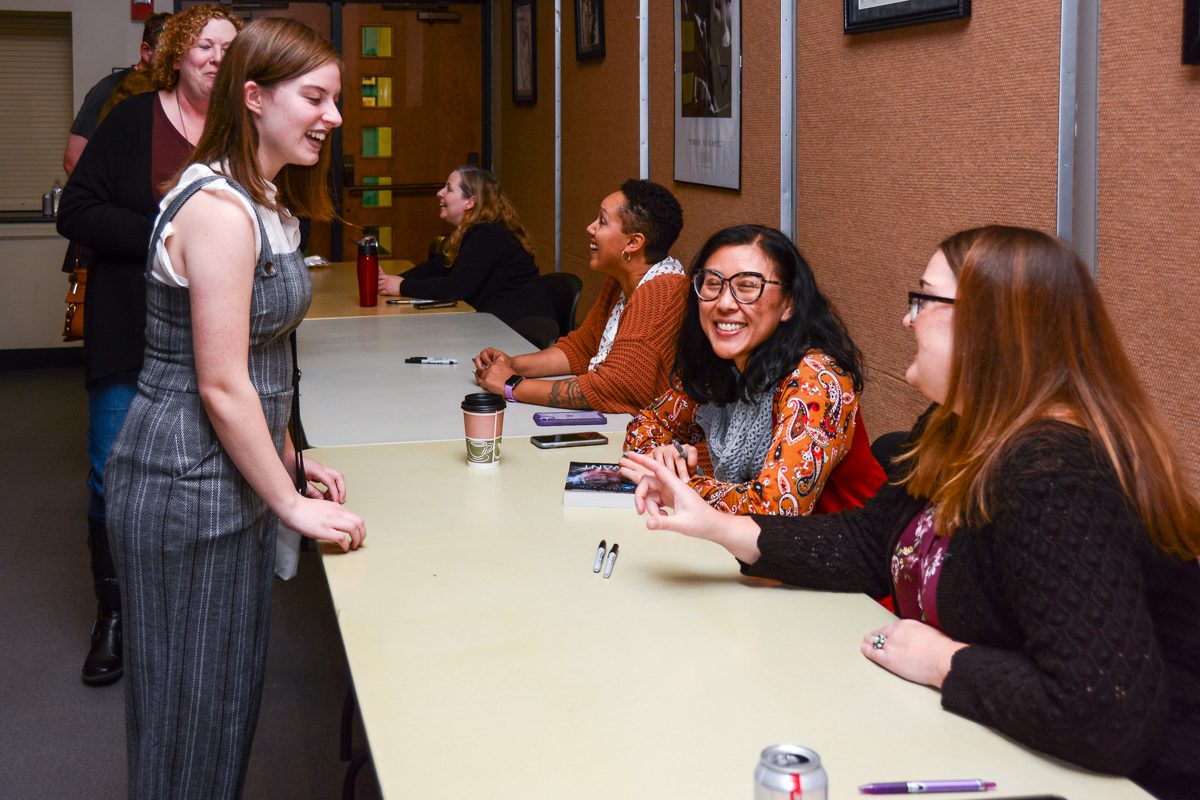 The Tulsa Library system has several mediums for various books, should you prefer the hardcopy, digital versions or even audiobooks. The library also utilizes several apps, including OverDrive and Hoopla, to ensure everyone can access the materials in time for the discussion.
For those who are in search of a club off the beaten path, visit Whitty Books in Tulsa's Kendall-Whittier district. Victoria Moore, the shop's owner, promises a casual environment with both popular books and works by authors you may have never heard of before.
"We have a pretty good group of women who read horror books, but we are adding specific authors and stories that are women-centered," says Moore. "We are looking to add a non-fiction/true crime aspect to a group as well."
The store is also available for hosting clubs if you have your own; just call 918-921-4030 and let them know what your interests are; They'll help you get your club up and running.
For those not quite ready to get jump back into in-person events, Facebook has several options. Byron Holzberger started a club, now 200 members strong, for the LGBTQ+ community in January. The books they read, he says, tend to not only be stories geared toward people within that spectrum, but also written by those in the community. The Oklahoma City LGBTQ+ Book Club is also trying its hand at hosting virtual movie nights, streaming everything from mysteries and true crime to romance and young adult content.
Bottom line: If you have a genre or author you enjoy, there is likely a club to cater to you. If there isn't one, you can easily create your own – whether through the use of social media or with the help of your local library or bookstore. The sky's the limit, so read on.