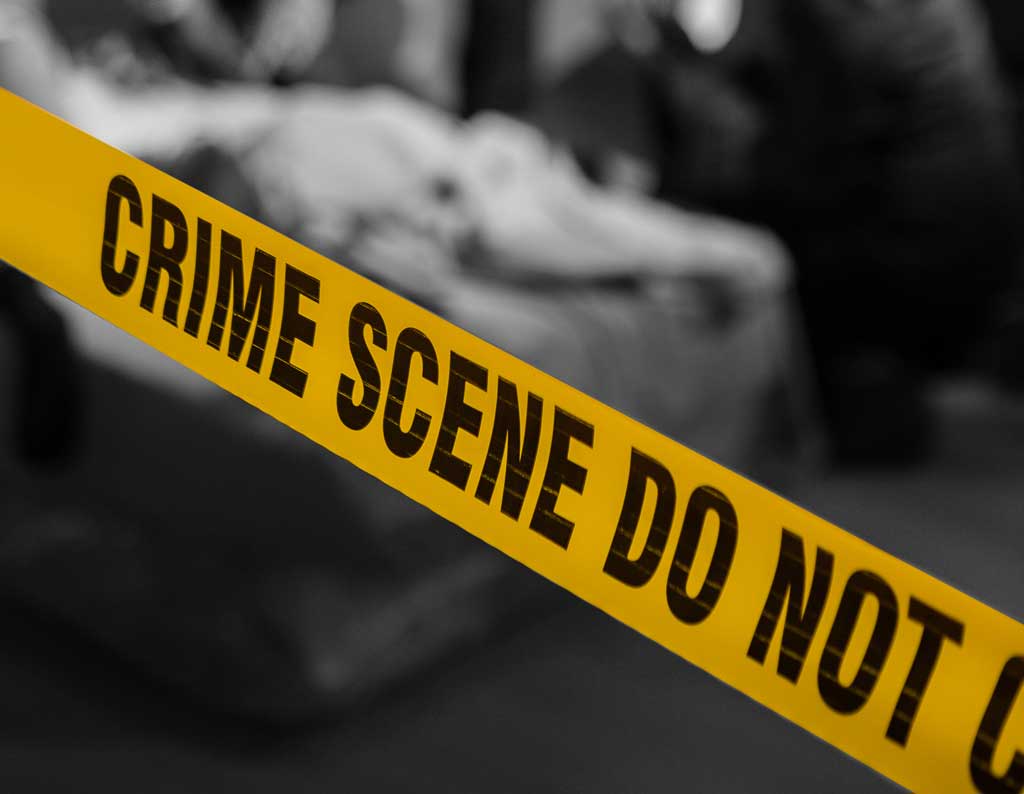 [dropcap]The[/dropcap] School of Forensic Sciences at Oklahoma State University's Center for Health Sciences in Tulsa offers its graduate students an experience that can be found few other places. The Tulsa Police Department forensic laboratory, TPD property and evidence vault, and the state medical examiner share the campus at West 17th Street and Southwest Boulevard, giving students easy access to professionals in the field.
"We have outstanding working relationships with those organizations," says Ron Thrasher, Ph.D., head of the forensic psychology department at OSU-CHS. "For example, evidence – once it has been disposed of in criminal cases, we work with the Tulsa Police Department to utilize sometimes actual physical evidence from criminal cases in our teaching and in our research. Our graduate students actually cooperate and participate with the State Medical Examiner.
"So, our students have the opportunity to go over to witness actual autopsies in an actual autopsy situation. We also utilize a lot of those practitioners in our training courses as well."
When opportunities arise, the faculty tries to pair law enforcement agencies in need of assistance with graduate students looking for a research project.
"We had an agency contact us, and they were working on several homicides that occurred over several different states for a long period of time," Thrasher says. "They asked us if we could work with them on developing a technique to actually use social media to look for leads in a serial murder investigation."
Across the street, the retired Fire Station 6 has been turned into a forensics teaching tool. It was remodeled to include a fully functional kitchen, office, bedroom and bathrooms where crime scenes can be simulated. With the exception of the bathrooms, each room has a camera mounted to the wall to record students as they process each scene to later critique as a class. There is also a room designed for blood spatter analysis, in which every surface is covered in a lacquer that makes for easy cleanup with a hose. Outside, there is a grassy area where students can practice exhuming bodies. Thrasher strives to teach his students to collect more than fibers and fingerprints.
"We also want to collect behavioral evidence," he says. "We want to collect things like hate, anger, entitlement, lust, sexuality. We want to collect that behavioral evidence, and what we find is many times that behavioral evidence will lead us to physical evidence we might not have even thought to look for."
Not every crime scene can be replicated at the repurposed fire station, however, and the faculty at OSU-CHS continually finds inventive ways to prepare students.
"In the past, we borrowed a local elementary school, Eugene Fields, and we set up a school shooting and explosives scenario there," Thrasher says. "Last year, American Airlines had given OSU an MD-80 aircraft, and we set up a crime scene there simulating a drug overdose in flight. I usually set up those kind of crime scenes dependent upon the students I have in that class.
"For example, if I have a large number of DNA students, then there will be a lot of blood and biological material. If I have a lot of toxicology students, then there will be a lot of drugs and that sort of thing. There may be an illegal spill. We've simulated industrial dumping here" on the nearby Arkansas River.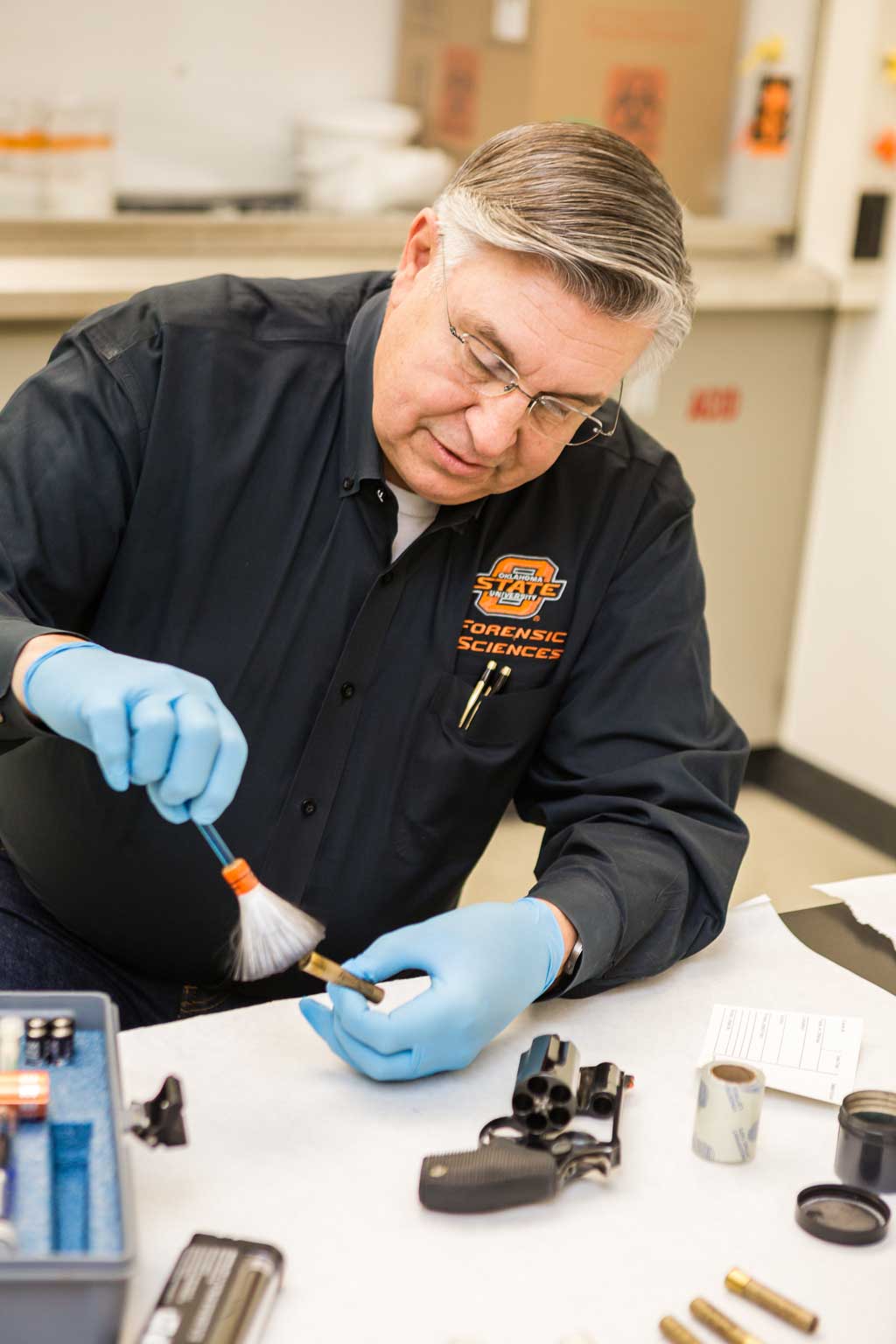 Thrasher's students process a different staged scene each week. The biggest one of the semester gets taken to moot court. Students process the scene, run the chemical analysis and send their reports to Steve Kunzweiler, the Tulsa County district attorney. Then, they schedule a court date with District Judge Rebecca Nightingale.
"I tell my students, 'Put on your marrying, burying and courting clothes,' so we get all dressed up and we go to court," Thrasher says. "The bailiff calls court to order; we're called in just like in an actual courtroom situation. Students are called up, they're sworn in, they sit on the witness stand. [The] first assistant prosecuting attorney is the prosecutor, and they examine them as though they are expert witnesses on the stand."
Thrasher says Kunzweiler typically acts as a defense counsel and cross-examines the students. Forensic psychology student Emily Wiesen says the experience is invaluable.
"There's really no way to prepare yourself for that, besides being in that situation, and we'll get experience doing that this semester and we won't even have graduated yet," she says. "They prepare us well for what our jobs will be for the future."
The program offers master's degrees in forensic biology, forensic chemistry, forensic psychology and death-scene investigation. From there, students can pursue careers in everything from crime analysis to DNA technology.
"We're looking for students who have a passion and interest for the field, and we're looking for students interested in the field beyond what they see on TV once a week," Thrasher says. "We just feel like once that interest is there and it's a knowledgeable interest, we feel like we are their vehicle to get there."