[dropcap]In[/dropcap] the 86 years that the Metropolitan Opera has had radio broadcasts, only four people – one born and raised in the Sooner State – have held the position of lead announcer.
"Can you believe that? A girl from Norman, Oklahoma," says Mary Jo Heath, a two-time graduate from the University of Oklahoma. "You just never know where you're going to end up."
Millions of opera fans hear Heath live on 570 U.S. stations (and 47 more overseas) during The Met's 20 Saturday matinees each season. Thousands more listen throughout the week on the company's satellite broadcasts. This spring, Heath will complete her second full season as host after inheriting the job from Margaret Juntwait, who died of ovarian cancer and whom Heath produced for nine years.
The only other hosts of Met broadcasts were Milton Cross (1931-1975) and Peter Allen (1975-2004).
"I tell my daughter, who's a sophomore at OU, that we survived our freshmen years, and that the sophomore year will be even better," Heath says. "And it has. It's been an amazing ride."
Heath, with a bachelor's degree in music and master's degree in music theory from OU, became the first director of the Cimarron Circuit Opera Company (out of Norman) in the late '70s before earning her doctorate in music theory at the Eastman School of Music.
After working on classical music broadcasts for the Rochester, New York, public radio station, she landed a job with Philips Classics Records, which took her for an eight-year stint in Amsterdam. When Philips went out of business, Heath held various music-related positions in Connecticut before becoming the producer of The Met's broadcasts in 2006.
In the Netherlands, Heath, a lifelong sports aficionado, replaced football with voetbal and became a fan of club powerhouse Ajax and the Dutch national team.
"Whenever you had the World Cup team playing on TV, everyone had their windows open, and you could hear all the cheering when they scored a goal," she says.
Heath, "proudly a 17-handicap golfer," finds many similarities between opera and sports, both in terms of broadcasting and action. Two of her favorite announcers are Joe Buck and Cris Collinsworth with Fox and NBC sports, respectively.
"At The Met, we want that live vibe," she says. "It is epic like sports. I appreciate the ebbs and flows of the performance and the tremendous talents that come off stage and from the pit. And you have that acoustical intensity with no enhancement and no microphones. The difference is that we know the outcome of an opera."
In addition to visiting her daughter, Heath makes the rounds to reunions at Norman High and OU. Plus, her husband of nearly 38 years, Ronald Heath, is from Seminole and her brother, David Renner, is a videographer for the Fox TV affiliate in Oklahoma City, so extended family will bring her back home for years to come.
The Met's season finale in May will challenge Heath emotionally. Superstar soprano Renee Fleming, a dear friend who taught voice lessons to Heath while both were graduate students at Eastman, will have her last performance as Marschallin in Richard Strauss's Der Rosenkavelier. That broadcast will be intense because of their many experiences together in the United States and Europe (in addition to their daughters being close).
"I hope I'm not a bucket of tears," she says.
---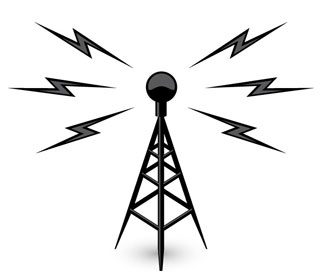 You can hear Mary Jo Heath's weekly over-the-air radio broadcasts of the Metropolitan Opera at noon Saturdays on KWTU from the University of Tulsa and KUCO from the University of Central Oklahoma, along with its simulcast stations, KBCW in McAlester and KCSC in Woodward. The Met also has broadcasts throughout the week on SiriusXM Satellite Radio.