Growing up in Apache made more than a small impact on chef Zach Hutton. Raised on a cattle farm on the Comanche/Caddo County line, Hutton says his grandparents and mother's siblings all lived in town, and they spent a lot of time together on the farm.
It was there that the roots of locally grown food took hold in Hutton's soul for life, even if it would take years for him to realize it.
"Being poor, we ate what was grown," he says. "A freezer full of nondescript white butcher paper packages of beef, and more eggs than anyone could eat from the chickens. I didn't have the appreciation for the way we lived and ate as a boy because to a child, it's just boring busy work. I didn't realize how important the lessons I was learning would be."
Behind the house was a bait shop and two acres, mainly planted with okra, tomatoes, squash, watermelon, peppers and onions. By fall, the root cellar was full of pickles and canned tomatoes.
Hutton still has fond memories of the fall harvest canning nights, where the whole family would come around to help.
"Pepa would make a pot of beans with a hambone and sweet corn bread, and dinner at their house would always have sliced raw onions and raw jalapeno," he says. "Food was the center, because it was something we did ourselves through hard work, and it cost nothing but the sweat."
Hutton landed his first job when he was 16 as a line cook at Sonic; naturally, he loved it. A mentor gave him a copy of Anthony Bourdain's Kitchen Confidential, and after reading it, Hutton decided culinary school was his path.
He worked odd kitchen jobs around OKC until he met his now-wife, Kayla Shenod, when he was nearly out of culinary school; Shenod bartended downtown. Their immediate connection deepened when they began working together less than a year later.
Hutton describes the experience and their shared work ethic as "a pushing match to be better every day."
After completing an offer to spend a year in Arkansas restructuring two restaurants, the couple returned to Oklahoma and opened a brand new concept for the company. What happened next shifted the course of their lives for good: Hutton suffered from a severe case of pancreatitis and spent a month in the ICU. After three weeks in a medically-induced coma, he shocked the doctors with his recovery.
Following two and a half months of rehabilitation, Hutton knew he needed to get back to work … he just didn't know where to look. Call it coincidence, fate or just dumb luck, but while driving around Oklahoma City searching for opportunities, he stopped at Scratch Kitchen and Cocktails on Paseo on the very day that they were holding their soft opening. Shorthand: they hired him on the spot.
Over time, Hutton's responsibilities grew to the point where he became a salaried employee and eventually the head chef. Shenod runs the front of the house and bar program.
When COVID-19 became a threat to the industry, the couple devoted all their energy to keeping the business alive.
Scratch is now truly a family affair. As well as being joined by Hutton's twin brother Ben as Scratch's sous chef, the couple took original partner Brady Sexton's offer to buy a majority share in the Paseo location of the restaurant in 2021.
In the wake of all of these changes, one thing remains the same: Hutton's connection to Oklahoma and the food that grows here. The menu reflects that in seasonal shifts and in every step towards taking his menu from 85% locally sourced to 100% by the end of 2022.
"We are proud of our work and proud of where we are from; my food has a link to most Oklahomans," says Hutton. "It has southern and native roots and can exist outside of the usual infrastructure."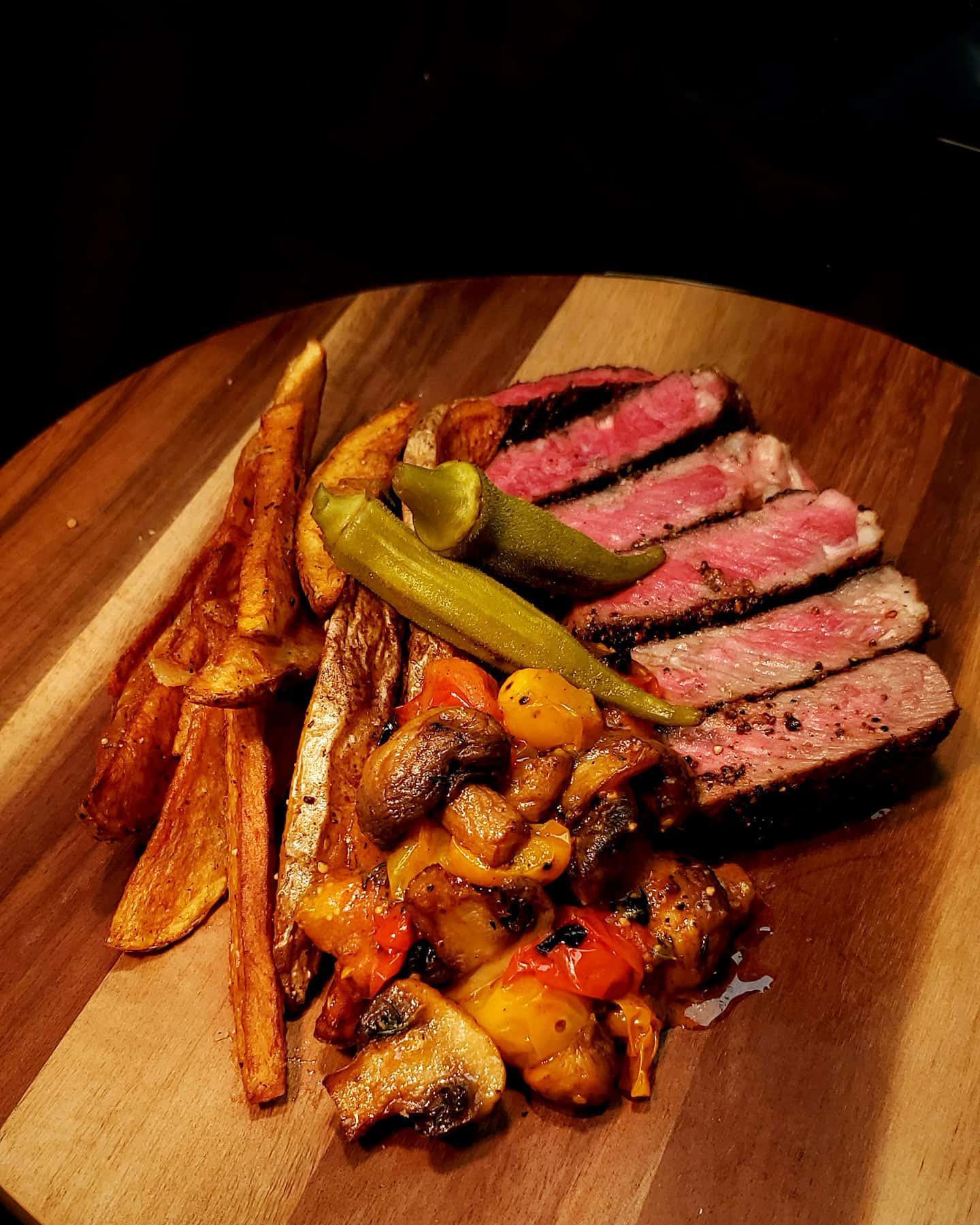 Photos courtesy Scratch