Calling All Chocolate Lovers
Oklahomans are invited to let their chocolate cravings run wild at the Firehouse Art Center's annual, award-winning Chocolate Festival, scheduled for Jan. 30 at the Marriott Conference Center and Hotel at the NCED in Norman. The festival will feature thousands of chocolate-inspired samples from more than 30 Oklahoma City area businesses. The event draws thousands of visitors annually, has been featured in Southern Living and Bon Appetit magazines and is ranked third among food festivals in the United States by the Food Network. A $25 regular session ticket buys you a choice of 10 chocolate samples. Purchase a $45 premiere ticket to participate in a one-hour tasting session that includes your choice of 15 chocolate samples, a complimentary drink and a to-go container for your leftovers. Also included in the activities will be a free children's art area and demonstrations by the center's faculty. The Chocolate Festival is the Center's biggest fundraiser; the proceeds of which will support their art education programs. Please contact the Firehouse Art Center with questions at 405.329.4523.

Good Mother Lizard
A new study provides the most detailed reconstruction of dinosaur life history ever published and recounts the life of Maiasaura peeblesorum, the "good mother lizard," that lived 76 million years ago in Montana. The fossil bone microstructure of 50 Maiasaura tibiae were studied to determine information about the growth rate, metabolism, age at death, sexual maturity, skeletal maturity and length of time for a species to reach adult size. Holly Woodward Ballard, Ph.D., assistant professor of anatomy at Oklahoma State University Center for Health Sciences, led the research as part of her doctoral thesis in paleontology at Montana State University. She is one of four co-authors of the study recently published in Paleobiology, the quarterly journal of the Paleontological Society. The study kicks off The Maiasaura Life History Project, which seeks to learn as much as possible about Maiasaura and its environment.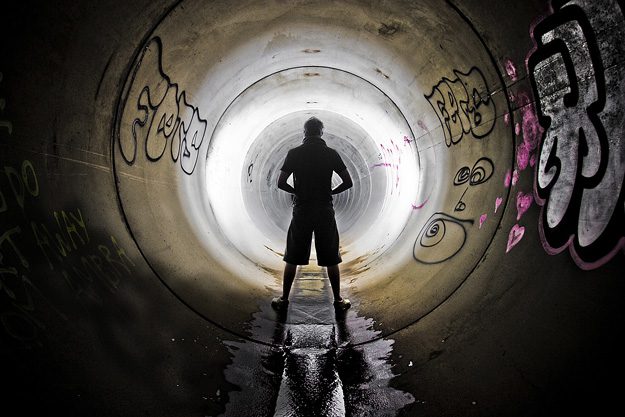 Oklahoma City's Secret Life
Come take part in The Secret Life of the City, an art exhibition of the Invited Artists Gallery in the Oklahoma City Underground, a series of pedestrian tunnels that connect several downtown buildings. Eight Oklahoman artists have created one piece of art the size of a small billboard. The exhibition incorporates "street art," one of the secrets of the city, by these talented individuals who work in a variety of media, including graphic design. Each artist is working in digital media, employing any techniques she or he desires, which will be translated to a PDF format, printed and applied as wheat paste installation on 48-by-96-inch panels. The eight featured artists include Erin DeMoss, Paul Mays, Jason Pawley, Kathleen Shannon, Stephanie Shilling, Sam Washburn, Kris Kanaly and Dylan Bradway. The exhibition is curated by Romy Owens, who recently curated OKC125 and The Elaborate Collaborate.
Eagles in Oklahoma
No, not the famed musical group! Grab your binoculars and come to the Sequoyah National Wildlife Refuge in Vian for a tour featuring nesting southern bald eagles on Jan. 23 and 30. View our national bird via the refuge's webcam, and then board a 25-person tour bus to visit two nesting sites, as well as other points of interest where eagles are frequently spotted. Two scopes will be provided for an up close look. After spending the morning at the refuge, make your way to Tenkiller State Park's Driftwood Nature Center for more eagles and a multitude of loons, including the common loon, the red-throated loon, the pacific loon and the yellow-billed loon.
Got Earthquake Insurance?
According to the Oklahoma Corporation Commission, our very own Sooner State appears to be the new earthquake capital of the world. In 2015, the Center for Investigative Reporting revealed that Oklahoma had three times as many earthquakes as California in 2014. Gov. Mary Fallin acknowledged there is a direct correlation between increased seismic activity and disposal wells. Scientists say it's not hydraulic fracking that's causing the earthquakes. They say that it's the method used to dispose of the millions of gallons of wastewater created as a result of fracking. The wastewater gets injected into deep underground wells and, in some cases, the fluids can seep into faults and unleash quakes. With the jump in the number of earthquakes, the corporation has ordered several wells to reduce the amount injected.
Keep It Dapper
Whether it's a night out, a special occasion or simply going to the office, bow ties are a statement maker for men of all ages. Luckily, several local artisans are crafting bow ties that support the local economy and keep it chic. Two Guys Bow Ties, a Tulsa-based company recently featured on ABC's Shark Tank, crafts bow ties from wood and fabric. The ties have been popular in the Tulsa market for several years, and they are now enjoying the national spotlight. Taylor Hanna, founder of The Clad Stache, handcrafts bow ties using vintage fabric, creating unique, one-of-a-kind ties. Look for Two Guys Bow Ties online at www.woodenbowties.com. The Clad Stache products can be found at www.thecladstache.com.