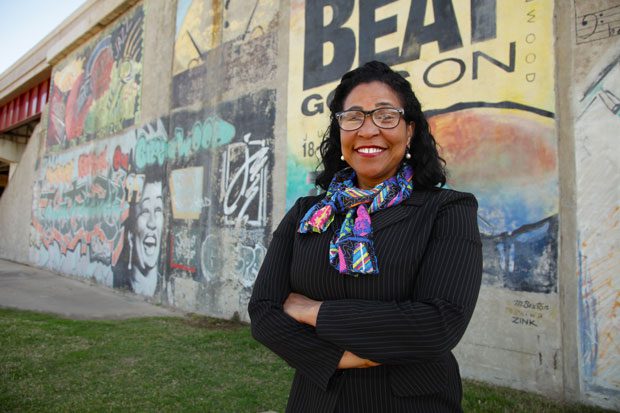 [dropcap]The[/dropcap] Brady District springs to life each June with the sights, sounds and soul of the Juneteenth celebration. This year will likely be no exception with the packed weekend of events focusing on the theme "Heritage through Music and Art."
"This year's theme derived from an unprecedented alliance of multiple community organizations working together to commemorate Juneteenth," says event spokesperson Rebecca Marks Jimerson. "For the past two years, I have coordinated the event for the Martin Luther King Commemoration Society at Guthrie Green. Pleas Thompson, the president of MLK, had a vision to unify the event, and this year it is a reality."
Juneteenth, or Freedom Day, dates back to 1865 and celebrates the emancipation of African-American slaves in the Confederate South. The word comes from the combination of June and nineteenth, the day the news of their freedom finally reached the slaves in Texas. The announcement was made in Galveston, Texas by Union General Gordon Granger, who had traveled with federal troops to enforce the Emancipation Proclamation – two years after it went into effect. The annual event is the oldest holiday commemorating the end of slavery in America. Today, Juneteenth is a celebration of human rights and an opportunity for everyone to reflect, rejoice and remember.
"We commemorate the celebration of Juneteenth and the healing of the wounds endured by the 1921 race riot in our city," Jimerson says. "The message must resonate for the call for equality of rights for all human beings. The past two years, the Tulsa community has embraced the celebration of Juneteenth immensely. Thousands have attended at the Guthrie Green. We have witnessed diverse community audiences and stage participation."
The 2016 event runs from Thursday, June 16 through Sunday, June 19. It kicks off at the Guthrie Green with a showing of The Real Juneteenth, a documentary about the history and perception of the holiday. The following night there will be a jazz and blues tribute concert for Wayman Tisdale. Tisdale grew up in Tulsa and was recruited to play basketball at the University of Oklahoma, where he was named All American three years in a row. He went on to have a successful music career as a jazz bass guitarist. Mike Fields, Jeremy Thomas, Eldridge Jackson and Julian Vaughn will all perform in memory of Tisdale, who passed away in 2009.
On Saturday, Living Arts of Tulsa will present GAGE & NOIRE II, a showcase of spoken word, fashion, music and visual art that incorporates the history of the holiday and its enduring message of freedom and unity. Later that night, there will be a concert featuring Wise Men and Koolie High, Brandy and Soul Element, Val & Wall Street, and the All Star Band.
The four-day celebration also includes an exhibit at the Woody Guthrie Center and tours at the John Hope Franklin Reconciliation Park. The event concludes on Sunday with a gospel brunch.
"The summer's events demonstrate a coming together of a diverse group of organizations lifting up the call through music and art for human rights equality intended for all God's people," says Jimerson.