Each month Oklahoma Magazine highlights exciting Oklahoma film events and gives some guidance on films coming out on home video and those currently playing in theaters.
May traditionally marks the beginning of summer movie season, meaning that theaters will be filled to bursting with explosive spectacles: some good, some wincingly bad. To forestall the inevitable for a few more weeks, your May best bets are certified 100 percent blockbuster free.
ABOUT TOWN
As colleges around Oklahoma wrap up their school year, film students are scrambling to finish their pet projects. The Sooner State may not immediately leap to mind as a hub for film production, but in recent years strong programs have emerged across the state, working to educate students who go on to thriving careers in Hollywood and beyond.
If you live near one of the state's major universities, there's a good chance you can get a preview of the future of film by attending a screening of student films – these usually occur at the end of the semester to give students the best chance to polish their work. Sure, there's a roughness to the films on display, but also a vital energy that's often missing from films with bigger budgets. There are two of special note happening in late April and early May. University of Oklahoma hosts their annual Redbud Film Festival, which showcases a wide array of student films, on Friday, April 29. The following week, on Friday, May 6, the Film Studies department at The University of Tulsa has its Senior Film Night. Here you can get the chance to see the best of the best of these student films.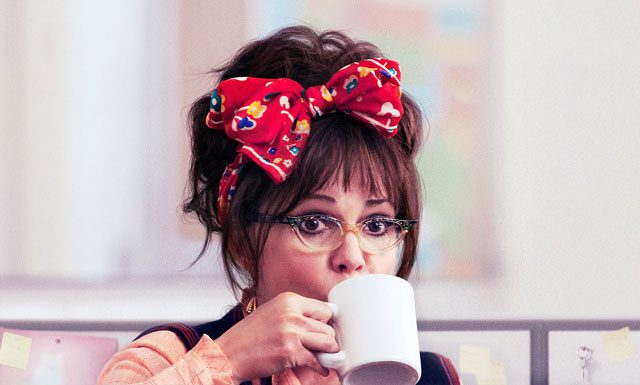 IN THEATERS
If you need a break from superheroes and explosions, consider checking out the sweet indie comedy Hello, My Name Is Doris, directed by former The State comedian Michael Showalter with wryness and sensitivity. The titular heroine (Sally Field) is painfully shy, but she dreams of a romance with a much younger coworker. In a bid to win his love, she reinvents herself as an energetic extrovert with vintage style. The film does not hold too many surprises – if you have seen an indie comedy recently (think Little Miss Sunshine and the like), you can probably guess most of the film's plot points. It excels in two regards, however. First, its genuine love for its characters, who are funny but never mocked. Second, it gives a welcome showcase for Fields, who is absolutely electric in the title role.
AT HOME
If you're already itching for Halloween and need a good film to drum up some scares at home this month, I highly recommend Robert Eggers' period horror film The Witch, out on DVD May 17th. Set in Puritan New England, the film uses extreme attention to accurate detail to build a whole world around its protagonists, a family who have cut themselves off from their neighbors. The film builds with a slow burn, and the scares are more existential that primal (though you'll never look at goats the same way again), but the film sticks with you afterwards, offering a lot to ponder.