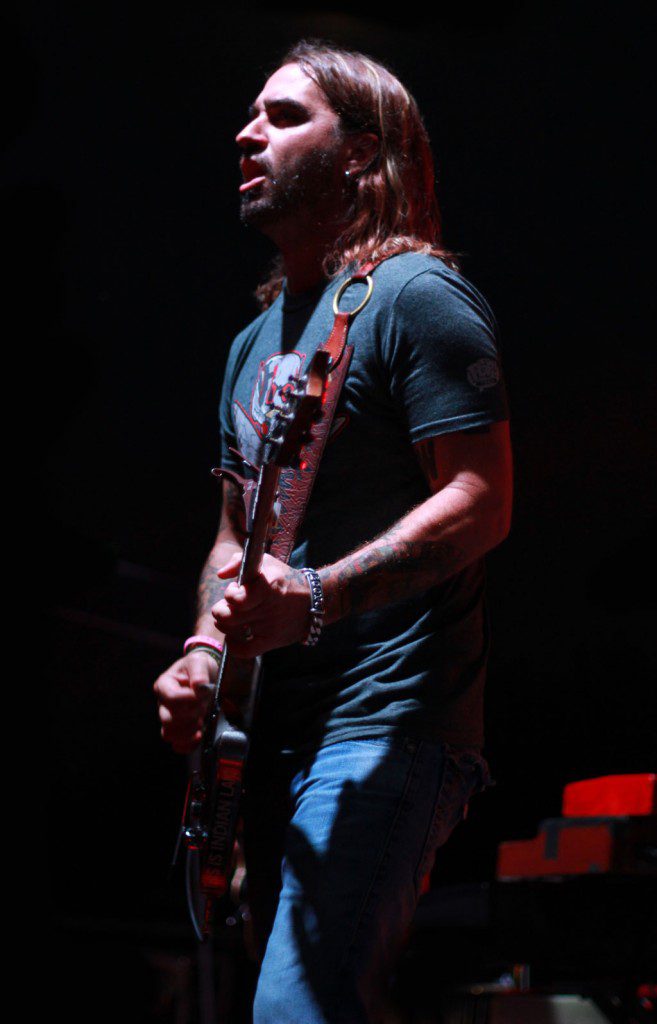 Red Dirt music, named after Oklahoma's unusually colored soil, is a style closely tied to the state. Defining that style, though, is more difficult.
"I just learned from those guys that did it before me," says longtime Oklahoma musician Cody Canada, known for his bands Cross Canadian Ragweed and The Departed. "They always said the music is as pure as the dirt is red. I always thought that was a beautiful way to put things. It's just honest music."
A Texas native, Canada moved to Yukon when he was 15, then to Stillwater a year later. At that time in the mid-'90s, Stillwater had a thriving music scene, and Canada quickly learned another key part of Red Dirt music: community.
"I moved up there because I really didn't have anywhere to go," he says. "I knew that I wasn't really good at anything but music, and I wasn't really that good at [music] at that point, but I knew I was going to be. I met The Great Divide and Tom Skinner and The Red Dirt Rangers and all those dudes, and man, they really, honestly just took me in. It was just everybody looking out for one another, you know, and helping each other out along the way. There was never really any big plans to be superstars."
That tradition of community has endured through the years and is a founding principle of Medicine Stone, held Sept. 21-23 at Diamondhead Resort in Tahlequah. The annual festival began in 2013 through the joint efforts of Turnpike Troubadours and Jason Boland and the Stragglers, but the intention was never to create an event based on a certain style of music.
"I don't know that we ever really set out to be a Red Dirt festival, whatever that is," says R.C. Edwards, bass player for Turnpike Troubadours. "We just play music, man. When you get people talking about Red Dirt bands, you got everything from very traditional country bands to garage rock bands who definitely don't have the same sound. It's more of a community."
They always said the music is as pure as the dirt is red. I always thought that was a beautiful way to put things
Edwards is quick to list people who helped Turnpike Troubadours get started, particularly Jason Boland and The Stragglers, Mike McClure and Canada.
Another element that Red Dirt bands have in common is an unexpected combination of influences. Edwards, who lists his primary influences as the punk rock band Rancid and country legend Merle Haggard, said Turnpike Troubadours' sound combines whatever the band members bring to the stage.
"It's just sort of the way everyone learned to play," he says. "There's bluegrass melodies and punk rock beats and chicken-picking guitars. Just mash all that together, and that's kind of the sound that came out, and that's sort of all of us growing up with different influences."
Canada, who grew up listening to "Merle Haggard in one room and Stone Temple Pilots in the next room," says that combination of sounds isn't something he sees often, and he does his best to work new sounds into sets by collaborating with other musicians. With his three-piece band, he always has room to invite someone up on stage, he says, and he looks forward to bringing that to Medicine Stone.
"From what I've learned over 24 years of doing this is people like structure – they do – but when people lose their minds and just start jamming, that's what makes it a good night," he says. "That's what makes people say, 'That was a good show.'"