John Fullbright
Americana songwriter John Fullbright has had a big year. On the heels of his 2012 Grammy Award-nominated album From the Ground Up, Fullbright released his stripped down sophomore effort, Songs, in May, which he performed on The Late Show with David Letterman and at the American Society of Composers, Authors and Publishers' Centennial Awards. On top of it all, Fullbright toured all over the world.
Now he's looking to projects a little closer to home.
"I'm trying to find a step ladder so I can paint my house," Fullbright says.
Fullbright still lives in Bearden, the small town his family is from, on 80 acres of land with his parents as his neighbors.
"It's for completely personal reasons why I've stayed here. I could always come home and spend time with my family, but also seclude myself in a farmhouse and drink whiskey and stay up late trying to write songs," Fullbright says. "Maybe some of that magic is still in this house."
Seclusion and the boredom that often comes with it, he says, play major roles in his songwriting.
"Boredom is really the key for me to be able to write anything," he says. "If you're on a roller coaster, and you're going up the hill, about to go over the edge, you're not thinking, 'Wow, it'd be great to capture these emotions in a song. What rhymes with roller coaster?' Songwriting requires sitting in a chair in the middle of nowhere and thinking and feeling."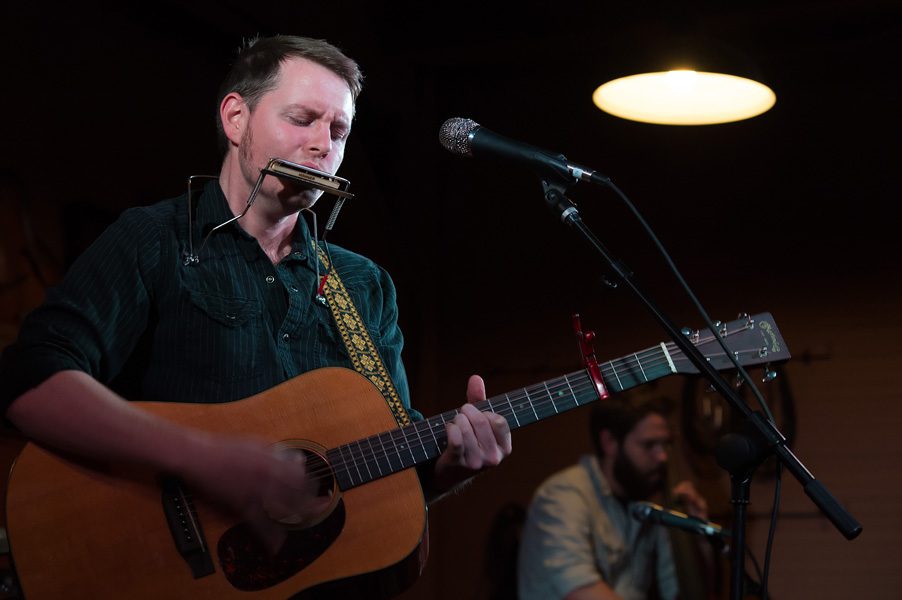 Fullbright says that this year was "a lot compacted into a short amount of time." He toured the country nearly nonstop and made three trips in three months abroad to Europe and the U.K. Although he now says playing the Letterman show and ASCAP awards in New York City (attended by the likes of Billy Joel, Stevie Wonder and Joan Baez) were the year's highlights, he felt a little differently about them beforehand.
"I'm so goddamned shy, so trying to do something that will form a good opinion of yourself in three minutes or less is not something I like to do," Fullbright says. "If anyone had asked me about it the night before those events, I would have said, 'I'd give $100,000 to trade places with anyone else in the world right now.'"
Success, in Fullbright's own terms, means something a little simpler.
"If I can finish a good song, then I'm feeling like the cock of the walk, and I'm at ease with myself and my place in the world," he says.
Looking forward, Fullbright says he has no definitive plans for the immediate future and feels pretty good about that prospect. He is about to embark on his first extended break in three years.
"Even with painting this house – my grandpa was a house painter, so I have low self esteem about it," Fullbright says. "I just hope I can write something else, and put my hand in the hat again and pull out another rabbit."
By Megan Morgan