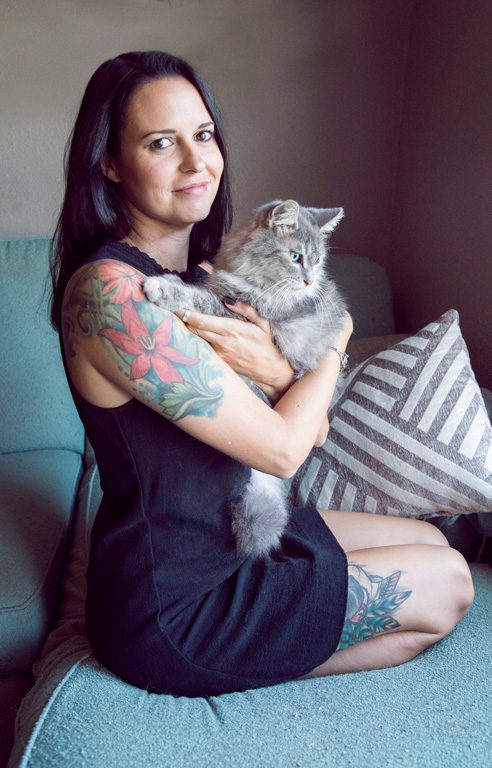 Paisley
Owner: Ashley Zimmerman
Tulsa
Ashley Zimmerman claims not to be a "crazy cat lady," but, she concedes, she does have a large tattoo of one of her cats, Ella, a 7-year-old rescue, on her leg.
"For years I had wanted to get some type of cat tattoo, and one day I just knew I wanted to do Ella," Zimmerman says. "I'd say Ella is my 'soul creature,' my 'spirit creature,' my 'familiar.'"
Zimmerman says she likes to spend time napping and cuddling with Ella and her other cat, Paisley, 10, who was adopted from the Tulsa rescue organization StreetCats.
"Paisley was just a little less than a year old and when I went to adopt a cat," she says. "I knew I wanted her the second I saw her. She has the most gorgeous turquoise eyes and the sweetest personality."
Though the cats spend most of their time indoors, Zimmerman says they enjoy time outside hanging out on the patio.