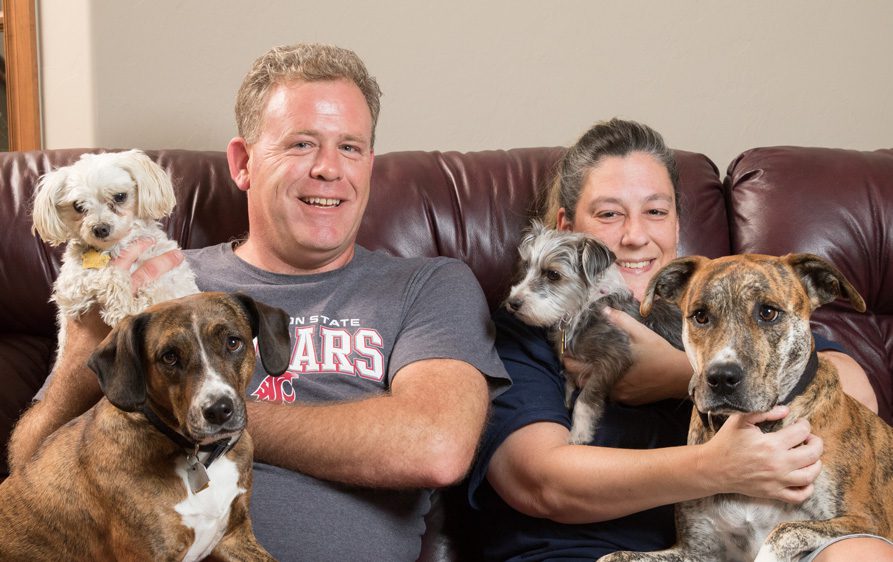 Willie, Hannah , Titan and Lola
Owners: Sam and Christy Black
Yukon
Each of the Blacks' four canines was adopted from Pets and People, a no-kill shelter and rescue organization in Yukon.
"They truly are our children," says Christy Black. "We enjoy the unconditional love, the play, how each one has their own unique personality and habits. We have enjoyed watching each of them grow out of their insecurities and fears into confident and playful pets. It is the best feeling in the world to have the four of them greeting us at the door when we get home."
The four enjoy spending time in the back yard, which is outfitted with plenty of toys and a wading pool for those hot Oklahoma days; but, Black says, they are definitely indoor dogs.
"They definitely enjoy the creature comforts of our home," she adds. "We have pet beds in every room that Sam and I regularly spend time in, so they are always close and comfortable."