The pumpkins sometimes come from Kansas, but the fun is homegrown at festive patches and farms around the state.
Pumpkin farms provide what autumn lovers need for pie baking and decorating, and attractions such as hayrides, corn mazes and animal barnyards provide spaces for family fun.
"People like the atmosphere, and especially being with the animals," says Joyce Carmichael, who owns Carmichael's Pumpkin Patch with her husband, Don, on a 117-acre farm in Bixby.
The Carmichaels opened their produce store, also in Bixby, in 1976, and added the rural attraction in 2000. Pumpkins weren't easy to find in Oklahoma 43 years ago, Joyce Carmichael says, but once word got around "we had so many people in town that traffic would get backed up."
On the farm, the menagerie includes goats, sheep, miniature calves, porcupines, African tortoises, rabbits, chickens and potbellied pigs. A vendor offers pony and camel rides.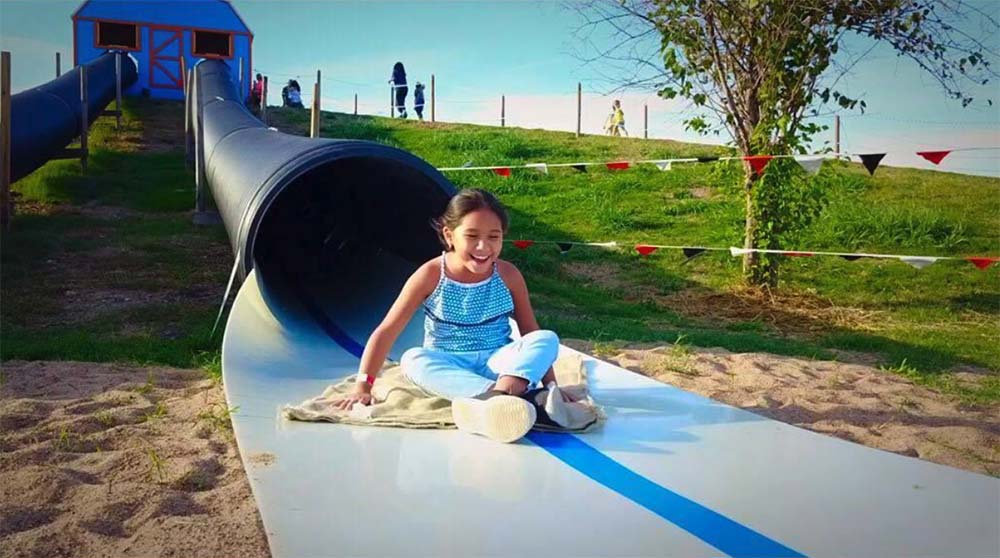 Pumpkins don't flourish in Oklahoma, Carmichael says, but the family turns to a neighbor who grows them. The Carmichaels also order from out-of-state vendors to stock up for the thousands of people who shop at the farm and store. One year, Carmichael says, they brought in 18 semitrailer-loads of pumpkins.
Orr Family Farm, in its 15th year on 105 acres in southwest Oklahoma City, began when Glenn Orr, a retired veterinarian, built a train in his backyard for his grandchildren. He later decided he wanted to share it with others.
"It's an unplugged experience, to get away from the electronics and the hustle and bustle," says Shanain Kemp, the farm's general manager. "The farm has become a tradition for many families."
In addition to the pumpkins offered for sale, every child gets a sugar pie pumpkin.
"They are the best ones for pies," Kemp says.
Goats, llamas, sheep, chickens and bunnies are among the animals that visitors "can observe through the fences in their natural environment," says Kemp, adding that pig races are offered in October.
Other attractions include a hay mountain, hay rides, pony rides, a chicken show and foosball. At the Zombie Apocalypse, visitors shoot paintballs at zombies clad in body armor. (Don't worry – the zombies aren't allowed to shoot back.)
Brigette Basse, co-owner of Pumpkin Town Farms in Tulsa, says her business has about 25 attractions, including pony rides, horse-drawn hayrides, train rides, a 5-acre corn maze and a giant jumping pillow.
"We love seeing families come back year after year," Basse says. "It is something the whole family can do together. Everyone can have fun."
Basse's parents started Pumpkin Town in 1999 on "a very small scale," and it's grown to 20 acres. She and her brother help out, and family members juggle their other jobs to keep the fall attraction open every day for about six weeks.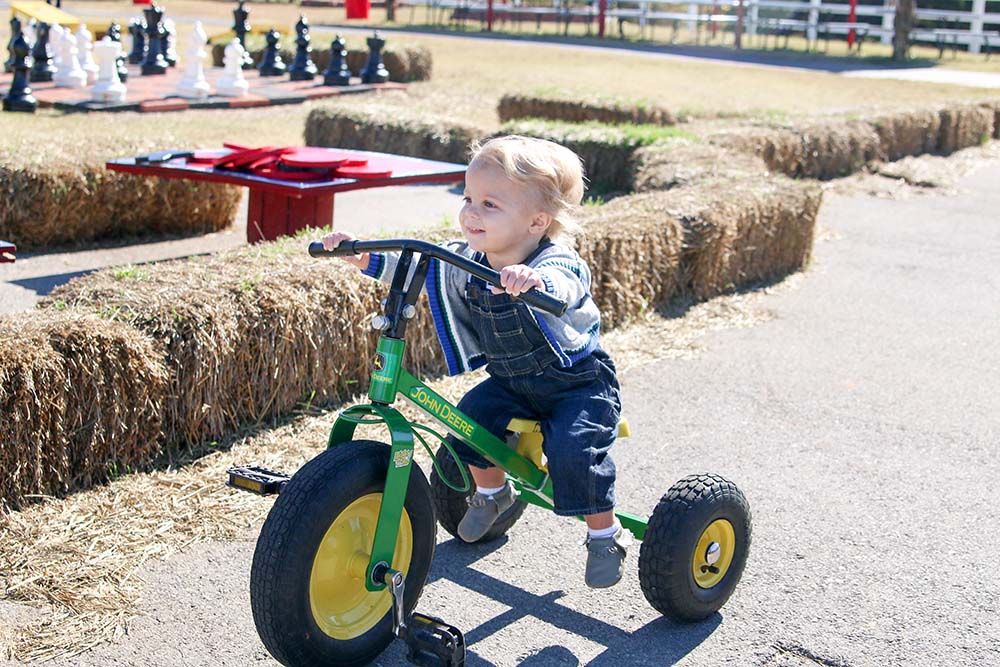 Food abounds at the farms. Homemade fudge and fair-style food are staples. Pumpkin Town Farms sells homemade corn dogs, funnel cakes and kettle corn. Carmichael's has a burger vendor, and homemade cookie dough is among the offerings at Orr Family Farm.
Merchandise includes hay bales, specialty pumpkins, gourds, cornstalks and scarecrows. Orr Family Farm, an event venue, also offers overnight lodging in tepees and a Conestoga wagon.
Pumpkin Town Farms
6060 S. Garnett Road, Tulsa
918-605-0808
Admission:
$10.99; ages 2 and under free
Hours:
from 10 a.m. to 8 p.m. daily through Nov. 3
---
Orr Family Farm
144400 S. Western Ave., Oklahoma City
405-799-3276
Admission:
$11.95, plus tax, Monday-Thursday; $15.95 on weekends; ages 2 and under free
Hours:
from 10 a.m. to 5 p.m. Monday-Thursday; from 10 a.m. to 9 p.m. Friday-Saturday; from 1 to 6 p.m. Sunday, through mid-November
---
Carmichael's Pumpkin Patch
17137 S. Mingo Road, Bixby
918-366-4728
Admission:
free, with charges for the cane maze and vendor wares
Hours:
from 9 a.m. to 7 p.m. Monday-Saturday; from 10 a.m. to 7 p.m. Sunday, through Oct. 31
Visit Carmichael's Pumpkin Patch on Facebook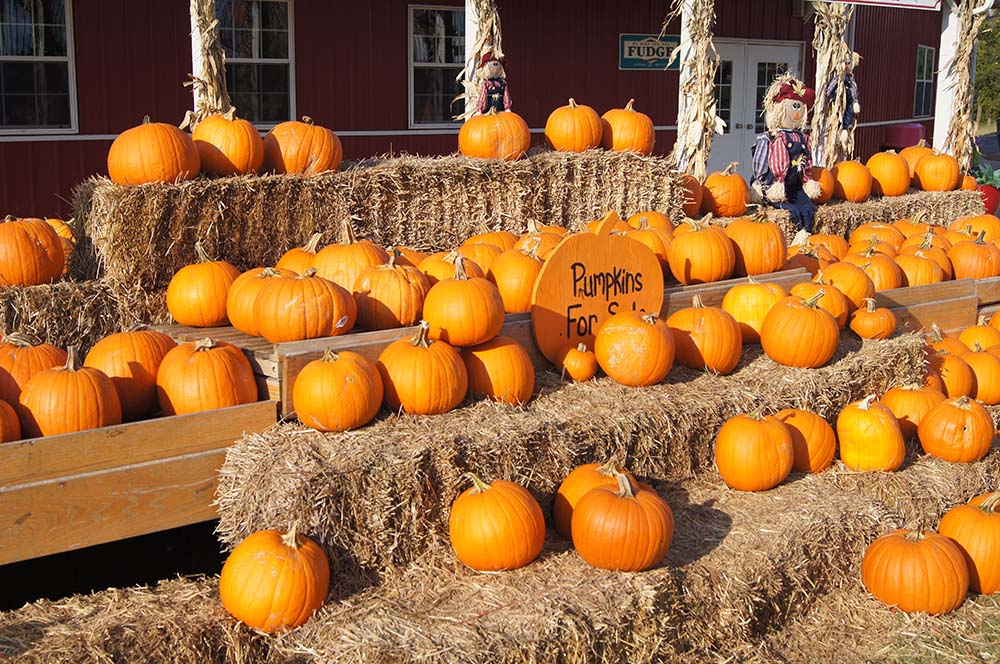 Pumpkin Town Farms in Tulsa began in 1999 and has grown to include over 25 attractions.