A Taste of Tabbouleh
A descendent of Lebanese immigrants, Edmond Slyman incorporates tabbouleh into the menu at Freddie's Barbecue and Steakhouse, which he runs with his wife, Sherian Wieberdink. Tabbouleh is a salad made from bulgar, vegetables, herbs, olive oil and lemon juice; Freddie's adds a "gourmet touch" to this recipe to make it especially delectable. You can order tabbouleh as an appetizer, side or by the tub for a family-style or catered event. 1425 New Sapulpa Rd., Sapulpa; freddiesbbq.com.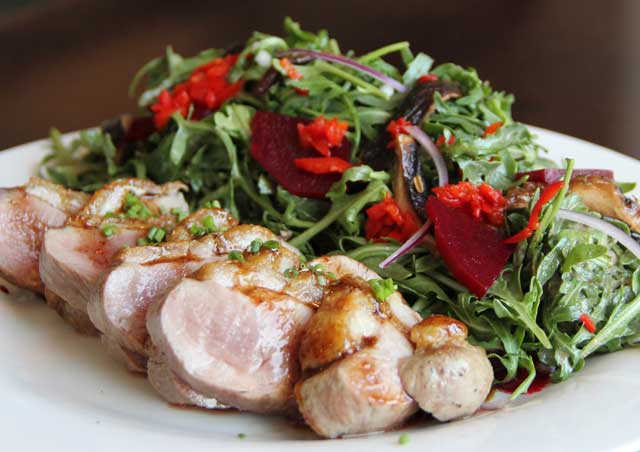 Ducking Delicious
Along with its distinct taste, pan-seared duck without the skin can actually have fewer calories than chicken. It also is rich in protein, iron and zinc. Try this entree at Guernsey Park in the middle of Oklahoma City's Paseo district. Guernsey Park offers a modern twist on popular Asian cuisine amid attractive, historical architecture. With greens and red peppers, this dish is hard to beat. 2418 N. Guernsey Ave., OKC; guernseypark.com.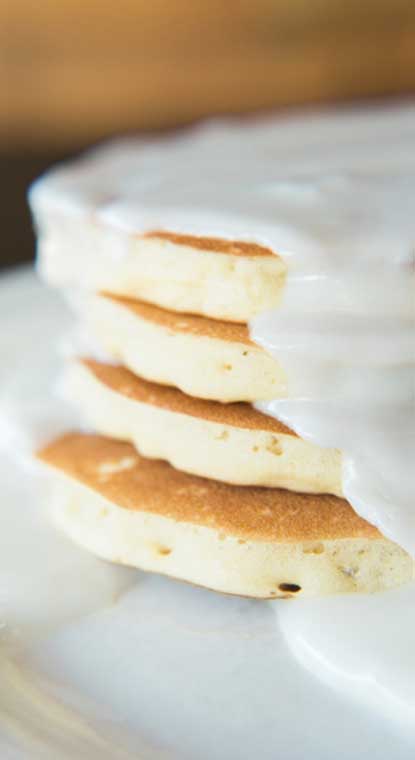 Drizzle on the Syrup
Syrup, a breakfast boutique in Norman, might require juicy rationalizations. "I deserve this" is what you need to tell yourself, especially with succulent delights like cinnamon roll pancakes and their sugary streusel on top. However, you can also feel good about yourself because the local owners are committed to seeing the community's "families supported, the poor uplifted, and the economy grow." 123 E. Main St., Norman; syrup-breakfast.com.
Lucky Black-Eyed Peas
If you're like many Americans, particularly in the South, you'll have had your black-eyed peas for good luck on New Year's Day. However, this tradition has a dark history … and a different type of luck.
In at least one version of the story, hungry Southerners, whose land was laid waste by federal troops at the end of the Civil War, scavanged for any food. Many considered themselves fortunate if they found cowpeas, a common, cheap fodder for livestock at the time. These black-eyed peas, as it turned out, are nutritious for humans because they're high in protein, so they became a staple in Southern kitchens.
Plus, they're versatile. You can cook them with chopped vegetables and ham hocks, mash them for a hummus-like dip or mix them into a multi-bean soup. The good eatin' itself is enough to make you lucky.