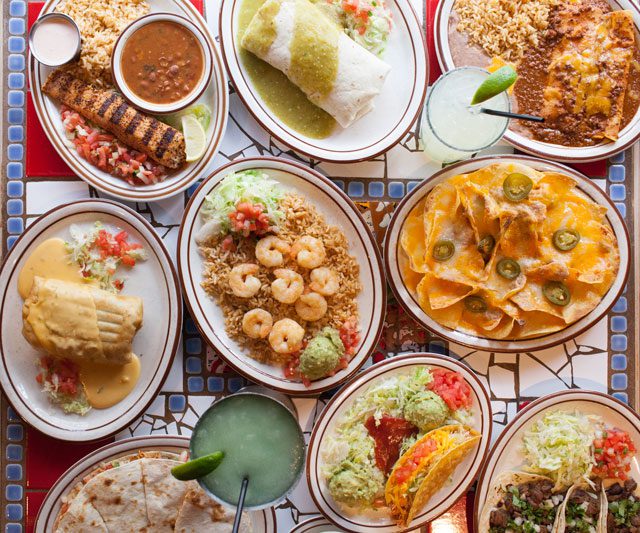 A Tex-Mex Tradition
El Rancho Grande has been a Tulsa staple in Tex-Mex cuisine since 1953. The owners and staff work hard to preserve the restaurant and its more than 60-year history while incorporating contemporary changes to keep the look fresh. They seem to have struck the perfect balance, evidenced by their constant stream of newcomers and seasoned regulars, some of whom date to the restaurant's earliest days. El Rancho Grande's Night Hawk combo – two enchiladas covered with chili con carne plus one soft taco – was also named one of the Five Greatest Mexican Meals in the United States by Gustavo Arellano in his book Taco USA. 1629 E. 11th St., Tulsa; elranchograndemexicanfood.com
Sugar, Spice and Everything Nice
When you find yourself cruising Broken Arrow's Main Street, make a pit stop at Not Your Grandma's Cupcakes. Some cupcakes in the bakery's repertoire are standard delicacies, like the Slow Poke, made with turtle cheesecake, fudge and pecans. Others are a bit funkier, like Bringing Home the Bacon, with a savory mix of butter pecan cake and – you guessed it – bacon crumbles. Others still are seasonal treats, like The Eggnog, piled high with cinnamon and nutmeg to get you in the holiday spirit. Regardless of the dessert you choose, you'll leave NYGC with a smile. 1810 S. Main St., Broken Arrow; notyourgrandmascupcakes.com.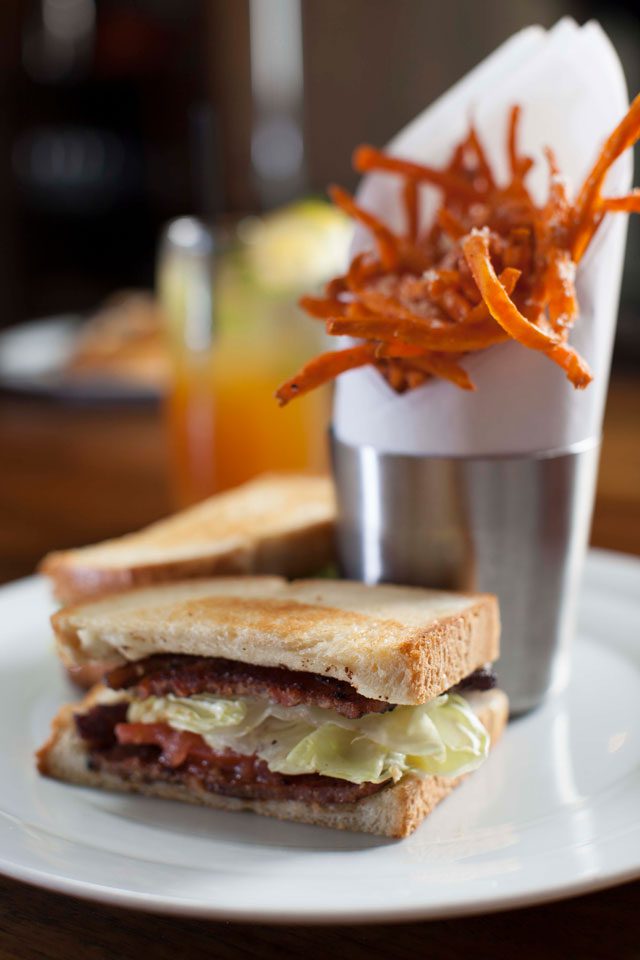 American Fare with a Flair 
If you're looking for the marriage of upscale and contemporary, visit FLINT, nestled inside the Colcord Hotel in Oklahoma City. This stylish joint serves quality American fare like brined pork chops and homemade meatloaf, plus carrot cake, brunch foods, appetizers, classically curated cocktails, coffees, teas and juices. One of the restaurant's greatest assets is the patio, which offers outdoor seating with a view, a fire pit and live music on Thursdays and Sundays. 15 N. Robinson Ave., OKC; flintokc.com.
Take a DoubleShot
DoubleShot Coffee Company doesn't kid around when it comes to the sources of its brews – you can choose featured coffees or other beverages based on their areas of origin. They have coffees hailing from Africa, South America, and Central America, along with local brews. You can even purchase a monthly coffee subscription if you're so inclined. DoubleShot also sells all the supplies to become a coffee connoisseur by grinding, brewing and drinking your own coffee. Fear not – the high-quality coffee does not overshadow the delectable pastries. 1730 S. Boston Ave., Tulsa; www.doubleshotcoffee.com