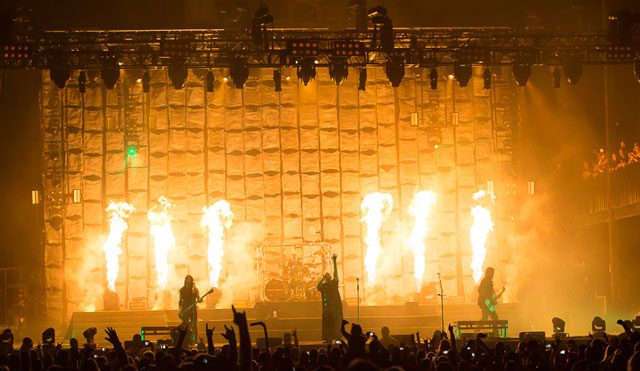 There's nothing quite like the magic of an outdoor concert, and Rocklahoma in Pryor has an entire agenda full of rock music heaven planned for Memorial Day weekend.
Expect "lots of surprises," says Joe Livtag, executive producer of the festival. "Every year some unexpected things happen with the artists. But that's what makes these festivals memorable – not everything is scripted to the letter."
Rocklahoma started in 2007 as an '80's hair band festival, but, since 2010, the producers have tried to widen the scope of both the talent and the audience by branching out into mainstream rock with current and classic elements. Since this change, several legendary acts have graced the Rocklahoma stage.
"There have been some bucket list performers – Guns N' Roses, Kid Rock, The Scorpions, Motely Crue," Livtag says. "Being able to stand on the side of the stage and watch these bands that I grew up loving playing this festival … these are some of the greatest memories."
Outdoor activities are always tricky in Oklahoma, especially in the spring, but Litvag and his team are fully prepared for the fickle weather.
"Typically we work with the National Weather Service, and we're in constant contact with other meteorologists," he says. "The safety of the fans, the artists and the crew is our No. 1 priority."
Rocklahoma runs May 26-28. For a lineup and directions, visit rocklahoma.com.