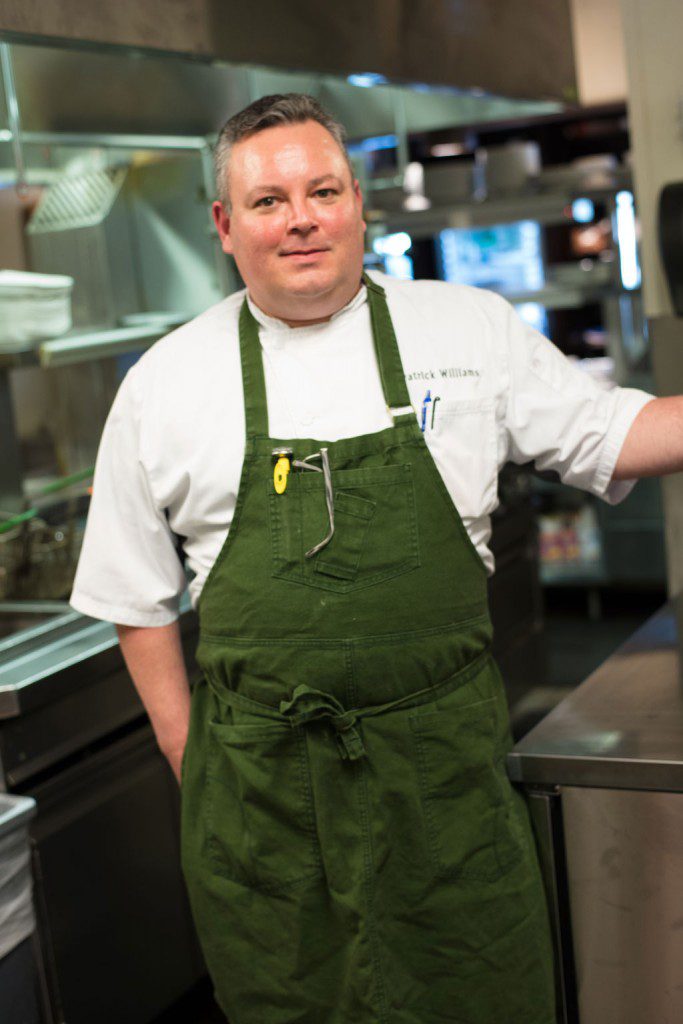 Though Patrick Williams, executive chef at Oklahoma City's Vast and Flint restaurants, hails from Kansas, his food is rooted in the Sooner State.
"People don't always know what the flavors of Oklahoma are, but they draw on the Deep South, Midwest and Southwest. It all comes together in a unique way that is Oklahoma," he says.
Growing up outside Kansas City, Williams would cook with his paternal grandmother, using fresh ingredients they harvested from her garden. When attending Kansas State University, he began working as a dishwasher at a fine dining restaurant. He worked his way up while going to school, becoming the restaurant's sous-chef. Favoring restaurant life over his banking degree, Williams decided to be a professional chef, working in some of Kansas City's finest restaurants and training under James Beard Award-winning chefs.
"I was lucky to get in with some talented, motivated chefs who were willing to teach me," Williams says.
In 2012, a recruiter lured Williams to Oklahoma City to help conceptualize Vast's menu and serve as its executive chef. Now, he's making his mark on the state's culinary scene.
Located on the 49th floor of the Devon Tower, Vast looms 762.2 feet above the city and offers some of the best views of the metropolis. The restaurant serves upscale American cuisine, drawing flavors from the South.
"I was lucky to get in with some talented, motivated chefs who were willing to teach me."
In addition to his work with Vast, in April Williams took over as executive chef at its sister restaurant, Flint, and rolled out a renovated menu early this month. Sited in downtown Oklahoma City's historic Colcord Hotel, the restaurant serves refined Oklahoma cuisine in a rustic yet modern setting.
"I wanted to make Flint's menu about the flavors of Oklahoma," Williams says. Masa-battered catfish with a roasted poblano and tomatillo salsa verde, served with corn and mushroom succotash, is among the new menu's offerings. Another standout is the bourbon-braised pork shank with manchego cheese grits and sauteed kale and tomatoes. A drizzle of molasses and sherry vinegar gastric, along with a pork rind gremolata, top the pork shank.
At Flint and Vast, Williams utilizes local ingredients whenever possible. He works with Oklahoma cattle ranchers for the beef, and uses area sausages and cheeses as well.
"It helps the local economy, and we have a little more input on the ingredients. I can talk with the farmers, talk with the ranchers. We can work together on what we're looking for on the products," Williams says. "When they're producing good products locally, I don't see why I'd want to go somewhere else in the country."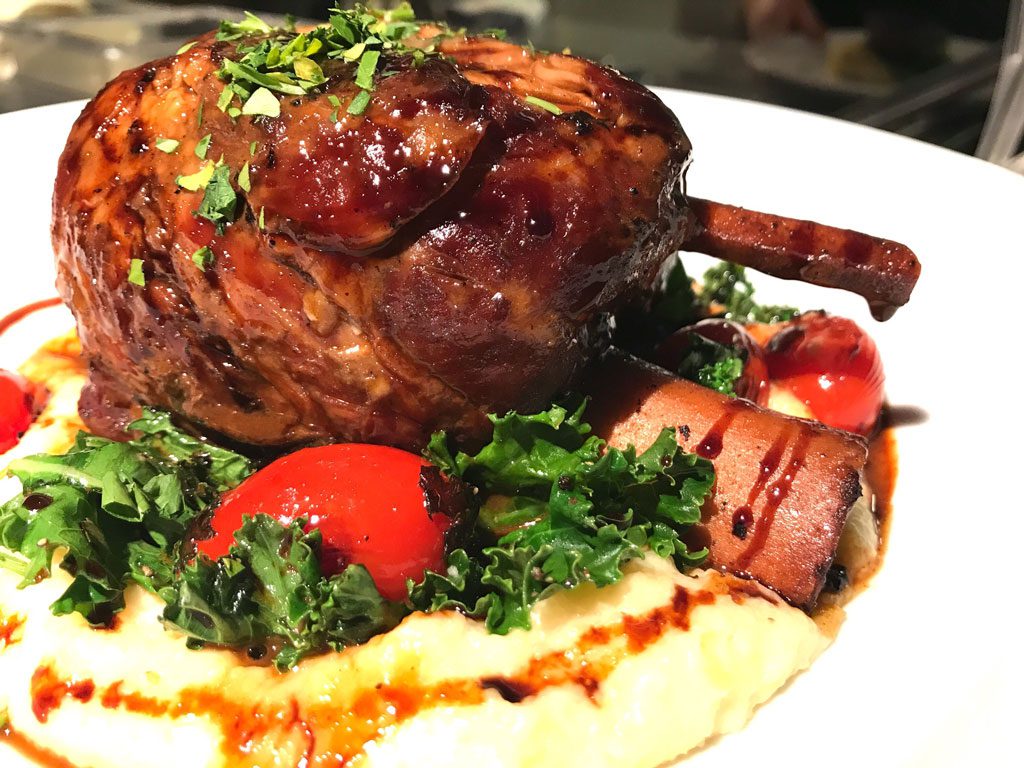 Pork Gremolata
1 cup pork rinds
1 tsp kosher salt
1 pinch table ground black pepper
1 lemon
1 tbsp Italian parsley
Combine all ingredients in a bowl and mix well.
Transfer to a plastic storage container.