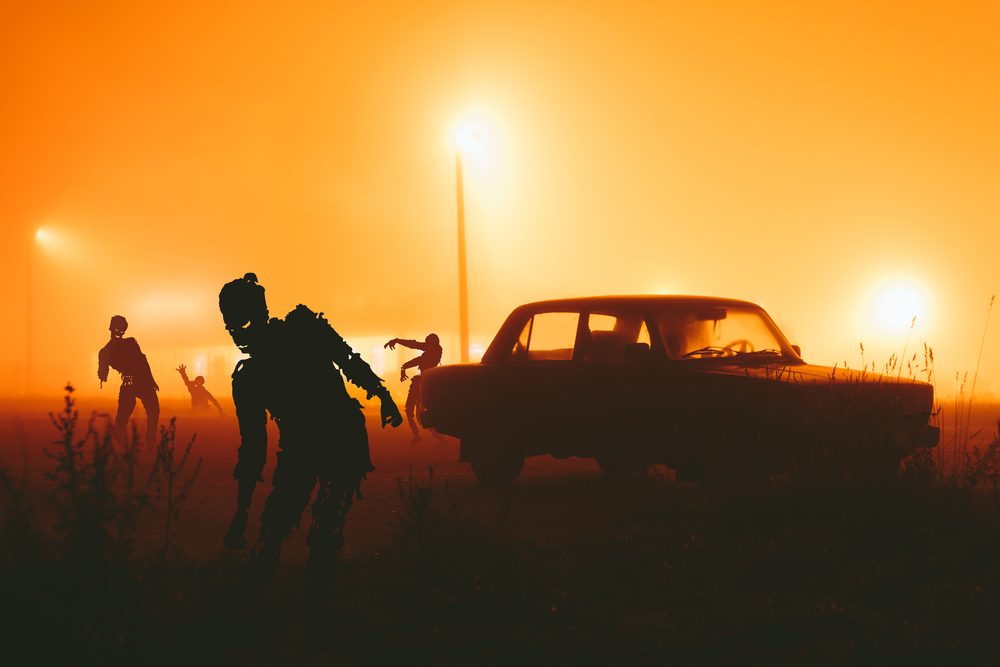 The basement level of a building from the 1920s is an eerie enough place to be at night, but when you add zombies into the mix, you may find yourself in a world similar to the ones depicted in The Walking Dead or '80s horror film The Evil Dead. In fact, both of these stories served as the main inspiration for the upcoming Zombie Apocalypse Halloween event hosted by the Oklahoma State University Institute of Technology in Okmulgee. Brian Caldwell, an instructor at OSUIT and director of the festival, said the Zombie Apocalypse was a "natural progression for a haunted house."
Going through the basement itself, patrons will run into several areas where they are unsure of which path to follow. Some paths will lead to dead ends full of zombies, while others will lead to eerily quiet, pitch-black corners.
The event acts as a fundraiser for two student clubs, the Visual Communications Collective and the Student Nurse Association, but students from all areas of OSUIT's campus are taking an active role to ensure the event's success.
"I had a group of students setting up and moving stuff around in the basement," Caldwell said. I've got students doing makeup, running admissions, and there are students being made up as zombies and even students running our photo booth at the end," says Caldwell.
For Caldwell and the rest of OSUIT, the event is not only bringing together students of all academic backgrounds but is "a coming together of the campus and the Okmulgee community as a whole," Caldwell said. The event runs tonight through Sunday in the Commerce Building in Downtown Okmulgee at 115 S. Grand. With admission being only $5 for ages 9 and up, the event is sure to be a nightmarish good time. Visit osuit.com for more details.