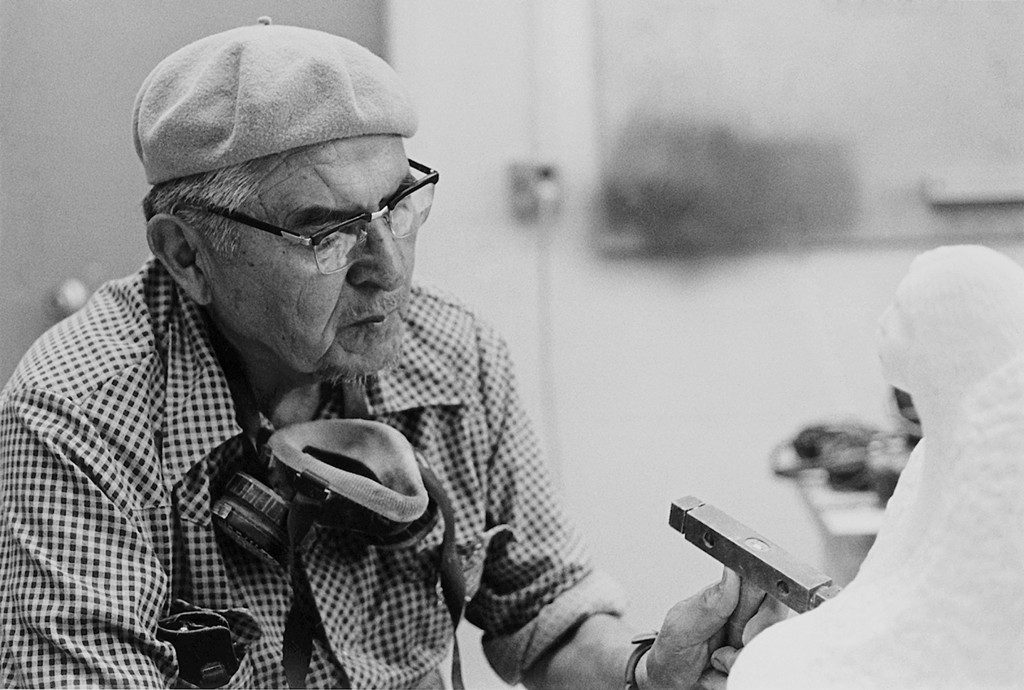 Teenagers gather along Gilcrease Museum's broad, hallowed halls, after viewing the exhibit Form and Line, but the chatter dissolves when entering the gallery. Eyes adjust to the dim scene, but not quickly enough. And then, you encounter something sacred – rows of small shrines, faces, limbs. And the light falls upon each work of art, giving full effect to the name of its creator.
By all accounts, Allan Houser was a humble, kind man who spent every spare minute in his art studio. He painted, drew and sculpted to such a degree that his prolific career astonished his family, colleagues and supporters. He received the esteemed Guggenheim Foundation Fellowship in 1947, the same year Thomas Gilcrease began collecting Houser's work. He served as the artist-in-residence at Dartmouth College in 1979. In 1992, he became the first American Indian to receive the National Medal of the Arts; in the last decade of his life, he had major solo art exhibitions in Berlin, Tokyo, Paris and Vienna.
"Those are all pretty remarkable achievements for any artist, but especially for this rural Apache farm boy who got this idea in his head that he could be a fine artist and proceeded to demonstrate that he was … it's an American success story," says W. Jackson Rushing III.
Rushing is the University of Oklahoma Adkins Presidential Professor of Art History and the Mary Lou Milner Carver Chair in Native American Art. Rushing wrote Allan Houser: An American Master and says the artist's story is about survival. If that's true, Houser's story is far from over.
Like Gilcrease, museums across the states of Oklahoma, Arizona, New Mexico and others are honoring the late artist in 2014, the centennial year of his birth. While these exhibits tend to focus on different areas of Houser's career, together they create a vivid picture of a complex individual who challenged notions of American Indian art by satisfying a need for creative independence. Whether teaching a class or by his inexhaustible example, Houser was an inspiration to those who knew him and to those who wish they had.