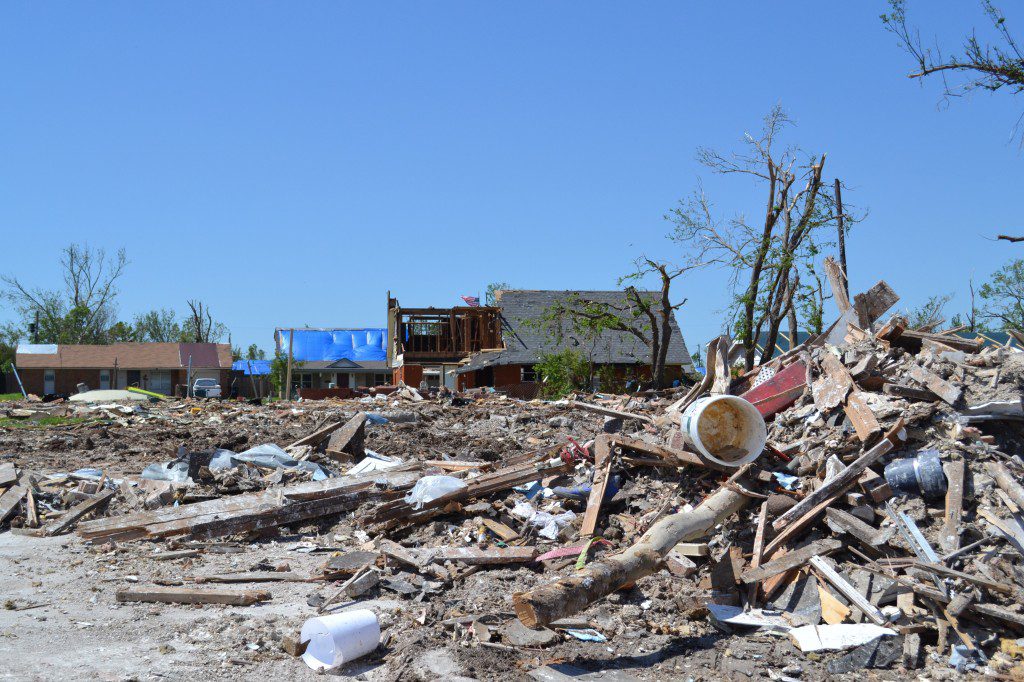 Some dates on the calendar remind us of the worst that can happen. Americans recall the destruction and terror of Sept. 11. Oklahoma residents will always remember May 3 – the first of two days in 1999 when more than 70 powerful tornadoes touched down all over Oklahoma and in parts of Texas and Kansas, killing 40 people in total.
Now, May 20 has been added to that list. That notorious day – less than 24 hours after another storm destroyed central parts of the state – an EF-5 tornado struck the city of Moore, annihilating everything in its path.
Another spring has arrived, and Oklahomans realize the risks of living in Tornado Alley. They make preparations – both physical and mental – and go on with life. Most continue their work, play and business with little thought of weather threats; some even relish the season and the occasional squall. But last year, when the world watched via live television feed as a massive storm approached, struck and gutted Moore and southern parts of Oklahoma City, most felt helpless, horrified or both. And when the reports streamed out of the center of devastation – two elementary schools shredded, a horse farm leveled, homes and businesses gone, 24 human lives lost, hundreds injured – the threat was too present, too close.
For the community, the year since Monday, May 20, 2013, has been focused on rebuilding structures and lives. But it is certain, we won't forget, and neither will those who witnessed it firsthand.