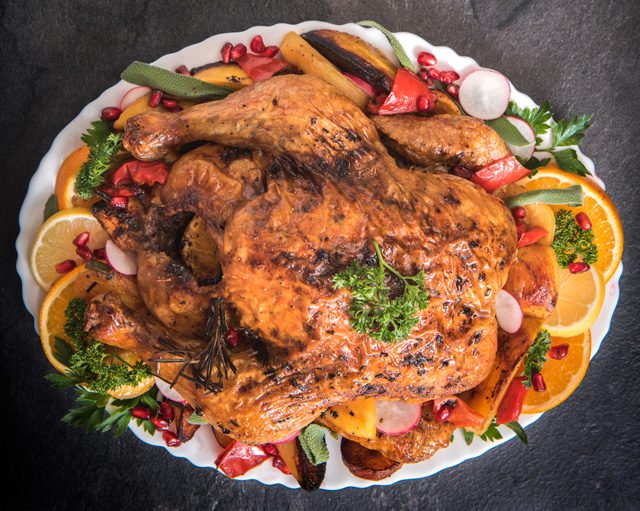 RESEARCH turkeys before buying one – there are several types to choose from like fresh, frozen, organic, kosher, light or dark meat, etc. Each has its own quirks when it comes to cooking.
BUY two smaller turkeys if you have a lot of people coming to dinner. They will cook faster and you're able to please everyone's turkey tastes.
BRINE your turkey to keep it moist – there are many different brine recipes, so find one that suits your taste.
PLAN for four or five days to defrost a 20-pound turkey. Defrost your turkey in the fridge for best results.
STUFF your turkey carefully and avoid overstuffing – if you overstuff your turkey, it may not cook evenly.
TRUSS your turkey by tying it loosely – if the legs are tied too tightly, it will take them longer to roast.
RUB oil or butter over the turkey before putting it in the oven to keep it moist.
AVOID opening the oven before your turkey is done cooking, or it will likely become dryer.
Tips from FoodNetwork.com