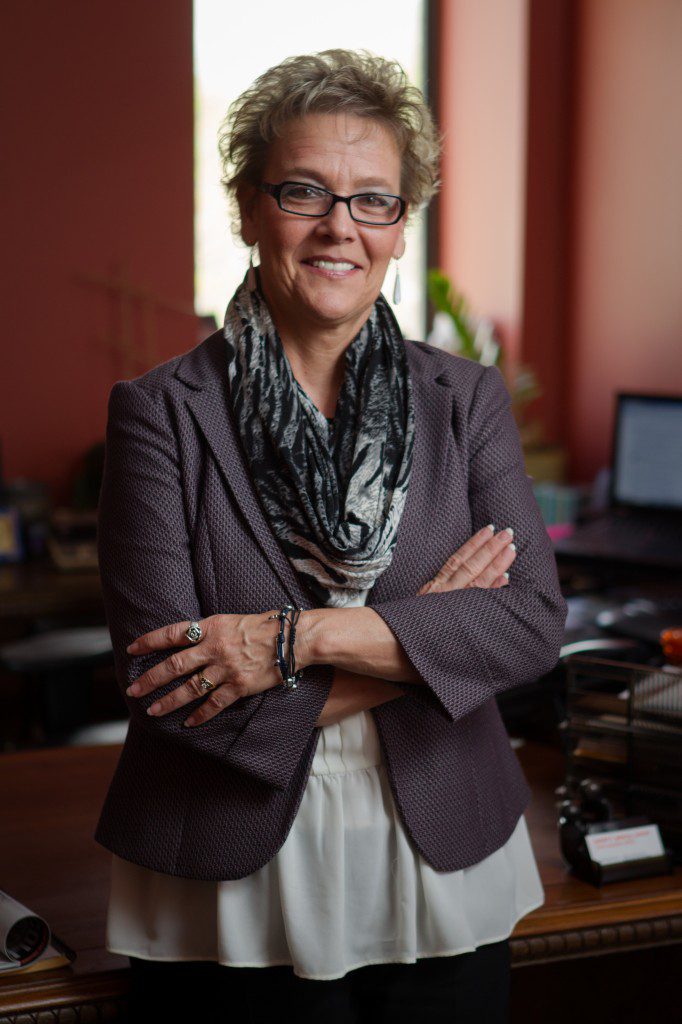 JAN PEERY
Having devoted her life and career to addressing women's issues, Jan Peery is a strong advocate for all Oklahoma women, particularly those who have been victimized by domestic violence and sexual assault.
As CEO of Oklahoma City's YWCA for the past 10 years, Peery has made a substantial impact on raising the organization's visibility within the city.
With Oklahoma ranking third in the country for women killed by men, according to a 2013 study conducted by the Violence Policy Center, Peery says that now more than ever is the time to tell the story of domestic violence and its impact on the state.
"We always want to think of the victims as someone else, someone not like us … but the truth is these women are everywhere, from all walks of life, economic backgrounds and races. They're all of us," she explains.
"When you look at the statistics of violence against women in our state, you'll see that this is happening everywhere. It's in all of our schools, churches, businesses and neighborhoods. It infiltrates all aspects of our community. We have to look at the socioeconomic impacts it takes, and when we do this, you can't help but see that our own families will eventually be affected by it. Everyone is affected."
Unifying partners from law enforcement, the U.S. Department of Justice and medical and forensic agencies, Peery fostered and developed the SANE (Sexual Assault Nurse Examiner) program for Oklahoma County. She also helped to establish the Oklahoma County Task Force on the Prevention of Domestic Violence and created the YWCA education department for the prevention of domestic violence and sexual assault. Through the department, thousands of children and adults in schools, churches, businesses and community organizations receive information and education on the sensitive issues surrounding sexual assault and family violence.
"Education is key," says Peery. "Through education, we can do the prevention work we need to help try to prevent rapes and dating violence and change the general attitudes towards victims of rape."
To keep operations and services running and moving forward, Peery implements fundraising efforts, such as the YWCA Oklahoma City's recent capital campaign, which successfully reached its goal of raising $15 million.
Funds will go toward the construction of a new shelter – a sanctuary for those trying to rebuild and heal – and will more than double the number of beds available to those in need of shelter and a safe place.
The current shelter is set to be turned into an extended stay facility that will give clients the time needed to work toward self-sufficiency.
"We've really needed this – our shelter stays full – but I think that one of our biggest successes has been the increased level of awareness of who the YWCA is and what we do, so that more victims know that we are here and that they have a place to go for help," says Peery.