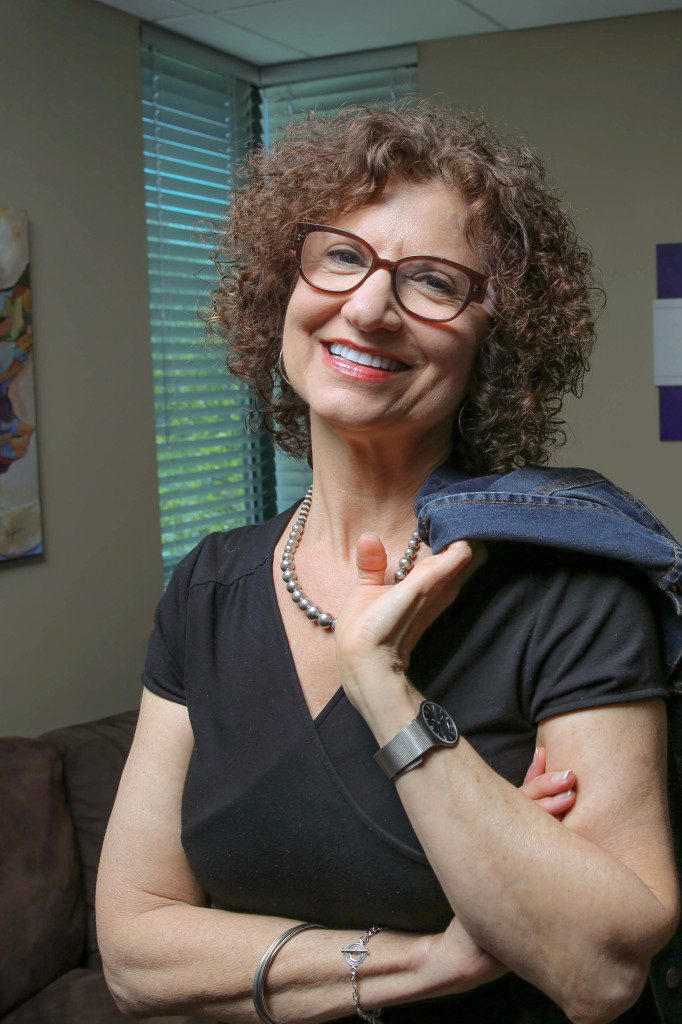 MIMI TARRASCH
As the Developer and Director of the Women in Recovery (WIR) program in Tulsa, Mimi Tarrasch addresses the issue of high female incarceration rates in Oklahoma with compassion. The program is a service offered by Family & Children's Services in partnership with the George Kaiser Family Foundation.
An intervention program for women arrested on nonviolent, drug-related charges, WIR is a prison alternative dedicated to reforming, educating, healing, counseling and rehabilitating female offenders.
"We've been twice the national average since 1994. Why? I think it has a lot to do with the practice and laws that are in our state. I think that once a woman is involved in the criminal justice system, it's really hard to get out or leave it. The (Oklahoma) Department of Corrections as an agency is certainly underfunded, and there are very limited services so, unfortunately, women don't get the substance-abuse or treatment services that they need when they're in prison," she explains.
"They wind up leaving the system with the same issues, and they might come back again, and we keep getting angrier and angrier at them, but we're not providing them with services and solutions," she continues. "I think that just perpetuates the problem. What happens as a result of that is that when they do leave prison they now have an existing felony. It's harder to get a good job and good housing, and they end up in lower-paying employment. Oftentimes it's easy to fall back into those old habits since they didn't deal with their addiction or previous trauma."
To develop WIR, Tarrasch looked into the pathways that drive women into the criminal justice system, such as poverty, physical and sexual abuse, mental illness and barriers to education and employment. She designed the program to address their complex needs so that they can be treated and successfully re-enter society.
Tarrasch says that 99 percent of the women in the program have experienced a significant trauma in their lives. WIR helps them address these traumas, which can contribute to criminal behaviors.
Addressing the intergenerational aspect is also critical. Children who have a parent in prison – especially a mother – are more likely to perform poorly in school, be prone to addiction and eventually become incarcerated themselves, she adds.
"The cost to send a woman to prison for one year costs about the same as one year in WIR, yet there is a remarkable difference in the women coming out of prisons and the women coming out of WIR," Tarrasch says. "It's very exciting because we were originally funded for 25 women the first year. We met that 25 in the first four months. We are now serving 100 women at a time. These women are motivated and bright and articulate, and I am so moved by their stories and resilience."