Completely Customized
When Ross See, co-owner of Sees Design, bought his 1935 Oklahoma City Heritage Hills home, his initial focus fell on renovating the kitchen.
"My goal was to update the kitchen but maintain the original integrity of the home," he says.
See gutted the space, removing the original hand-scraped white oak flooring that was reinstalled after a previous renovation. One of the biggest changes was adding the waterfall island that utilizes statuary white marble and incorporates a black granite farmhouse-style, front apron sink.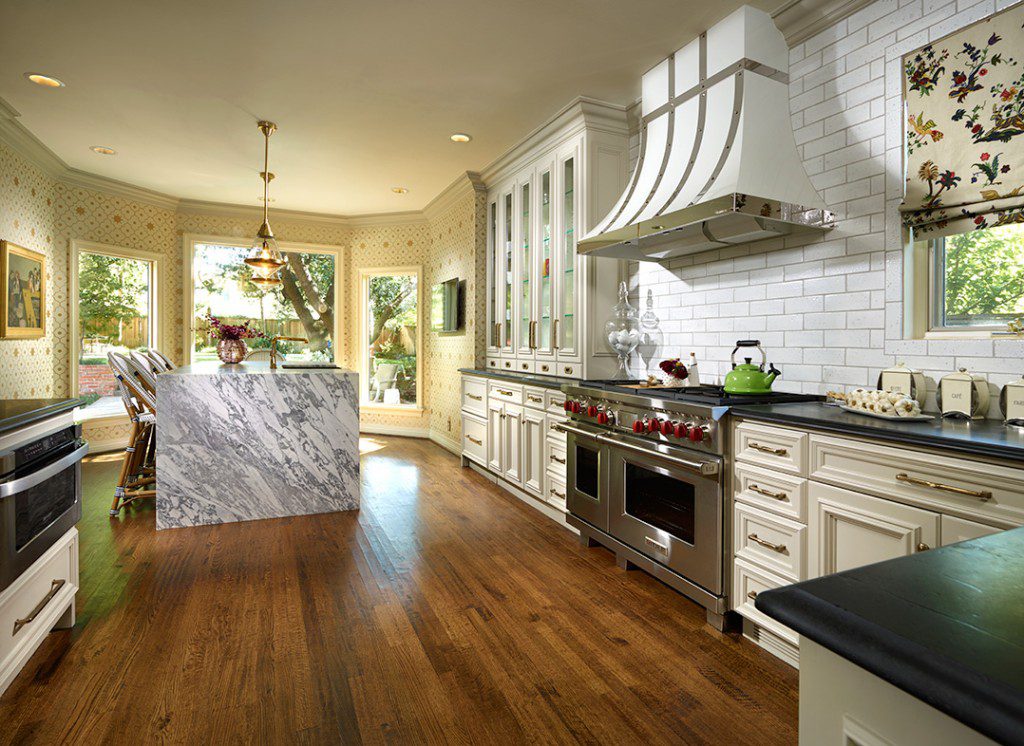 All cabinetry was custom designed and painted. To keep an existing window, installing upper cabinets was impossible. In a unique approach, See designed a cabinetry piece that incorporates the window behind the glass front doors and also uses glass shelves.
"During the day, natural light illuminates the space, and at night, special lighting highlights what is displayed in the cabinet," he says.
See also chose modernized appliances, including a Wolff stove with a custom lacquer and stainless steel vent above. A Sub-Zero double under-counter refrigerator and warming drawer were also added to the room.
"In keeping with the period architecture, I chose to incorporate unlacquered faucets, door hardware and details in the pendant lighting that will gradually tarnish," says See.