Glam Revival
When Tyler and William Mosher bought their 1920s-era home, they added 1,200 feet to the space; included in the new space is an updated kitchen.
"I don't like upper cabinets because it tends to close in the space," says Tyler Mosher. "And I love a backsplash that goes to the ceiling."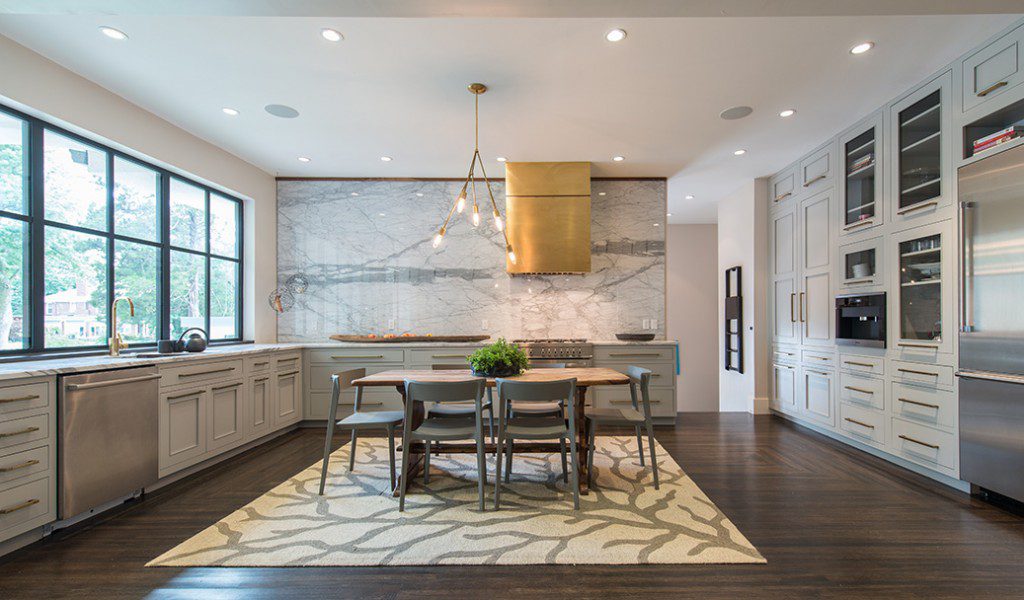 What was a last-minute decision to use up marble slabs, the backsplash is now the eye-catching feature in the kitchen, along with the custom vent hood.
"The brass vent hood was a must," adds Mosher.
After an extensive search for affordable, unlacquered brass faucets, Mosher found a company that would dip the faucets into brass so they will gradually take on a patina.
Instead of an island, the couple uses a harvest table inherited from William Mosher's grandmother.
"We want the table to be a special gathering place for our family," Mosher says.
But she also wanted to mix old and new, so Lori Sparkman, owner of Fifteenth and Home Furniture and Décor, supplied the chairs and area rug.